Rob Kardashian's Birthday Party Postponed, Family Is 'Taking Social Distancing Very Seriously'
The Kardashian-Jenners are reportedly "taking social distancing very seriously" during the coronavirus (COVID-19) outbreak, so much so that Rob Kardashian's birthday party has been postponed until the whole family can be together.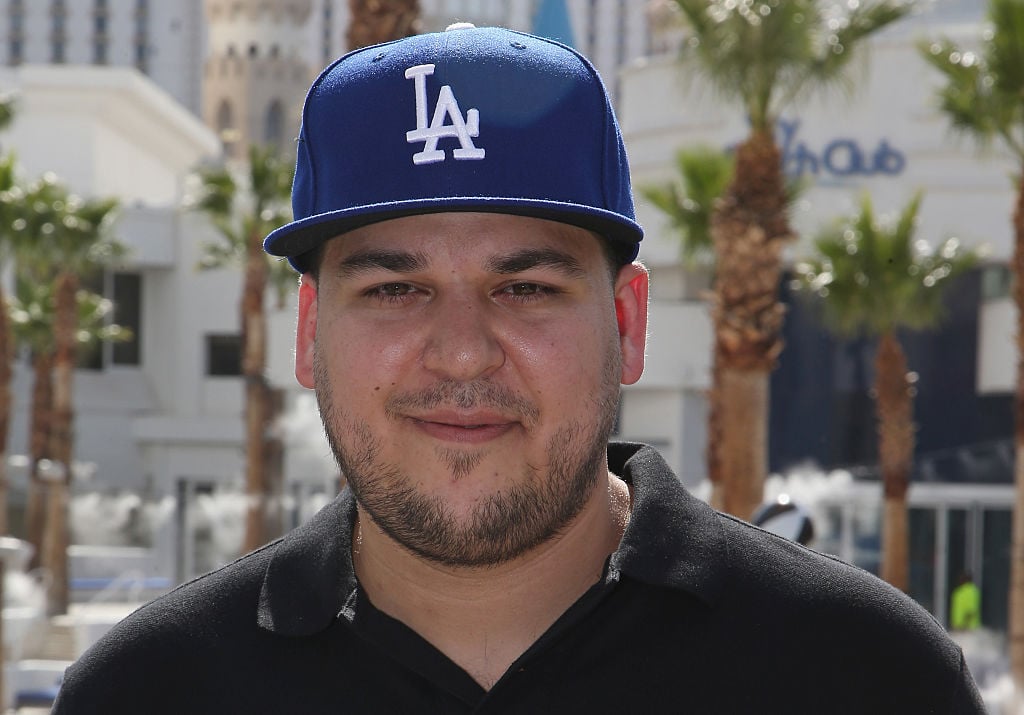 Rob turned 33 this year
On Mar. 17, Rob celebrated his 33rd birthday, but it looks like the current health crisis will keep him from celebrating with his family. His family used social media to share the love for his big day, with mom Kris Jenner writing on Instagram: "Happy Birthday Rob!!!! You are truly the most wonderful daddy, son, brother, and friend and I am so proud of you… you are always here for all of us and I thank God every day for blessing me with you. You are such a huge part of my heart and I love you so much…. love Mom xoxo #HappyBirthdayRob #ProudMama #family #memories @robkardashianofficial."
Kim Kardashian had a bit of fun with her Instagram post, throwing it back with a collection of images from Rob's 24th birthday celebration in Las Vegas. "Happy Birthday I love you you so much @robkardashianofficial I remember this trip to Vegas like it was yesterday! I hope we can all celebrate you soon!," she wrote. 
The family is practicing social distancing
In an effort to slow the spread of coronavirus, many states have closed schools, restaurants, and bars and it's advised that people avoid large group gatherings. The Kardashian-Jenners are doing their part, with a source telling People, "Rob's birthday celebration is postponed. They are all taking the social-distancing very seriously."
"No one in the family is socializing right now and everyone is just hanging out at their separate houses," the source shared.
The source confirmed that Rob is living with his mom Kris.
Kim urges her followers to practice social distancing
On Mar. 17, Kim urged her followers to pay attention to the warnings and stay home. "Please everyone, especially people who are young and healthy, pls take the directive to stay home seriously if you care about the health and safety of your mom, father, grandparents, sisters, brothers, children and community," she shared in an Instagram Story.
She continued, "Unless you are leaving your home to go to work, restock on necessary food and essentials, to see your doctor or to help someone in need such as an elderly neighbor, please do not ignore the severity of the warnings to stay inside to stop the spread of this virus."
"Also a reminder that this virus does not discriminate against race, age, gender, etc. This applies to us all and we will get through this together. Sending everyone lots of love and keeping everyone in my family's prayers," she added.
Two days later, she shared how she's missing her family, writing on Instagram: "I was organizing my photos in my phone and found this and miss my sisters but we are all social distancing and staying away from each other all separately self quarantined. It's hard but we have to do this for our safety and for everyone else's. PLEASE do not ignore the severity of the warnings to stay inside to stop the spread of this virus. We will all get through this! #TogetherApart."