Rob Kardashian's Feud With Blac Chyna Heats up as She Denies These Claims
At one point, it seemed that Rob Kardashian and Blac Chyna would be able to co-parent their daughter. Now, the feud between Dream's parents is gaining steam as her mother is vehemently denying claims made by her father.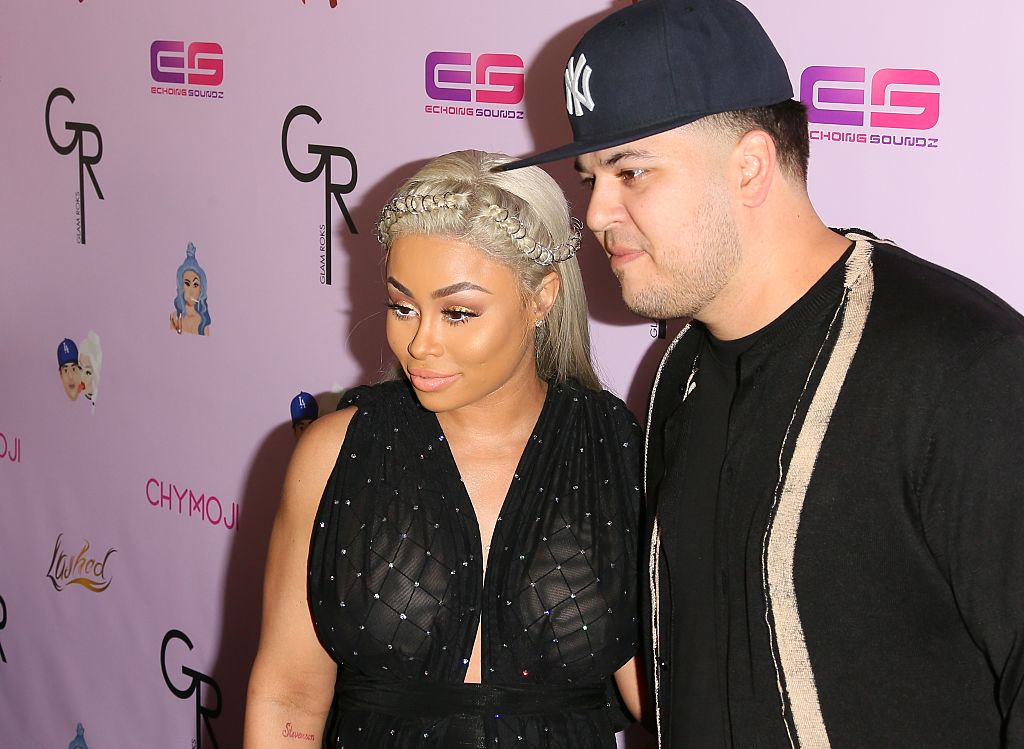 Rob Kardashian is seeking sole custody
According to TMZ, in recently filed court documents, it was revealed that Kardashian is trying to get sole custody of Dream. Kardashian accuses Chyna of being an unfit mother. He wants Chyna just to have weekend days with Dream and a nanny to be present during those times.
The court documents say that Rob claims Chyna parties in her house with strangers while Dream is present. He also claims that she's drunk all the time and she is accused of snorting cocaine and throwing objects in violent fits. Kardashian alleges that Dream curses after being with her mother and acts out "sexual positions that she said her mom taught her." 
The TMZ report also includes information about Khloe Kardashian, who apparently backs up Rob's statements and says that she's heard Dream say she doesn't want to go back with her mother.
Blac Chyna fires back
A TMZ source says Chyna denies all of the claims. The source said, "she denies all of these nasty accusations and says Rob is a bald-faced liar — specifically about the sex stuff."
TMZ hears that Chyna says she's never done drugs in front of her children and just "drinks on occasion" when the kids are not around. She also hit back at the claims that she doesn't keep up with Dream's hygiene.
"She claims she always keeps Dream clean and makes her practice good hygiene … and has more than 100 nice outfits for her at her home," states the report.