Rob Lowe Began to 'Take It Personally' When This Co-Star Didn't Want To Do a Love Scene With Him
Superstar Rob Lowe recalled a leading lady who wasn't crazy about locking lips with him in a scene.
Film and TV actor Rob Lowe gained celebrity status in the 80s with hit films like St. Elmo's Fire and About Last Night. Going from the silver screen to the small screen with shows including The West Wing and Parks and Recreation, Lowe soon found a steady niche with various television roles.
Heading a new series at NBC in 2003, the Brat Packer ran into some road blocks when his leading lady didn't want to lock lips with him on camera.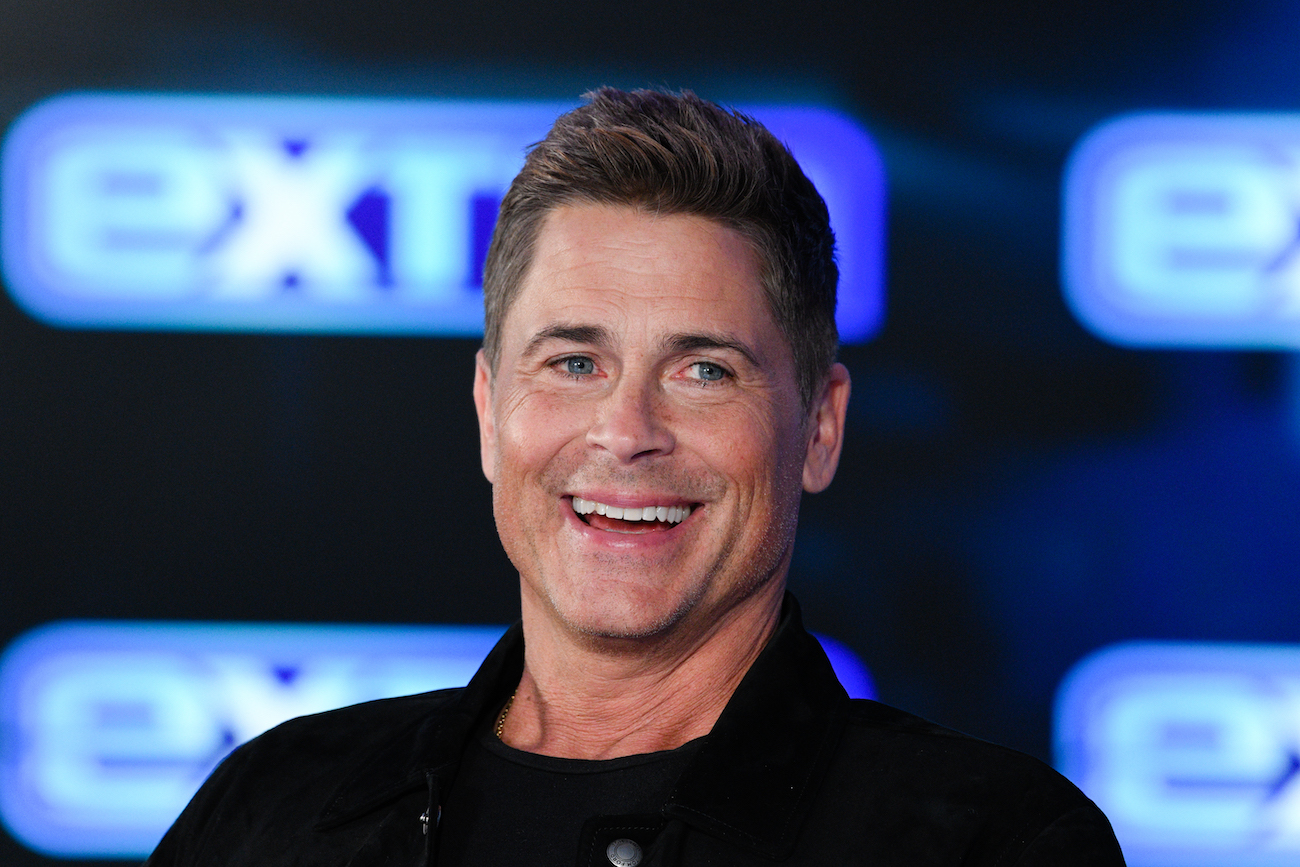 From 'The West Wing' to 'The Lyon's Den'
Starring as Jack Turner in the NBC drama Lyon's Den, Lowe played attorney Jack Turner who leaves his free law clinic job to join a high-brow practice after the death of his mentor. The mystery surrounding the demise of his friend prompts Jack to begin investigating his colleagues at the new firm.
With an impressive cast that included Kyle Chandler, Elizabeth Mitchell, and James Pickens Jr. (pre-Grey's Anatomy), the producers wanted to create a four-episode storyline featuring an opposing female lawyer with whom Rob Lowe's character would have a romance.
Lowe suggested singer/songwriter Jewel after seeing her in Ang Lee's Ride With the Devil. After convincing NBC execs to give her the role, Jewel wasn't sure she wanted the job.
"I was enlisted to cajole her on a phone call," Lowe wrote in his book Love Life, and explained the part to the singer. "'You will have complicated, sophisticated dialogue, play a Harvard grad, wear beautiful… modern businesswoman wardrobe. It will be as far away from 'country' as it gets! And that's what acting should be. Moving out of what you're known for.'"
Jewel didn't want to kiss Rob Lowe
Once Jewel signed on for the role, she seemed like a good fit for the cast until one scene caused a bump in the road.
"The Jewel experiment had promising early results," Lowe recalled. "Everyone was optimistic and for a moment, our show felt ascendant. Then came the love scene."
The Youngblood actor explained that Jewel seemed surprised by the scene, despite having already read the script. Though the scene itself was relatively chaste compared to Lowe's previous on-screen trysts, Jewel's demeanor on set immediately changed and even voiced her discomfort.
"Jewel didn't want to kiss me," Lowe revealed. "She asked if we could restage the scene without it. We tried … Not surprisingly, it turned out we needed to kiss to make the scene a 'love' scene. Jewel balked and ran to the monitor, where she jumped onto her boyfriend's lap. She began kissing him instead. I was beginning to take it personally."
Rob Lowe got a less-than-stellar review
After the show's director was able to convince Jewel to do the scene with Lowe as it was written, she was clearly still unhappy, telling Lowe, 'Let's just do this.'"
"We did the scene and it went well," Lowe remembered. "But as we approached the kissing moment it became strained, and it's never good when you can't trust that your fellow actor is on the same page. I had no idea what this woman would do when I had to kiss her."
When it came time for their lip lock, Lowe described the scene as "less Fifty Shades of Grey and more Grey Gardens.'"
"And by that I mean confusing, a little scary and very slow," he wrote. "I pecked her on the lips, her mouth scrunched closed like you would do if someone was going to stick something unwanted into it, which I was not intending. I sort of moved my head from side to side to make it look real, like there was at least a dollop of energy or passion."
After the director yelled "Cut!", the former Dancing With the Stars contestant let Lowe know what she thought of his kiss.
"Jewel looked at me and wiped the back of her hand across her lips," the Oxford Blues star wrote. "Like an American Sign Language version of 'Yuck.'"
The Lyon's Den was cancelled after one season.