Rob Lowe Once Called Melissa Gilbert to Let Her Know Joan Rivers Saw Him With Another Woman
Actors Rob Lowe and Melissa Gilbert's tumultuous romance fascinated fans throughout the 1980s. After meeting as teenagers, the two began dating and eventually became engaged.
However, rumors of infidelity and an unplanned pregnancy played a part in the relationship coming to an end. In 1984, comedian and actress Joan Rivers pressed Lowe about possibly cheating on Gilbert.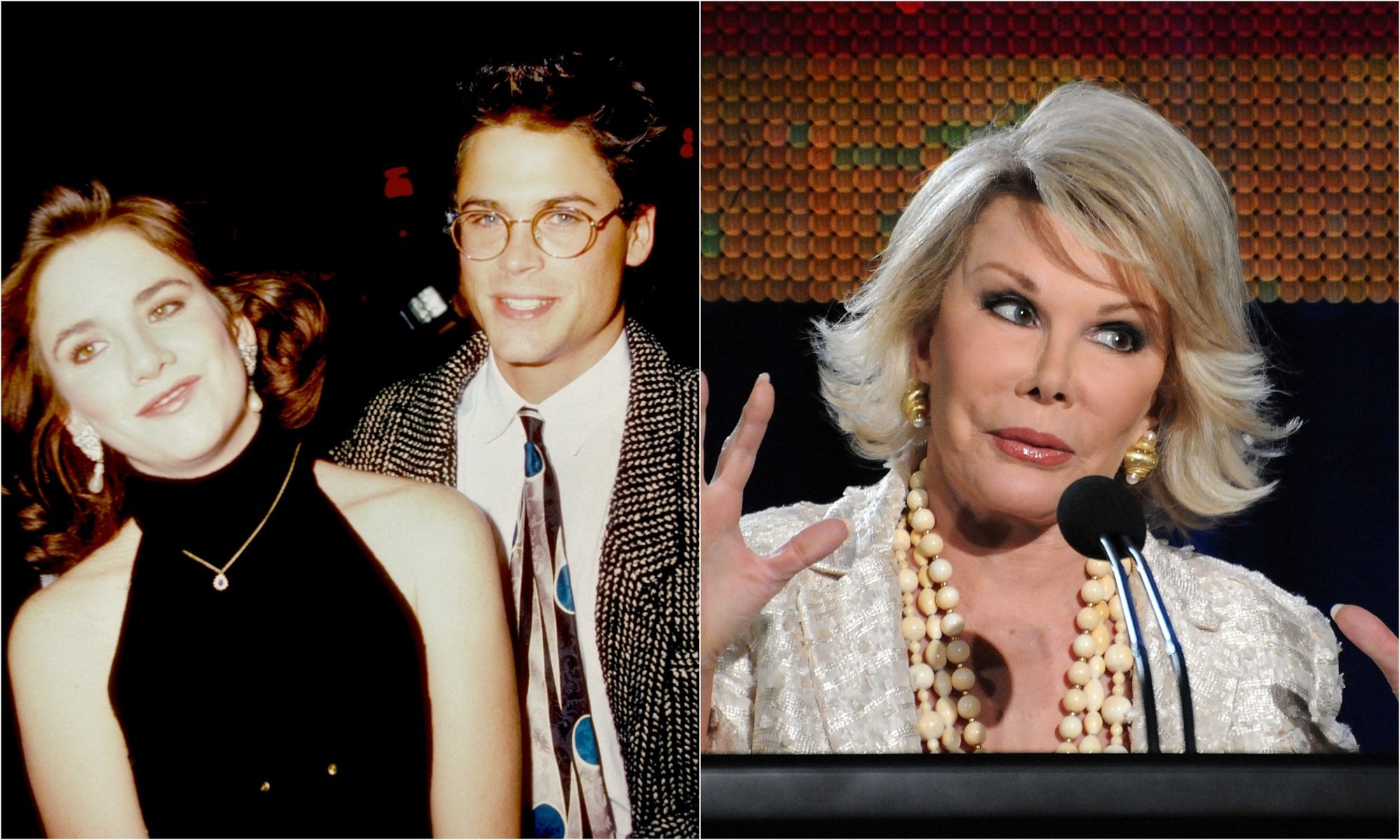 Rob Lowe and Melissa Gilbert dated for years
When he was 20 years old, Lowe appeared on The Tonight Show Starring Johnny Carson to promote his movie Oxford Blues. Rivers hosted the 1984 episode of The Tonight Show Starring Johnny Carson as a guest host.
During the interview, Rivers brought up that she was friends with Gilbert and asked Lowe about the relationship. Lowe admitted he was dating Gilbert and cared for her, but their busy schedules made the relationship difficult.
"We've been going out for two years really," Lowe told Rivers. "It's as serious as we can make it, cause I really care about her, but the problem is the separation. Cause I've been gone for about nine, 10 months out of that. And then she's gone now."
Joan Rivers saw Rob Lowe with another woman
On The Tonight Show episode, Rivers told Lowe she saw him out with a woman who was not Gilbert at a restaurant named Spago.
"You know I prepared for this," Lowe joked.
Rivers then asked Lowe, "Don't you think it's stupid if you're going with someone to go to Spago with another girl?"
"It was not bright," Lowe agreed. "It was not me at my best…"
Lowe then said that he called Gilbert after seeing Rivers and explained the situation to her.
"I called and I said 'Melissa, I ran into Joan Rivers at Spago and I'm going to be doing The Tonight Show and I'm sure she's going to say something,'" he said.
Lowe also explained that the woman Rivers spotted him with was a future co-star for one of his upcoming movies.
"There are so many rumors about you," Rivers commented. "That you have affairs… at 20 you have affairs with every leading lady that you've been in a movie with."
Did Melissa Gilbert and Rob Lowe have children together?
Gilbert published her book Prairie Tale: A Memoir in 2009. The memoir detailed her relationship with Lowe and her years following her time as a child star on Little House on the Prairie.
In Prairie Tale, Gilbert revealed that she discovered she was pregnant while engaged to Lowe. After Gilbert told Lowe about the pregnancy, the young actor realized he was not ready to be a father or get married. The two broke up, and Gilbert later suffered a miscarriage.
"It was very, very painful. It was a very dark and difficult time for me… Now that I have children that are his age — my older boys are 28 and 23, the age he was when we were together — I understand it. But at the time it was devastating," Gilbert said on Today in 2009.
While their famous relationship came to an end, Gilbert ended up finding love with Timothy Busfield and Lowe is currently married to Sheryl Berkoff.