Rob Lowe Said Matt Damon 'Wouldn't Even Look At Me' When They Co-Starred in This Film
Superstar actor Rob Lowe became a household name headlining 80s films like St. Elmo's Fire and Youngblood. Later taking his talent to the small screen, the famous Brat Packer continued his heartthrob status on shows like The West Wing and Parks and Recreation.
Landing a supporting role in a 2013 HBO film, Lowe revealed his appearance became more of a punchline than an object of desire.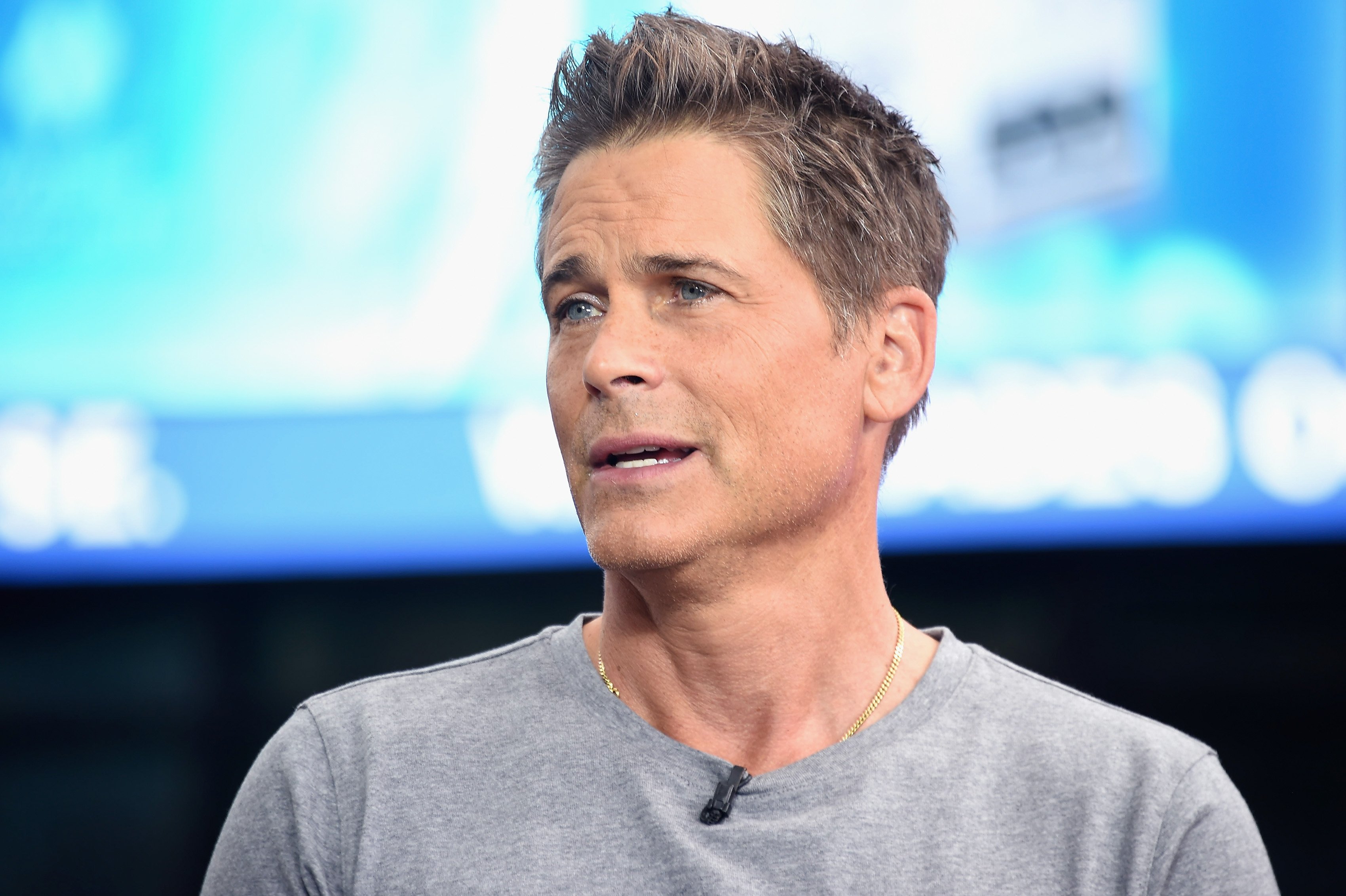 Rob Lowe joined cast of 'Behind the Candelabra'
Co-starring with Hollywood heavy hitters Michael Douglas and Matt Damon, Lowe took on the role of plastic surgeon Dr. Jack Startz in Stephen Soderbergh's Behind the Candelabra. Based on the 1988 book of the same name, the HBO film depicts the last 10 years in the life of Liberace (Douglas) and his relationship with Scott Thorson (Damon), who wrote the memoir. Set in the 80s, Startz exhibited the effects of too many cosmetic procedures. Lowe commented on the extensive process he had to undergo to get into character.
"It was matter of pulling things around," Lowe told the Huffington Post in 2013. "I had new teeth that I used and they did this very specific type of makeup. There weren't any photos of Dr. Jack Startz at that time — no one in the research department could find a great photo of him when we started."
Having only two lines of description from Thorson's book to go on, Lowe explained the look the makeup team tried to replicate for the film.
"I think the quote is 'face pulled extremely tight and skin so shiny it made him look like a doll'," Lowe said of Startz' appearance, as written by Thorson. "The shiny skin was a great concoction of a very particular type of makeup. Then as I was doing the camera tests, spending time in the makeup [allowed me to] discover interesting things, like when your eyebrows are pulled up like Jack's are, your eyelids are inclined to open. So with my eyebrows pulled up, [the effect] is really freaky."
Matt Damon couldn't look at his co-star in 'Behind the Candelabra'
In his book Love Life, Lowe revealed how his physical transformation almost brought a comedic tone to the serious film. His over-the-top appearance as the throwback plastic surgeon caused his co-stars to crack up with laughter.
"With the help of an extraordinary team, I had a very special 'look' designed for my character, a 70s-era LA Dr. Feelgood," Lowe wrote. "When I walked on the set for the first time, both Matt Damon and Michael Douglas burst out laughing."
Damon found Lowe's revised facial features so startling, he was often unable to keep from breaking up.
"I was able to find ways to look that just made Matt laugh," Lowe said. "Matt wouldn't even look at me. He really wouldn't. He got the point where he would look at his feet while he acted with me. And we had a parlor game of who I reminded people of."
Rob Lowe's initial concerns led to a Golden Globe nomination
With the content being outside of Lowe's typical "leading man" comfort zone, the actor was at first worried the role in Behind the Candelabra could negatively impact his celebrity status.
"I mean, literally, there were days when I would go, 'This is the end, for sure, of my career'," he told the Huffington Post. "When I walked on the set and looked at Michael with his fat suit and caftan, Matt in his velour butt-hugger shorts and Farrah wig, and me as Startz — I said, 'It's over for all of us. This is it.' I was like, 'We used to be hot guys. What has become of us?'"
Lowe's fears were clearly unfounded, where he garnered his fifth Golden Globe nomination for his portrayal of Dr. Startz. At the time, Behind the Candelabra became the most critically acclaimed and highest-rated film in HBO's history.
"Although I had only five or six scenes," Lowe wrote, "I truly had never gotten that kind of obsessed, positive feedback from anything I had done before."