Rob Lowe Tells of Tom Cruise's 'Gnarly' Response at Having to Share a Hotel Room When Filming 'The Outsiders'
Francis Ford Coppola's classic film The Outsiders hit movie screens in 1983. With a now-famous cast featuring Rob Lowe, Patrick Swayze, Matt Dillon Emilio Estevez, Tom Cruise, Ralph Macchio, and C. Thomas Howell, the film launched the careers of several of the young actors.
Lowe, who played the supporting role of Sodapop Curtis, recently recalled an interaction with co-star Cruise when the movie began production.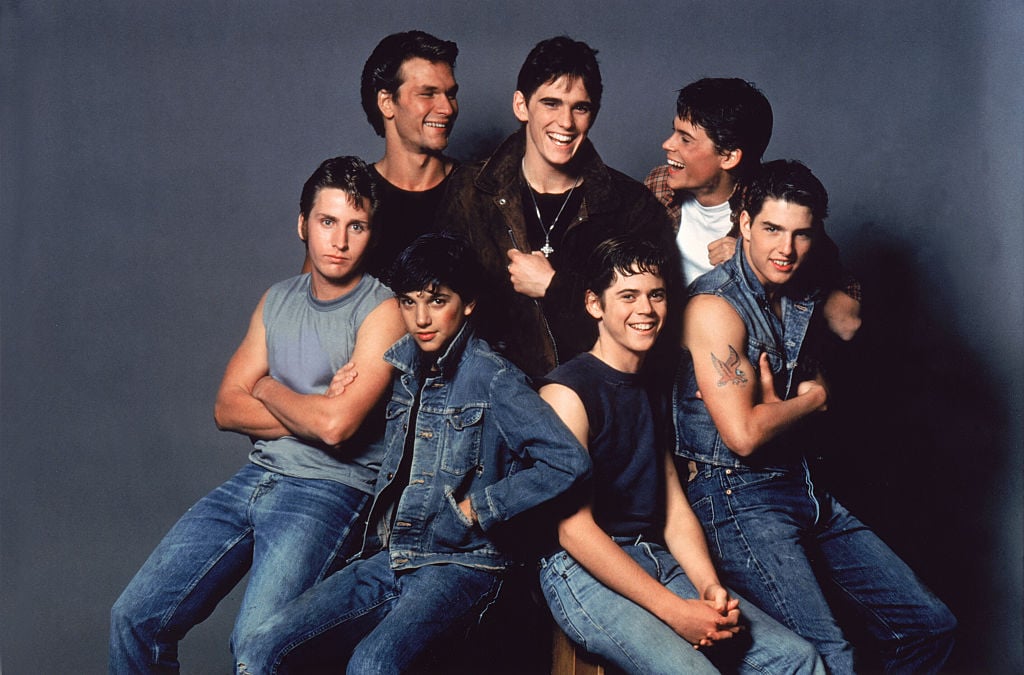 Casting for 'The Outsiders'
Based on S.E. Hinton's classic novel, The Outsiders film depicted the rivalry between the poor Greasers and the rich Socs. The two gangs reach a boiling point when one ganger member kills a member of the other. When casting for the film, Coppola had all actors trying out for a part audition in one room rather than have them read one at a time.
"It's brutal because you're becoming self-conscious of any choices because you're watching reactions based on other actors and watching the filmmakers and how they respond because you're all trying to get the job," Macchio recalled in a 2018 interview with Variety. "For Francis, it was about mixing and matching the ensemble, saying 'Dennis Quaid,you read this, and Rob Lowe, you read that.' "
Lowe was selected by the legendary director, and remembered traveling with some of his co-stars to the East Coast. He shared one story from that time with Dax Shepard on his podcast Armchair Expert with Dax Shepard.
"All of the L.A. people survived the L.A. auditions, and then the hand-picked people had to go to New York to face the New York version," Lowe said, according to People. "So it was me and Tom Cruise and Emilio [Estevez] and C. Thomas Howell."
Tom Cruise didn't like to share
The Parks and Recreation alum went on to reveal that once the group arrived in the Big Apple, Cruise was less than thrilled to find out he'd have some roommates in his hotel room.
"[It was the] first time I ever stayed at The Plaza Hotel, and we check-in and Tom finds out that we're sharing a room and just goes ballistic," Lowe revealed, laughing.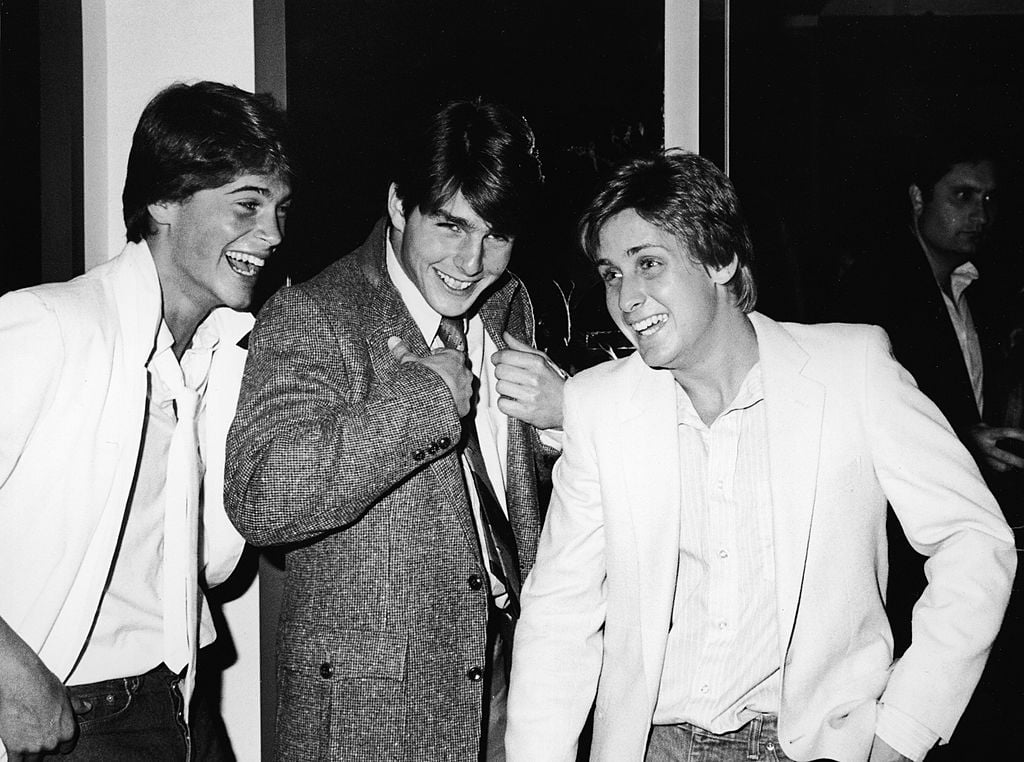 Despite what could be considered somewhat poor behavior, Lowe saw the Jerry Maguire star's actions as confidence.
"To me, what's great about the story is, there's certain people who have always been who they are, and that element of them has powered them to where they are today and the rest is history," Lowe said. "And the notion that an 18-year-old actor with a walk-on part in Endless Love and like a 7th lede in Taps could have that kind of like wherewithal."
Rob Lowe saw 'Mission Impossible' star's stunt work early on
Lowe saw Cruise as aiming high for his career since his teenage years and commended his ambition.
"I remember going, 'Wow, this guy is the real deal.' I mean it made me laugh, it was gnarly," Lowe said of the hotel incident. "But in the end of it, you can't argue with the results. He's had his eye on the ball since day one."
Cruise is known for doing much of his own stunt work, where Lowe witnessed his "relentless" competitive edge when it came to performing the physical feats for the film. "He ended up being the only one who could do a backflip," Lowe shared. "It is in the movie The Outsiders for no reason. Just to do it."
The Outsiders remains a film favorite with a solid fan following.