Rob Lowe Was 'Very Hurt' Upon Learning Melissa Gilbert Married Bo Brinkman
Melissa Gilbert and Rob Lowe were together, on and off, for about six years. They started dating when they were 17 and broke up shortly after getting engaged. Not too long after Gilbert and Lowe went their separate ways, the Little House on the Prairie actor met her first husband, Bo Brinkman. After knowing each other for only six weeks, the playwright proposed. When Lowe found out, he was heartbroken, according to Gilbert in her memoir, Prairie Tale.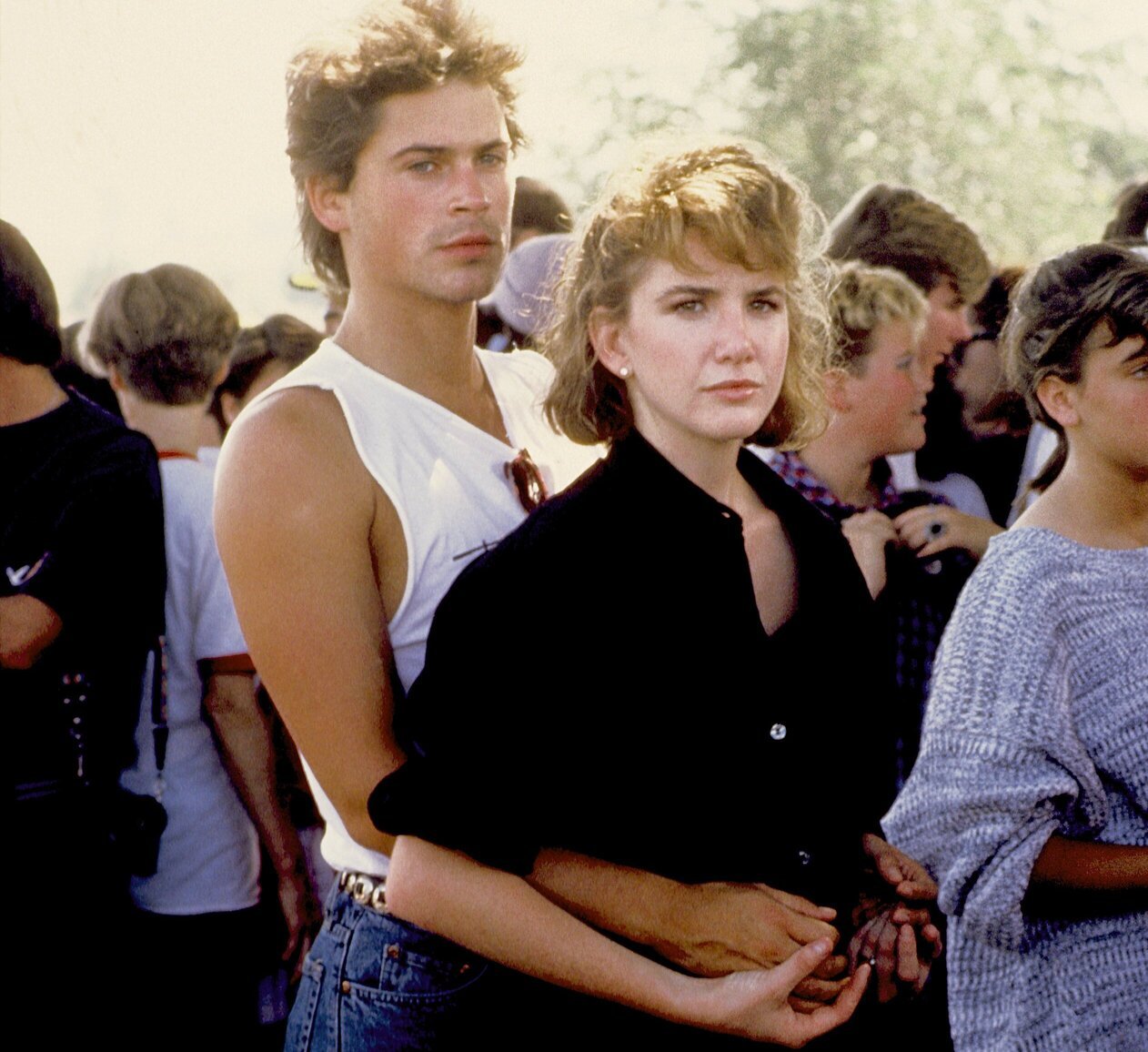 Why Melissa Gilbert and Rob Lowe broke up
As soon as Gilbert responded to Lowe's proposal (it took her a few days because she was dating someone else at the time), she dove into wedding planning. She didn't get too far before she realized she was pregnant. The former Laura Ingalls actor was ecstatic.
"It was going to be exactly the way I had dreamed," she wrote in her memoir. "I was beyond happy. I wanted to tell Rob the news in person, so I left the next day for the Hamptons [where he was working]."
But when Gilbert shared the news with her fiancé he went silent.
"I can't be a father," Gilbert remembers him saying, his voice trembling. He went on to tell her he couldn't be a husband or a boyfriend, either.
"It was like I had stepped into a bottomless pit," she wrote. "I felt the terror of falling and no one to catch me."
How Melissa Gilbert got together with Bo Brinkman
Gilbert and Brinkman were set up by a mutual friend. The first night they met at a bar, he punched someone who said something "rude" about the actor. Six weeks later, Brinkman asked Gilbert to marry him and she said yes.
So she started planning a secret wedding that only her and Brinkman's closest friends would attend. Gilbert didn't even tell her mother until it was over.
"All of us were loaded into cars and taken to someplace on Long Island, where we marched into city hall, signed papers, and exchanged I do's in front of a justice of the peace," she wrote.
Rob Lowe was in New York City when Melissa Gilbert married Bo Brinkman
Gilbert found out later that Lowe had been in New York City when she married Brinkman there. News traveled fast and she heard he was "very hurt."
"I didn't need too much hindsight to know that I failed to handle the situation as well as I should have," she wrote. "Despite the conversation I'd had with Rob precipitating his departure after Christmas, I apparently still needed to make it clear to myself and to him that it was over, really over, between us. Which, by the way, it wasn't. So what did I do? I married a stranger, someone I didn't know at all."
After Gilbert and Brinkman tied the knot, they traveled to Los Angeles where Gilbert's mother threw them a party in celebration of their marriage. Lowe attended with Chynna Phillips of Wilson Phillips, and Gilbert found herself avoiding him the whole evening. When she saw him, she thought, "What the hell are we doing? I am married to a guy I barely know and there you are with that beautiful woman and we should be together," she wrote.
Gilbert and Brinkman divorced in 1994.