Rob Lowe Wouldn't Have Made It in Hollywood Without 'The West Wing'
Today, Rob Lowe is a celebrity actor who has plenty of recognizable and popular roles under his belt. Lowe has shown a range in his work
Today, Rob Lowe is a celebrity actor who has plenty of recognizable and popular roles under his belt. Lowe has shown a range in his work that moves from the hilarious portrayal of high-strung Chris Traeger on Parks and Recreation to the serious titular character in Wild Bill.
Prior to his modern-day TV series work, Lowe was in some of the 1980s most iconic teen and young adult films, running with the so-called "Brat Pack." Lowe's trajectory from a 1980s heartthrob to a seasoned actor with an impressive resume almost didn't happen. 
In fact, Lowe might not have been able to bounce back from scandal if it hadn't been for The West Wing. 
Rob Lowe rose to fame with the Brat Pack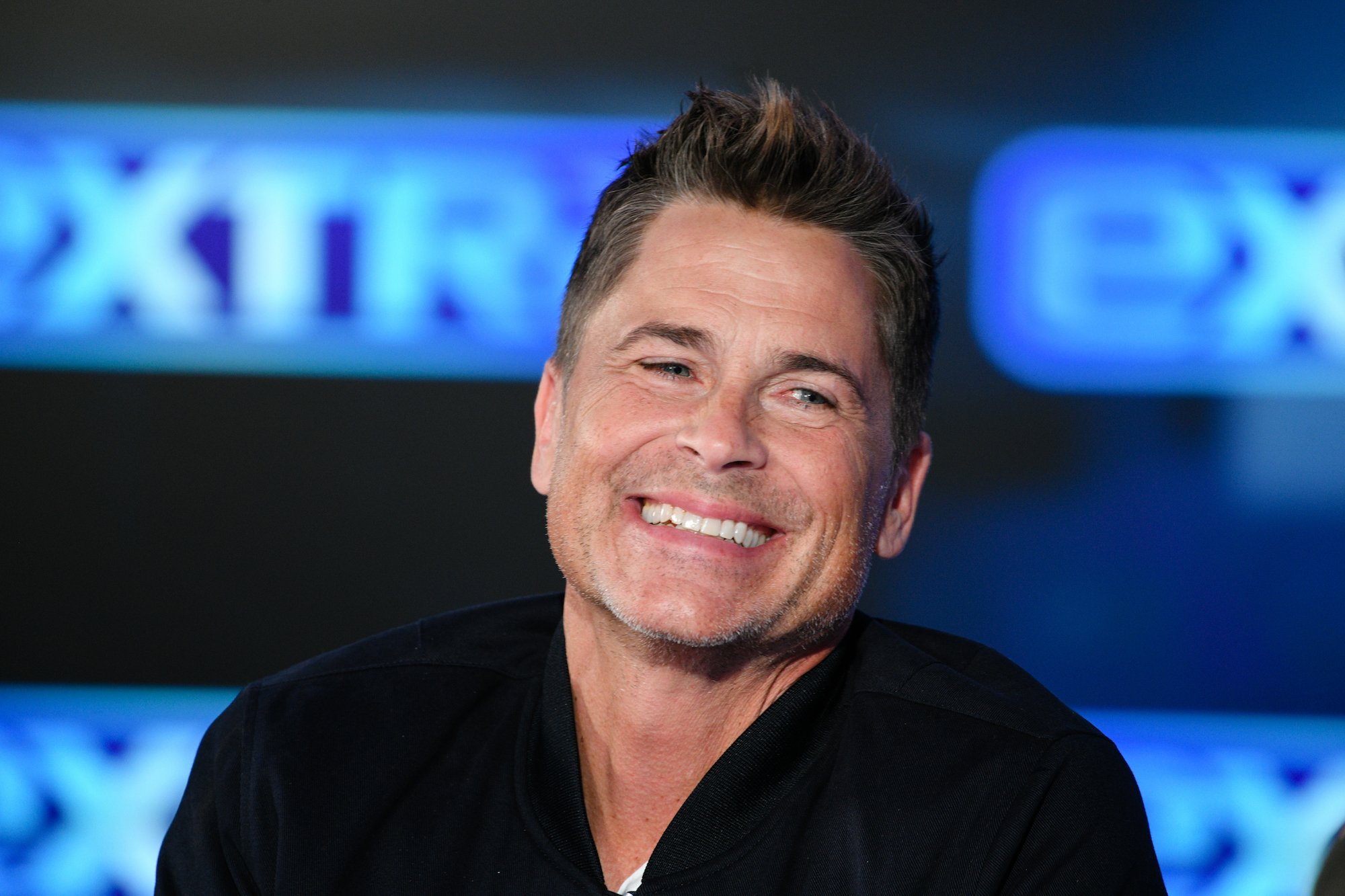 In the 1980s, there was a set of young actors who were often cast together in films that had common themes about teenagers and young adulthood. Many of these films have endured and still resonate with modern-day audiences. At the time, the group of actors earned the nickname the "Brat Pack," which was a playful and slightly snarky swipe at both their youth and their association with all things cool.
Lowe was among these famous young stars. Most notably, his appearance in St. Elmo's Fire alongside Emilio Estevez, Judd Nelson, and Ally Sheedy solidified his association with the group. Other notable appearances throughout the 1980s include his roles in The Outsiders and About Last Night. He was definitely a rising star with a bright future in front of him and set to become a megastar. 
A sex tape scandal rocked Rob Lowe's career
In 1988, Lowe got caught up in a scandal that threatened to ruin his entire career. He was at the height of his fame when news broke that he had filmed a sex tape with two people, and one of them was a 16-year-old girl. Things weren't quite as salacious as they could have been. It was not illegal for Lowe to have sex with the underage girl because of the laws regarding the age of consent. However, it was definitely illegal to film underage sex acts — in fact, it's even illegal, says HG.org, for underage individuals to share nude photographs and videos of themselves! 
The resulting fallout caused Lowe to take a hard pause in his career and to reconsider his life choices. He now claims that the scandal was "the best thing" to ever happen to him because it helped him to choose sobriety and re-commit to his career with more focus. He has now been sober for 30 years and married to Sheryl Berkoff for 29 years. 
'The West Wing' helped revive Lowe's popularity
Lowe went on to continue working in the acting field after his scandal, and he maintained steady work year after year. He had a major role in the TV series for Stephen King's The Stand in 1994 and landed a small role on the incredibly popular Austin Powers films in the late 1990s. Steady though his work was, it was clear that his career was not of the caliber it had been prior to the scandal.
That all changed when Lowe took a lead role in the series The West Wing. He ended up leaving after only three seasons over a contract dispute —  a move than many see as foolish with the hindsight of knowing what a popular show the series would become. While he might have missed out on greater fame and fortune through the political drama, he did something even more important by reinserting himself into the public eye in such a bold way. 
TV roles now define this second part of Lowe's career, and he has seen success in series like Californication, Code Black, and 9-1-1 Lone Star.