Why Rob McElhenney 'Decided to Look as Terrible as Possible' for 'It's Always Sunny' Season 7
Robert McElhenney made it his mission to change his character's appearance on 'It's Always Sunny in Philadelphia'. Ahead, find out how other movies and TV shows inspired not one but two of his physical transformations.
Rob McElhenney's seen a lot on It's Always Sunny in Philadelphia. Not only is he the creator of the TV show, but he's also a writer, producer, and star.
Ahead of the comedy's seventh season, the actor decided to take his character, Mac, in a new direction. McElhenney made it his mission to gain upwards of 50 pounds. Ahead, find out his motivation behind the decision. 
He packed on more than 50 pounds ahead of 'It's Always Sunny in Philadelphia' Season 7 to be funnier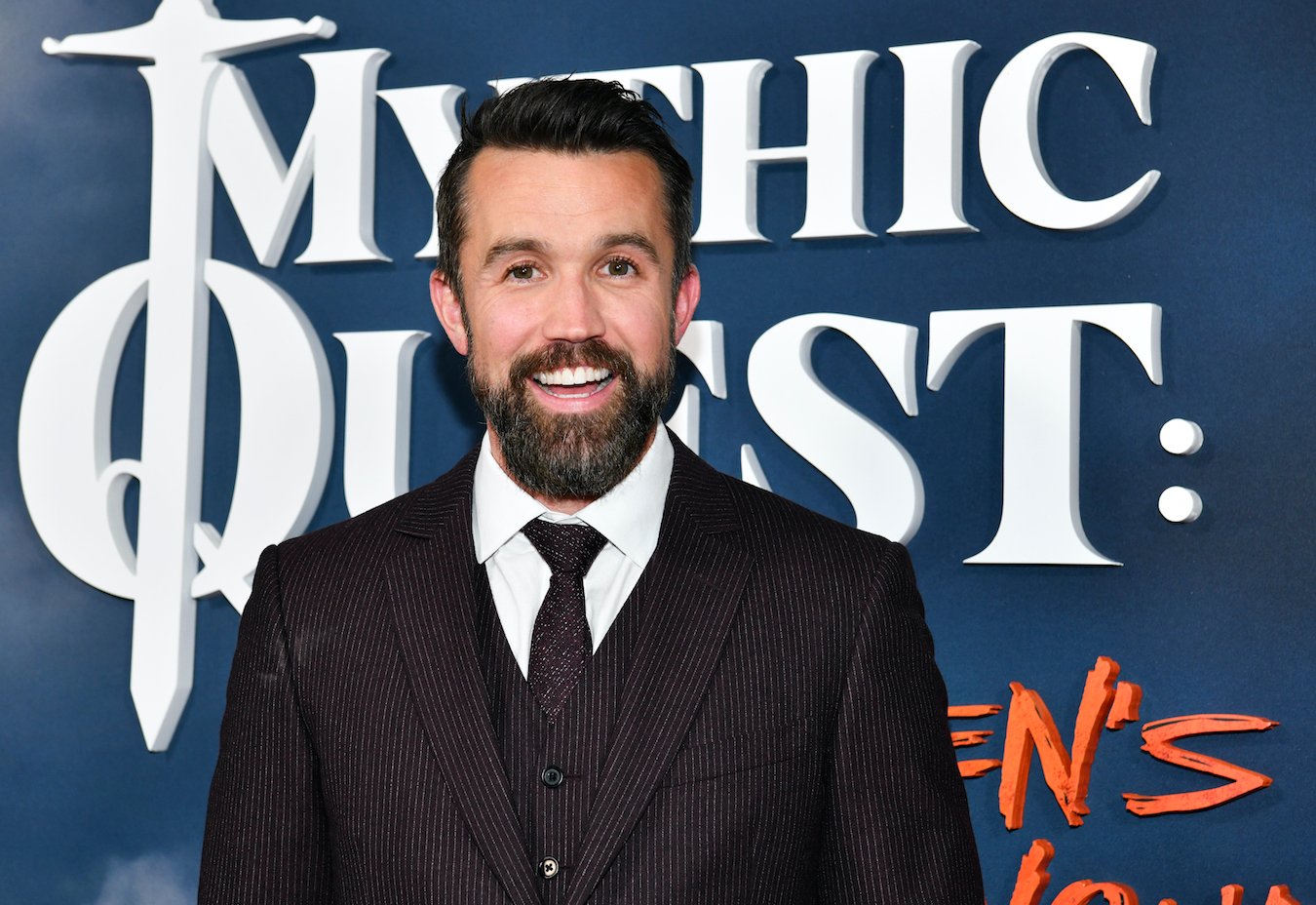 During a behind-the-scenes interview for It's Always Sunny on YouTube, McElhenney talked about the inspiration behind his character's weight gain. He explained that the idea for Mac's physical change came about while watching TV. 
"I was watching a popular sitcom and I noticed that all of the characters looked more handsome or just simply better looking … and I thought I had never seen a show in which the characters — or the actor specifically — tried to look worse as the show progressed," McElhenney said. 
He continued, saying It's Always Sunny would be the program to do it. 
"And I thought that if there was ever going to be a show in which that would make sense then this would be it," he said. "I decided to look as terrible as possible."
Rob McElhenney ate lots of rice and chicken before resorting to burgers and donuts
McElhenney spent five months eating to achieve the look he wanted for his character. During a 2011 conversation for The Wrap with fellow actor Nick Kroll, he explained how he did it.
"As I started off I was doing it with chicken breast and rice and vegetables," McElhenney said. He also ate "a high-calorie protein shake" as a meal. 
He also confessed that along the way,  his menu changed and he found himself eating burgers.
"But when you're four months in it and you have to muscle down 1,000 calories for the third time or fourth time in a day, and you have to either eat three chicken breasts, two cups of rice and two cups of vegetables — or one Big Mac — you start to see the Big Mac and realize it's a lot easier to get down," he said.
McElhenney also said he'd sometimes "eat three donuts." 
He changed his appearance once again for 'It's Always Sunny' in 2018
McElhenney joins the group of Hollywood actors who have drastically changed their appearance for a role not once but multiple times.
In a 2018 interview with Decider at the Television Critics Association's summer tour, he explained the motivation behind his character's second transformation.
"I feel like … every time a male actor takes his shirt off in a movie or television show they seem to look like a greek god out of nowhere," McElhenney said.
He continued, sharing more about the idea for Mac's change.
"I thought that is such a funny thing to explore if you have a character who has put in so much effort and energy to get as ripped as possible, and it literally took me months and months and months," he said.