Robbie Amell Says That's Not His Butt You See On 'Upload'
Robbie Amell has graduated from The CW series The Flash and The Tomorrow People and the teen comedy The Duff. His new series, Upload, is on Amazon and being on a streaming service allows him to be a little edgier. The show includes a nude scene, but Amell said he had a body double. Not because he was shy, but for practical reasons. 
[Spoiler alert: This story contains spoilers for the season premiere of Upload.]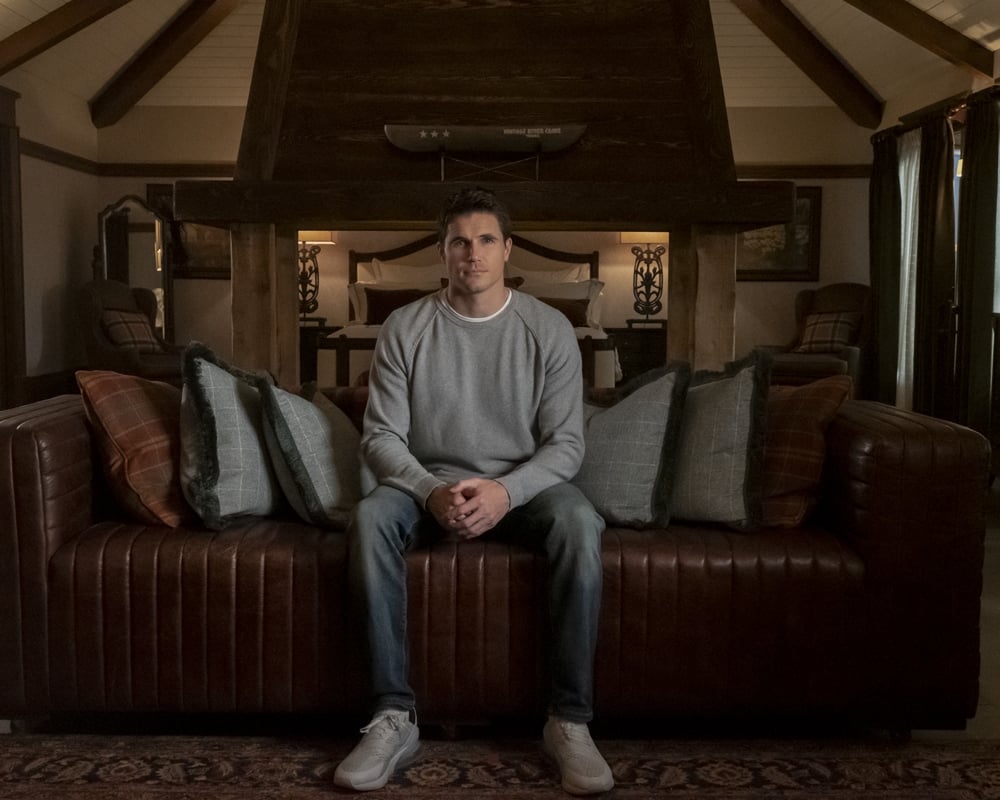 The Office and Parks and Recreation creator Greg Daniels created Upload. Amell plays Nathan, a man injured in an automobile accident. In the future, they can upload his brain into a digital afterlife. Amell spoke with Showbiz Cheat Sheet by phone and explained why he didn't bare his own butt in Upload's nude scene. Upload Season 1 is now available on Amazon Prime.
Robbie Amell's first 'Upload' nude scene was too dangerous for him to do himself
Nathan undergoes the upload procedure in the hospital, still wearing a hospital gown. Once his brain uploads to the cloud, his body falls face forward into a cooler of ice. The fall was too intense to let an actor perform, so the stuntman stepped in with the hospital gown open in the back.
"It's not my butt," Amell said. "I fall face first into a cooler. They couldn't use real ice and the ice that was in it, they wouldn't let me fall into. So they had a stunt double fall face first into the cooler."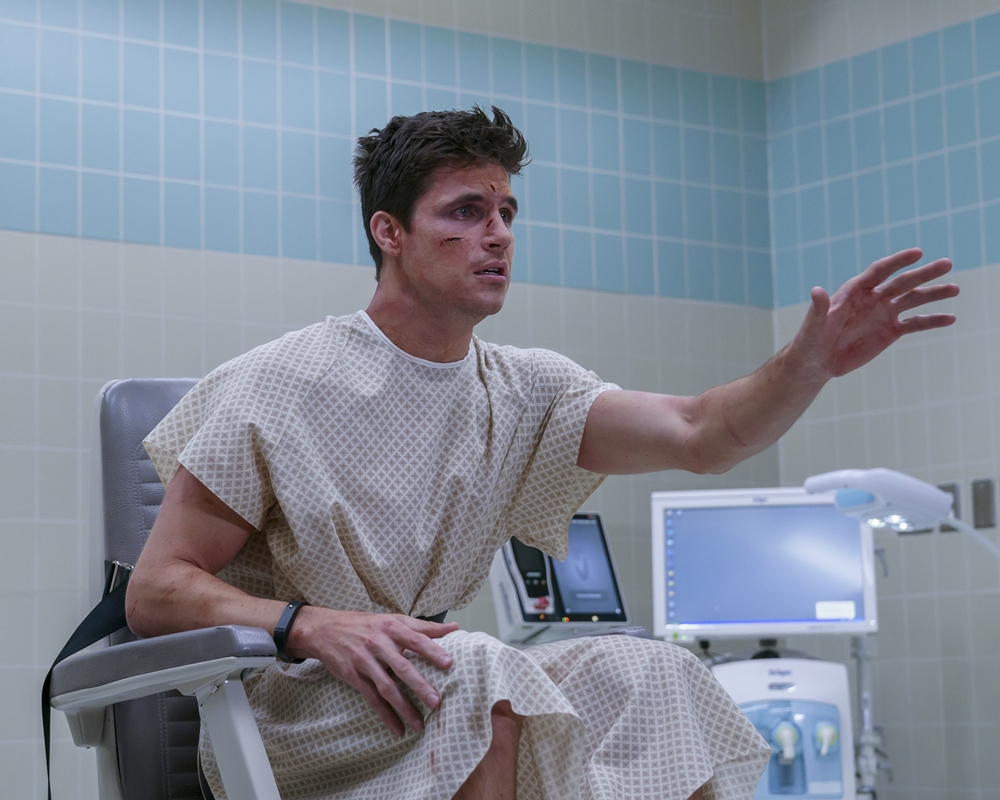 Amell hopes you're paying more attention to the horrified screams coming from Nathan's girlfriend Ingrid (Allegra Edwards) and his mother (Jessica Tuck.
"I love that moment," Amell said. "I think Greg always described it to us and then seeing it play out with the perfect timing of the scream from my mom and Ingrid really cracks me up every time."
Italia Ricci could tell that wasn't her husband's butt
The casual viewer might never have known the difference. Sorry for spoiling it for you. However, Amell's wife, Italia Ricci, knew the second she watched the pilot that the butt she was married to was not on screen.
"My wife watched the pilot and she goes, 'Whose ass is that?'" Amell said. "I'm like, 'It's my stuntman.'"
The second Robbie Amell nude scene is movie magic too
Once Nathan is in the digital afterlife, he explores the simulation. He still eats and showers like he did in real life, and you may think you're finally seeing the real Amell in the shower. He reveals he's covered up there.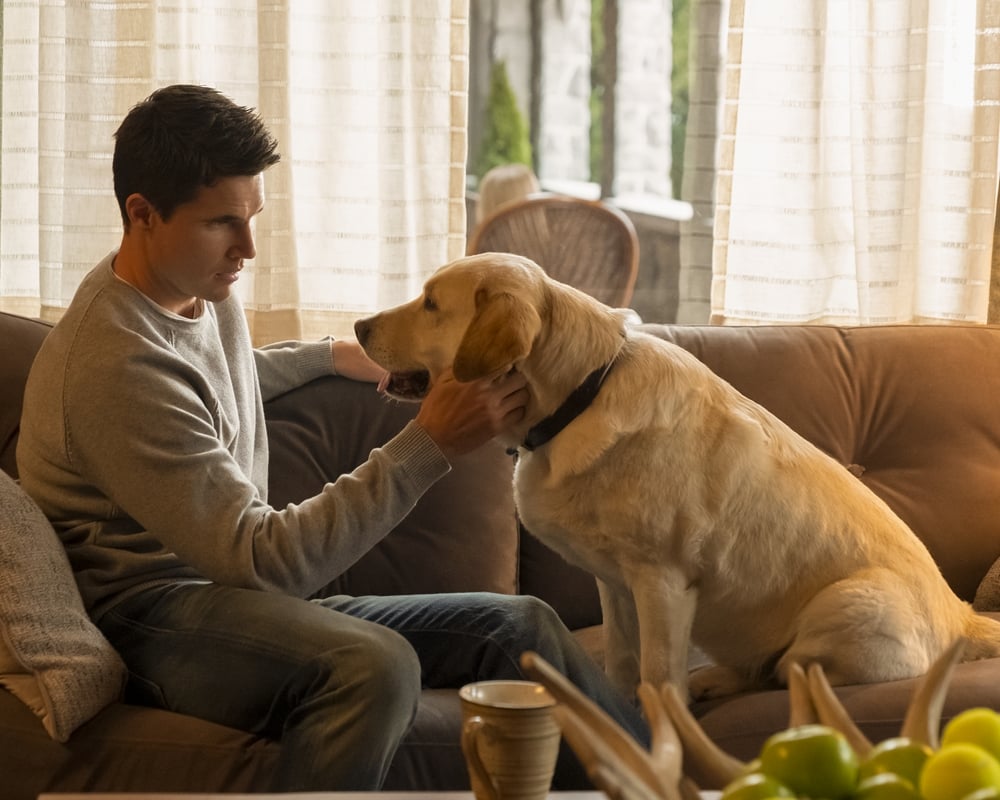 "I'm in the shower, so I have some little privacy shorts on that are folded down to make it look as though I don't have anything on," Amell said. "Movie magic."
Dying is easy, comedy is hard
Amell has filmed many death scenes before. Ronnie Raymond had multiple deaths in The Flash. In the movie Max, he also played a Marine who died in Afghanistan. Upload was the first time he played a character who could witness his own funeral.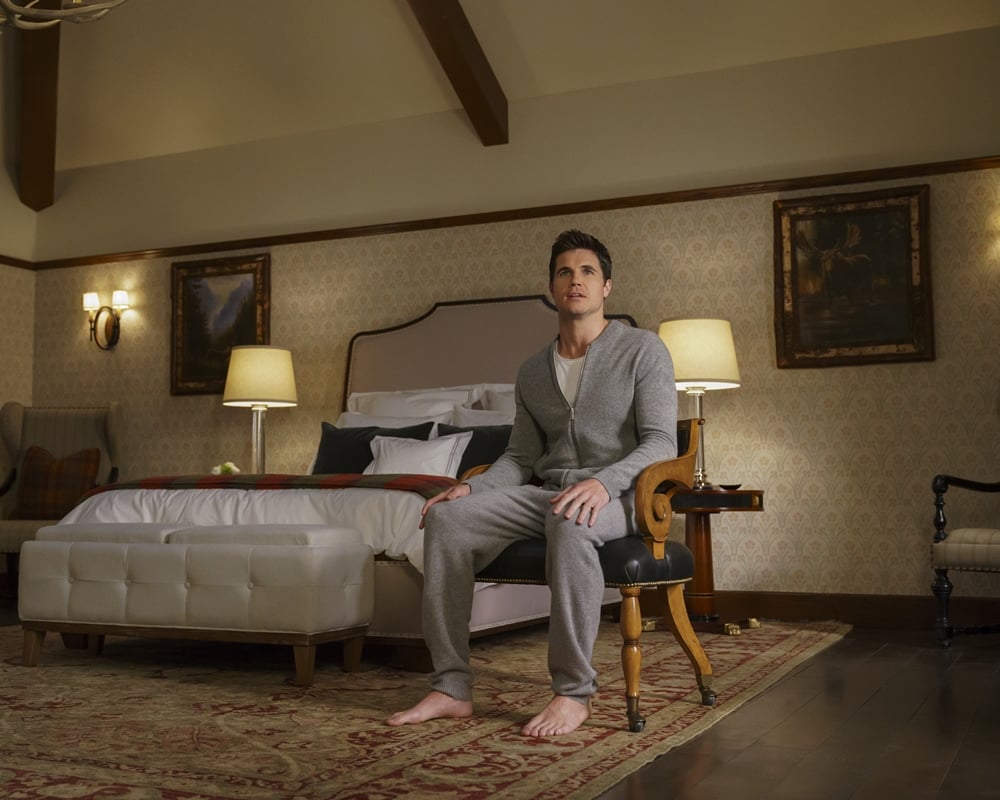 "Attending your own funeral is something I've never seen on screen and that was pretty cool," Amell said. "It's actually my second on screen funeral. The first one was in a movie called Max. My mom wanted me to send her a picture of my obituary. I'm like, 'Mom, this is too weird. I'm not going to send this to you.'"