Robert DeNiro Totally Intimidated Ray Romano On the Set of 'The Irishman'
The Irishman was one of the most highly anticipated movies of the year. After hitting theaters for a brief period in November, the movie has finally come to Netflix and fans can't seem to stop talking about it.
The film has a cast of Hollywood's all-star actors including, Robert De Niro, Joe Pesci, and Al Pacino. Another huge star that was cast in the movie was Ray Romano.
Romano is most known for his role on CBS' hit 90s sitcom, Everybody Loves Raymond. Even though Romano has been in the entertainment industry for a few decades, he admits that he still got nervous to work around DeNiro. Keep reading to find out how badly DeNiro intimidated Romano on the set of The Irishman.
What is 'The Irishman' about?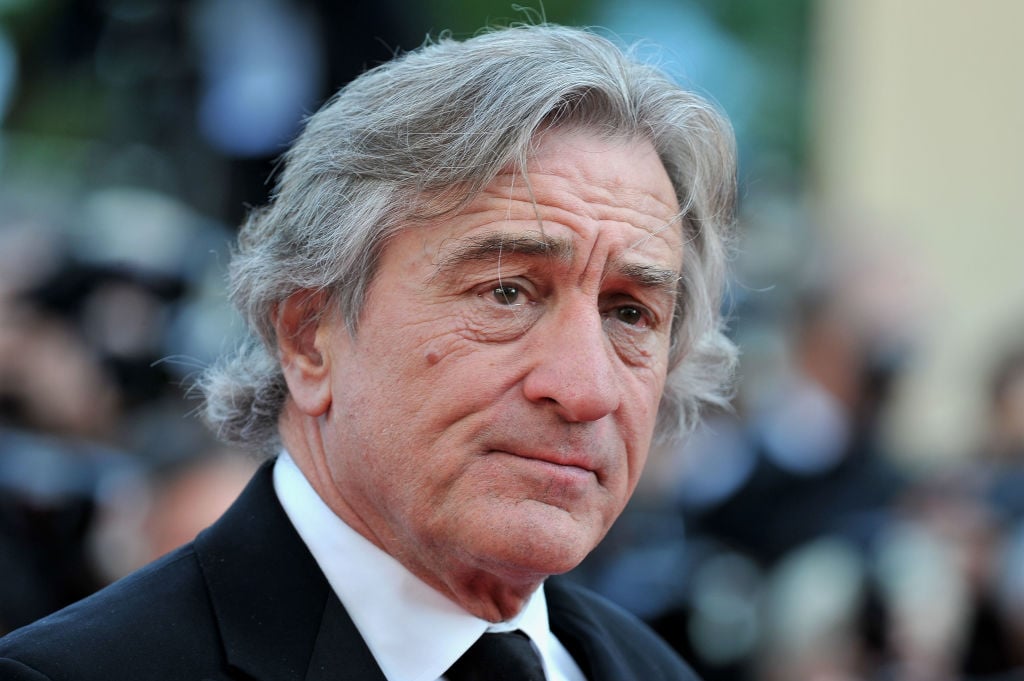 The Irishman is a film adaptation of the 2004 novel, I Heard You Paint Houses, written by Charles Brandt. The story is about a delivery driver named Frank Sheeran (De Niro) who gets into some legal trouble with his employer in the 1950s.
To help get him out of trouble, he hires a lawyer named Bill Bufalino (Romano) who does end up helping him get out of his legal trouble. However, Frank finds himself in even more trouble when Bill introduces him to his cousin: mafia ring-leader Russell Bufalino.
Soon, Frank finds himself working for the mafia with no way to escape. In the story, Frank is now an old man and is reliving his days in the mafia as he tries to come to terms with his past while also trying to mend the relationship with his daughter in the present.
Martin Scorsese's The Irishman is a story that is elegantly written and beautifully told. You can tell that the cast and crew worked very hard to make this story come to life. They believed in this movie so much that they even made Joe Pesci come out of retirement in order to make the movie.
Ray Romano was intimidated by Robert De Niro on the set of 'The Irishman'
Recently, Romano went on The Ellen DeGeneres Show to talk about his role in The Irishman. While he was there, he admitted that, at first, he found De Niro to be very intimidating and he wasn't even sure if he could leave after finishing a scene with De Niro.
"I'm sitting across from De Niro, first day, and we're in a restaurant booth. They yell cut, "Romano recalls. He then said that he was going to get up but then he noticed that De Niro stayed in his seat. "And he doesn't move," Romano continued. "So, I'm like, 'Can I get up?' Because I don't want to be disrespectful, ya know, I'm in a mafia movie."
Romano said that De Niro stayed in the booth for like another six or seven minutes. And because Romano was unsure of the proper protocol in this situation, he just stayed seated too, without saying a word to De Niro. He later said that when they shot the scene again, he got up the courage to talk to De Niro and found out that he is a very nice and pleasant person.
Other actors on the set had an impact on Ray Romano as well
Another thing Romano said during his interview is that Pacino made him lose weight. Romano said that during the movie, he has to play two different ages.
When he plays the older version of his character, he is required to wear a fat suit. Because they shoot the scenes out of order, Romano had to keep putting on and taking off the suit multiple times a day.
And at one point, Pacino thought that Romano was wearing the fat suit when he wasn't, so Romano said that he felt encouraged to lift weights after that.