How Old Is Robert Downey Jr? Check Out the Gift He Gave Fans On His Birthday
Robert Downey Jr. is celebrating his birthday with a special gift for his fans. Here's a look at that present as well as a reveal of his age.
One of the most popular actors of the moment, Robert Downey Jr., celebrates his birthday on April 4. The star is in the spotlight right now as his new movie, Avengers: Endgame, is hitting theaters this month, and has already caused quite a frenzy amongst fans. Downey Jr. is known for being a very gracious actor, always taking the time to thank his fans and co-stars. But how old is he today? Here's a look at his past, his age, and the sweet little gift he gave his fans.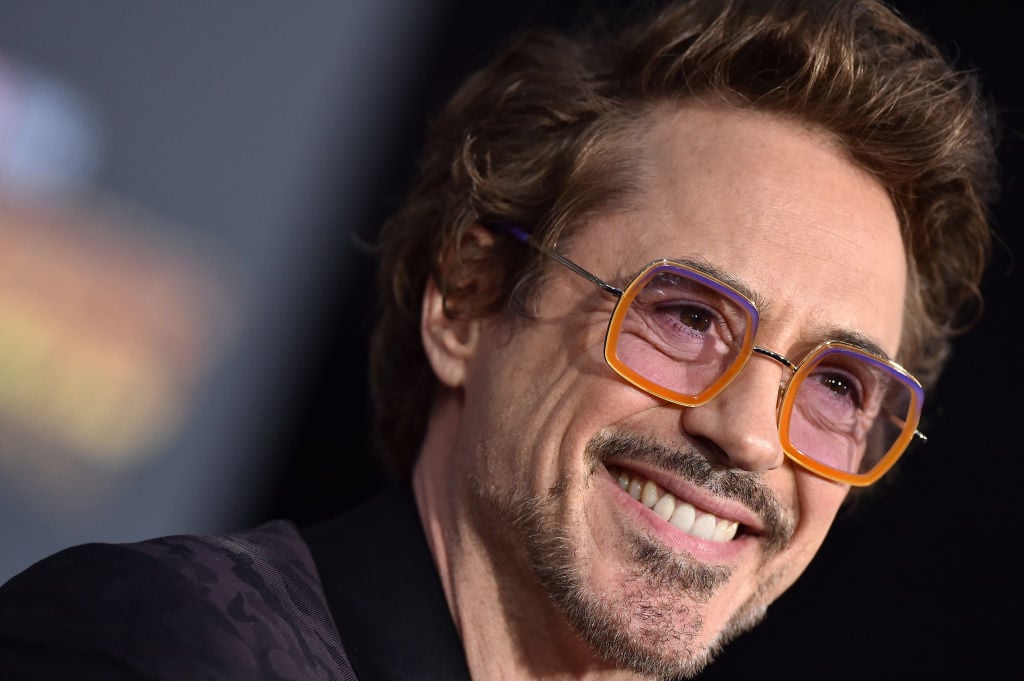 Downey Jr. has been in the business a long time

Downey Jr. was born into a show business family, so he got his start very young. He became someone to watch in the 1980s, with roles in films such as Weird Science and Less Than Zero. Downey Jr.'s breakout role came in 1992, when he starred as Charlie Chaplin in Chaplin, earning him an Oscar nomination.

Sadly, he struggled during the late '90s and early '00s, and was arrested multiple times on drug charges. Downey Jr. made a brief comeback with a recurring role on Ally McBeal, but continued to struggle with substance abuse. In the mid-00s, he returned to the big screen with Kiss Kiss Bang Bang and Zodiac, having gotten clean.

Today, he's best known as Iron Man

The year 2008 was a landmark one for Downey Jr.'s career. He starred in the hit comedy Tropic Thunder as well as Iron Man, the latter of which made him a household name and kickstarted what is now the Marvel Cinematic Universe.

Though Tony Stark continues to be his defining role, Downey Jr. has had other successes over the past decade. He starred in the 2009 movie Sherlock Holmes and its 2011 sequel Sherlock Holmes: A Game of Shadows. In 2020, he will take on the eponymous role in The Voyage of Doctor Dolittle.

For his birthday, Downey Jr. gave his fans a gift

Though we think of birthdays as a day in which the person celebrating receives gifts, Downey Jr. decided to mix things up. On April 4, 2019, the actor celebrated his 54th birthday in a tweet meant for his fans, including a mini Robert Downey Jr.-themed crossword puzzle in it.

Needless to say, his followers found this delightful. We won't give away the answers here, but let's just say it involves a little bit of his personal life and a lot more of his professional, so you should be aware of his most notable roles (as mentioned here).

His Marvel co-stars had nice things to say on his big day

In addition to his own gift for fans, Downey Jr. received well wishes from his Avengers: Endgame co-stars on social media. Captain America (Chris Evans) and the Hulk (Mark Ruffalo) were among those who sent out birthday messages to their trusted leader and friend.

Even his on-screen fiance, played by Gwyneth Paltrow, got in on the action, sharing a selfie of the two on set. Paltrow's Pepper Potts may play a pivotal role in the upcoming film.

Will he stay in the MCU after Avengers: Endgame?

The biggest question on fan's minds is whether or not Tony Stark will be around after Endgame. Though he survived Thanos' snap in Avengers: Infinity War, Downey Jr.'s character is among those rumored to die in the battle to reverse the Decimation. Even if he does perish, many others believe that Tony may retire as Iron Man following the events of the film. Either way, this might be the end of Downey Jr.'s time in the MCU.