Robert Downey, Jr. and Robert Irwin Have a Reunion 16 Years After They First Met
'Crikey! It's the Irwins' star Robert Irwin just spoke with superhero Iron Man on Australia's 'Today.'
Conservationist and Animal Planet star Bindi Irwin, along with her brother Robert and mom Terri, have been tirelessly working in the wildlife rescue effort amidst the Australian wildfires. Posting pics of their patients in the Australia Zoo Wildlife Hospital, the Irwin family is keeping the public updated on some of the animals impacted by the natural disaster.
Last week, Robert appeared on Australia's Today to give an update of their work and was reunited with a superhero from his past.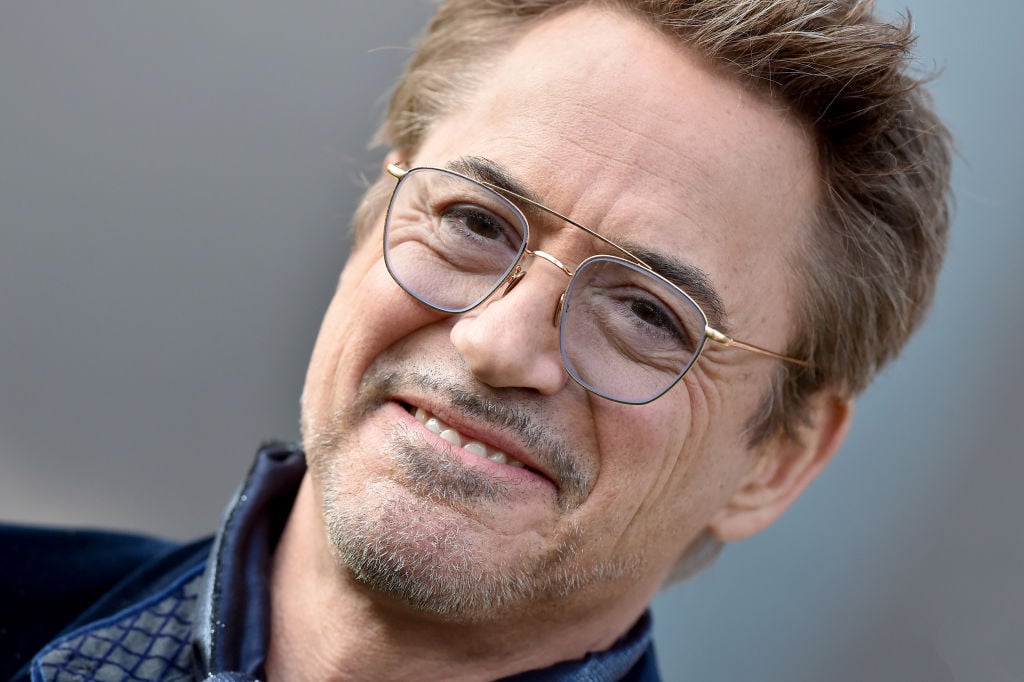 Keeping the public posted
Robert, son of the late Steve Irwin, has been using his talent in photography to highlight several survival stories on his social media accounts. "Barry is one tough koala! After being caught in the bushfires devastating Australia, he was diagnosed with pulmonary disease from smoke inhalation," he wrote on Instagram, alongside a photo of Barry. "Thankfully, after some love and care from the #AustraliaZoo Wildlife Hospital team, he's on the road to recovery and will hopefully soon be ready for release into a safe area."
The 16-year-old also brought attention to the fruit bat species that is being heavily affected by the fires, causing an overcrowding in their hospital. "Millions of animals have sadly lost their lives in Australia's bushfire crisis… One of the species hardest hit in these fires are fruit bats, we've seen hundreds of orphans needing care," Robert shared. "Bat intake is up by 750% at our wildlife hospital so we're constructing new facilities to cope with the influx in numbers and sending out food and medicine to the carers on the frontline of the fires to ensure every animal gets a second chance."
Robert/Robert reunion
Discussing the rescue efforts and current activity at their hospital facility, Robert appeared on Australia's Today last week. While on the show, the conservationist reunited with Iron Man star Robert Downey, Jr., whom he had met when he was quite a bit younger. Apparently, the actor had a personal tour of the zoo with Robert and his father Steve, along with Downey's son Indio.
"I've got to say, the last time I caught up with you, I was teething," Robert told Downey, according to E! News. "So, it was a very long time ago…I know my dad loved touring you around the zoo. That was one of the highlights of his life."
The two discussed Downey's upcoming film Doctor Dolittle, which opens January 17. "The first time I met @robertdowneyjr was when I was just a few months old when he and his family visited @australiazoo – it was awesome getting to catch up again to chat all things #Dolittle !" the Crikey! It's the Irwins star wrote on Instagram, posting a pic of himself with the Marvel actor. "One of the kindest people you'll meet, and an incredible advocate for our environment!"
Downey talked about his work on the Marvel Cinematic Universe, as well as his choice to work on the upcoming family-friendly film. "Well, I mean, I've been pretty busy for the last decade doing a certain genre of film and often times, folks would say, 'Oh, I can't bring my daughter to see that until she's 13, or whatever," Downey said. "And I realized that when I was a kid-kid, the types of movies, whether it was Fantasia or Chitty Chitty Bang Bang… those were the types of films that were really shaping my idea of storytelling through entertainment."
A shared mission
Downey also discussed his organization The Footprint Coalition, which is set to launch in the spring and focuses on using advanced technologies to benefit the environment. "Between robotics and nanotechnology, we could clean up the planet significantly, if not totally, in 10 years," Downey told Variety in June.
As an active conservationist who endeavors for the same goals as Downey, Robert gave the actor the opportunity to expand upon the mission of his coalition. "All of us should be striving to do something that we can hand off to our capable, younger folk and then they'll wind up doing it correctly at some point," the Marvel actor said.
Though the reunion took over a decade to take place, the two Roberts clearly share a common bond when it comes to aiding the environment.