Robert Downey Jr. Gives A Sneak Peek at 'Perry Mason'… and Also Shares What He's Wearing
Fans of the Marvel Cinematic Universe are holding out hope that Robert Downey, Jr. will once again don his Iron Man armor and reemerge to join his fellow Avengers. For now, the mega star is keeping busy preparing for the launch of his producing project, Perry Mason, with actor Matthew Rhys (The Americans) taking on the role once held by Raymond Burr.
To give fans a taste of what's in store with the new HBO limited series, Downey took to Twitter to share a trailer and also gave some deets on his current wardrobe.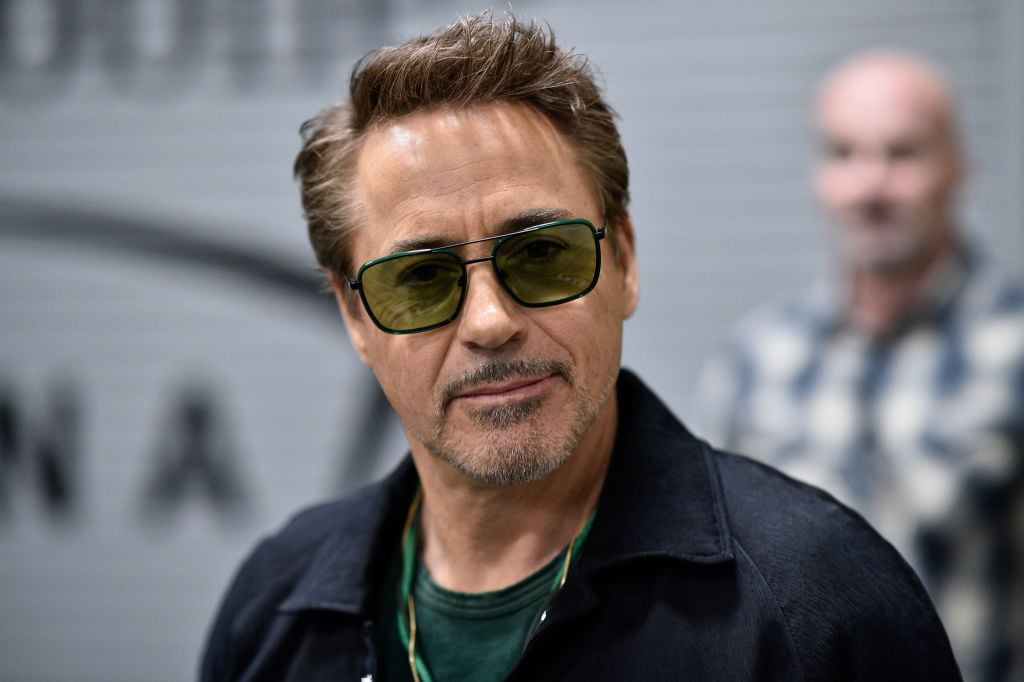 'Perry Mason' role goes to Matthew Rhys
According to Cinemablend, Downey began working on the prequel to the iconic television classic in 2016 and was intending to take on the starring role. Creating the show with wife Susan Downey under their Team Downey production company shingle, the Avengers actor had to turn the part over to Rhys due to his busy feature schedule but stayed on as executive producer.
Set in 1932 Los Angeles, the limited series is based on characters created by Erle Stanley Gardner. Focusing on the title character who has gained iconic status as American fiction's most legendary criminal defense lawyer, Rhys' Mason will be a more complex version of the original role. Adding elements including a broken marriage and post-traumatic stress from wartime in France, executive producer Ron Fitzgerald revealed, "Our Mason is more of a gritty fixer than a polished lawyer; more Bogart than Burr."
Robert Downey Jr.'s Twitter reveal
A frequent social media user, Downey took to Twitter on Tuesday to give fans a preview of Perry Mason. Staying hunkered down along with the rest of the nation due to the coronavirus, the Iron Man actor also shared that he is opting for cozy clothes while in quarantine.
"I know it's Tuesday because I'm still wearing my Sunday pajamas," Downey tweeted. "I ALSO know a way to get an exclusive sneak peek at PERRY MASON. All my love, DSB (double-scrub Bob) #PerryMasonHBO"
Characters from the original series will include loyal secretary Della Street (played by Juliet Rylance) and P.I. Paul Drake (Chris Chalk). Some new roles are being added to the HBO version such as mentor E.B. Jonathan (John Lithgow), and Sister Alice, the leader of the Radiant Assembly of God, portrayed by Tatiana Maslany.
'The Americans' actor goes from spy to sleuth
Rhys gained stardom as Philip Jennings on the FX series The Americans which aired from 2013 to 2018. Along with co-star and real-life love Kerri Russell, the two portrayed married KGB spies with the role earning Rhys a 2018 Emmy Award for Outstanding Lead Actor in a Drama Series.
The show didn't catch on at first but soon found its committed audience. "I love the fact it's been this slow-burner of a show that has unfolded over time," Rhys said, according to Screendaily.com. "With any TV show, you either explode out of the gate or it takes a little bit of time to know what the show is and what the tone is."
Playing a married couple with his real-life partner, Rhys found their offscreen relationship beneficial to their performance. "The intimacy of knowing someone that well makes it easier," he explained. "Though there are times when, like any couple, you piss her off, or she pisses me off, and then you go into a scene where that isn't relevant or in any way helpful."

The actor has starred in several films including A Beautiful Day in the Neighborhood with Tom Hanks, and Steven Spielberg's The Post.
The premiere of Perry Mason is to be announced.