Is Robert Downey Jr. Married and Does He Have Any Kids?
Robert Downey Jr. has seen exceptional fame recently for his roles in the Marvel movies. "AvengerS: Endgame" was one of Downey Jr.'s most successful films of all time; he easily earned more than $75 million for the film. But what is Downey Jr.'s life like when he's off camera? Here's what we know about the actor's wife and kids.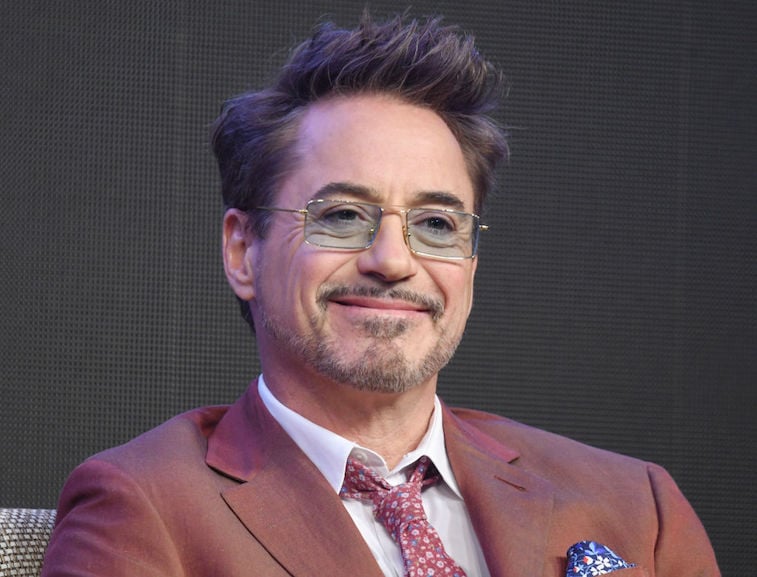 Downey Jr. was married to Deborah Falconer for 12 years
Downey Jr. dated around a bit before he met his first wife, Deborah Falconer. He was in a relationship with Sarah Jessica Parker in the 1980s after they met on the set of "Firstborn." The two moved in together after only dating for about two months, and the relationship lasted seven years before the couple split in 1991. It later came out that Downey Jr.'s struggles with drinking and drug addiction played a role in their breakup.
In 1992, Downey Jr. met singer Deborah Falconer, and the two got married after only dating for about six weeks. The relationship lasted longer than most would have thought, but Downey's addiction struggles continued, and Falconer left him in 2001. The couple officially divorced in 2004.
In 2005, he wed Susan Levin, and the two are still together
Susan Levin, now Susan Downey, was a film producer, and she met Downey on the set of her film "Gothika" in 2003. She said in a 2009 interview with Harper's Bazaar that she wasn't interested in him at first and noted how strange she thought he was. But ultimately, things turned romantic — and she changed his life. She gave him an ultimatum: Either shape up or things wouldn't continue between them. And Downey Jr. knew he wanted to be with her, so he threw his drugs in the ocean and changed for the better. Now, more than 15 years after they've met, the two are still happily married. Levin also grew closer with her step son, and she and Downey Jr. have two kids of their own.
Downey Jr. has three kids: Indio, Exton, and Avri
Downey Jr. has four reasons to stay sober: His wife and three kids. His oldest child, Indio, is his son from his first marriage. Indio was born in 1993 and is nearly 20 years older than his half siblings. Downey Jr. has two other children with Levin — his son, Exton, who was born in 2012, and his daughter, Avri, who was born in 2014. Downey Jr. has been a very hands-on dad with his kids, including taking the youngest ones on spontaneous trips to Disneyland and spending as much time with them as he can. Despite being a mega Hollywood star constantly exposed to the limelight, Downey Jr. has been able to kick his addiction habits.
Downey Jr.'s oldest son, Indio, struggled with addiction the same way he did
Addiction is a disease, and it can run in families. Unfortunately, Downey Jr.'s oldest son, Indio, has battled addiction problems as well. In 2014, Indio was arrested for possession of cocaine, and Downey Jr. said in a statement that he "likely inherited" the genetic component to addiction. However, Indio has made it his mission to get sober, and so far, he appears to be doing well. Downey has a lot of love for his kids and most likely has his wife to thank for helping him straighten out his life.
Check out The Cheat Sheet on Facebook!