Robert Downey Jr. Pretended 'to Get the Part' of Iron Man Before Officially Getting Cast as the Marvel Superhero
Robert Downey Jr. took a page out of Tony Stark's book ahead of his auditions for the Marvel superhero. Ahead, find out what the actor asked himself in the mirror as audition prep for 'Iron Man'.
Every actor has their own way of preparing for auditions. 
For Robert Downey Jr. and the audition process for the role of Tony Stark aka Iron Man, it meant pretending to be the character before actually landing the part. Ahead, find out what facet of the character Downey Jr. channeled leading up to his auditions.
Today, we all know Downey Jr. as Stark and Iron Man. Sometimes, fans even have trouble separating the actor from the character because, for more than a decade, the actor has played Stark and Iron Man on the big screen. Heck, Downey Jr. basically is the Avengers movie franchise. 

Robert Downey Jr. pretended to be as confident as Tony Stark
While Downey Jr. has shared he does have things in common with his superhero character, in Feb. 2020 the actor said in an interview he pretended to be as confident as Stark ahead of his Iron Man auditions.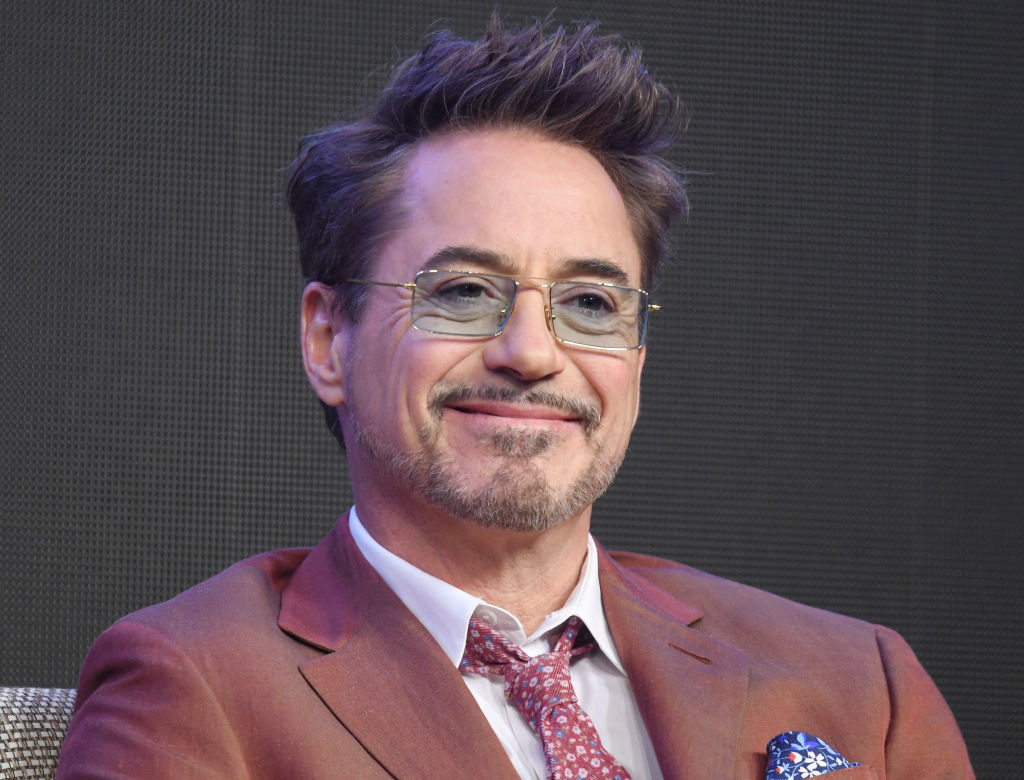 According to Digital Spy, during an interview with BBC Radio 1, Downey Jr. answered questions submitted by children in which he revealed in an effort to be as confident as the character he was auditioning to play, he told himself he'd get the part. It all started when a 10-year-old boy named Luca asked the actor if he ever pretended to be Iron Man at home. 

"Back in the day, when I was leading up to screen testing for the part, I would run and run and run [scenes], and I would just stand in front of the mirror and I would think, 'What if I really was just as confident as this guy?'" he said. "So, I was pretending that I was going to get the part," he added before saying with a laugh, "I methodeded." 
Downey Jr., 54, also said he prepped to do screen tests for three scenes and two of them ended up in the movie. 

He came close to not getting the part 
While Downey Jr. became a huge success as Stark and Iron Man in Marvel's Avengers franchise, the actor almost didn't get the part. That's right. He was nearly passed over for the role — Tom Cruise had reportedly been considered for the role — because at the time he'd been seen as a risky choice given his public history with drugs and alcohol as well as his multiple arrests. 
Marvel "actively rooted against casting" Downey Jr., according to Mental Floss, but in the end, he got the role after being turned down multiple times.
Jon Favreau, the director of Iron Man and Iron Man 2, pushed for Marvel Studios to hire the actor. 
"Everybody knew he was talented. Certainly, by studying the Iron Man role and developing that script, I realized that the character seemed to line up with Robert in all the good and bad ways," Favreau said in a 2014 radio interview as reported by Cinema Blend. "And the story of Iron Man was really the story of Robert's career."
Following his character's death in Avengers: Endgame, fans weren't sure if they'd seen the last of the Downey Jr. in the Marvel Cinematic Universe. As of 2020, the actor isn't even sure he's done playing Iron Man. So, don't completely rule out any hope of ever seeing the actor play Stark again in the future.