Robert Downey Jr. Reportedly Dropped His Asking Price to Return to the MCU after 'Dolittle' Flops
Robert Downey Jr.'s first film since 'Avengers: Endgame,' 'Dolittle' was a major flop, reportedly leaving him to lower his asking prince to return to the MCU.
Marvel fans can breathe a sigh of relief. Robert Downey Jr. is reportedly willing to compromise to return as Tony Stark, a.k.a. Iron Man, in the Marvel Cinematic Universe. The actor, who launched the start of the MCU with 2008's Iron Man, witnessed the conclusion of his character's journey in Avengers: Endgame. Amid intense speculation about bringing Tony back, Downey is reportedly dropping his asking price to make it happen.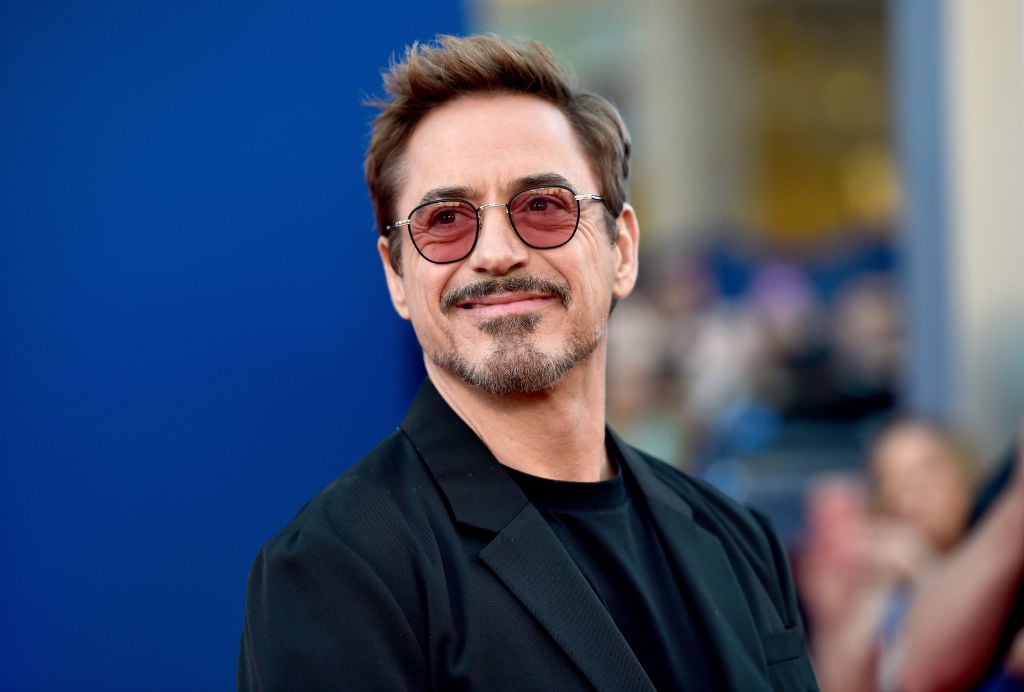 Robert Downey Jr. eyes a return to the MCU
Tony giving up his life to defeat Thanos (Josh Brolin) in Endgame was a fitting conclusion to his story arc. There is no debating that Tony died in the film, yet fans are already hoping that Marvel finds a way to resurrect the character.
With the studio exploring elements of the multiverse in WandaVision and Doctor Strange in the Multiverse of Madness, there are plenty of ways they could bring Tony back from the dead. Downey is already set to reprise the role in Black Widow, though that film is set before the events in the Infinity Saga.
Downey has hinted that he is open to returning to the role at some point, but a major sticking point in the negotiations has been his salary. Downey was one of the highest-paid actors in Marvel's lineup, so bringing him back will no doubt cost the studio millions of dollars.
Inside sources say that Marvel is not willing to match what Downey requested, which has effectively put an end to their contract discussions.
Iron Man lowers his asking price
Over time, it is possible that Marvel would have caved to Downey's requests. But that has changed in light of the actor's recent box office flop, Dolittle.
According to We Got This Covered, a source claims that Downey is now open to accepting a smaller salary after his first post-Marvel project was a major failure. The insider did not say how much Downey is willing to cut, but it might convince the studio to bring him back a lot sooner than expected.
At this point, it sounds like Robert Downey Jr. could use the Marvel more than ever. That could change in the near future, but this is definitely a promising sign for fans.
Marvel, of course, has not said anything about bringing Downey back to the MCU. The studio is currently gearing up for the premiere of its first movie in Phase 4, Black Widow, which could face delays over the COVID-19 pandemic.
How does Robert Downey Jr. feel about returning to the MCU?
While we wait for official news, Downey opened up about returning to the MCU while on his promotional tour for Dolittle. According to CNET, Today host Hoda Kotb asked the actor if he is keeping the door "cracked open" for a return to the MCU.
The actor was very grateful for the opportunity to be a part of the MCU and did not say for sure that he will be back. He did, however, tease that a return is not completely off the table.
"I am so pleased, just that, I wound up where I have," Robert Downey Jr. stated. "I'm very fortunate so, I'm not the kind of guy who … I want to try to keep it classy. We'll see."
The interview came a few months after Jeff Goldblum told fans that Downey was returning to voice Iron Man in Marvel's upcoming animated series, What If…? Reports later dismissed the idea, saying Downey has not made any commitments.
RDJ will only return if Marvel lets him do this
Robert Downey Jr.'s massive salary request was not the only thing on his wishlist. The actor also reportedly told Marvel that he would only return if they teamed him up with Tom Holland, who plays Spider-Man in the MCU.
Outside of their work with Marvel, Holland and Downey struck up a friendship similar to what their characters enjoy on the big screens. In fact, Holland recently revealed that Downey has been a mentor for him in the movie industry and that they often FaceTime each other.
Downey has not commented on the reports surrounding his contract negotiations with Marvel. Holland, meanwhile, is currently gearing up for the start of production on his next MCU movie, Spider-Man 3.
Fans can watch Robert Downey Jr. reprise his role as Tony Stark in Marvel's upcoming Black Widow.