Did Robert Downey Jr. and Robert Downey Sr. Ever Work Together? His Dad Exposed Him to a 'Traumatic' Experience
Marvel Cinematic Universe star Robert Downey Jr. announced his father's death in July 2021. His dad, Robert Downey Sr., was also known for his work in the film industry, much of which came after his son entered show business. Did the two actors ever act opposite one another in a movie?
Robert Downey Sr. was a filmmaker and actor
Downey Sr. began working in film in the '50s and '60s. His first film was a short film, The American Road, on which he worked as a cinematographer. He later added the titles of director, writer, producer, and actor for subsequent projects, most of which were small, independent projects.
Following his '70s counterculture flicks, Downey Sr. gained more mainstream success in the 1980s. He appeared in the action film To Live and Die in L.A. and had a role in the period film Boogie Nights. Downey Sr. 's final movie, the star-studded comedy Tower Heist, debuted in 2011.
Robert Downey Jr. got his start in his dad's films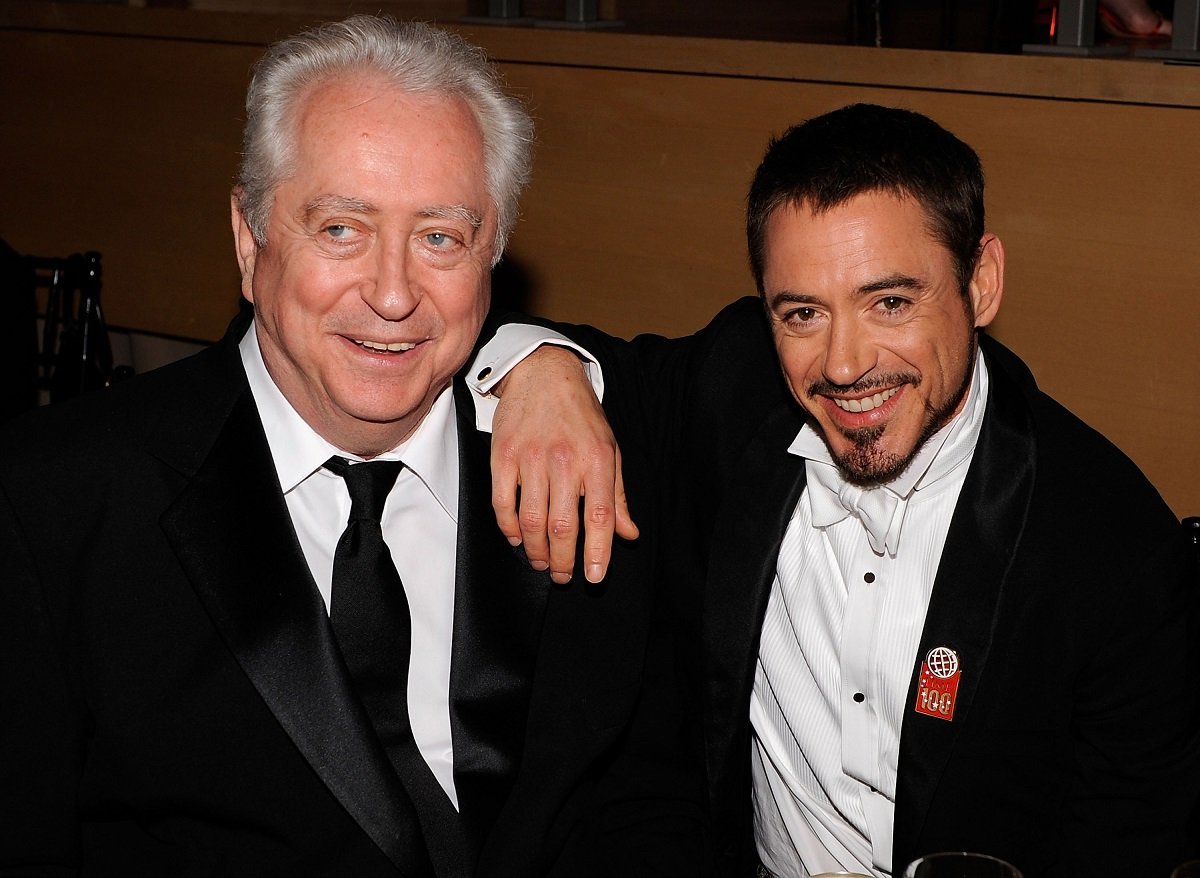 With his first wife, Elsie Ann Downey, Downey Sr. welcomed two children: daughter Allyson Downey and son Robert Downey Jr. While working on his indie projects, Downey Sr. employed his family. Downey Jr.'s first few jobs were in his dad's movies Pound, Greaser's Palace, Moment to Moment, and Up the Academy. However, Downey Sr. didn't act in these films.
"It could have been too much to expose him to," Downey Sr. once said (via Rolling Stone) of what his son saw when working on his projects, particularly Greaser's Palace. "It was traumatic for him to see that kind of violence. He didn't comprehend that everybody comes back again."
Downey Jr.'s first movie without his dad was 1983's Baby It's You. From there, he was cast in Saturday Night Live for a short stint. But his later work brought Downey Jr. success after he starred in such films as Weird Science, Less Than Zero, and Chaplin. Today, many know him best as Tony Stark/Iron Man in the MCU.
When did Robert Downey Sr. die?
Though he hasn't appeared on screen in many years, Downey Sr. 's death surprised some. In July 2021, at 85 years old, the celebrity "passed peacefully in his sleep," according to his celebrity son's Instagram account. Downey Jr. eulogized his father on his social media.
"RIP Bob D. Sr. 1936-2021," he began. Downey Jr. noted the death came "after years of enduring the ravages of Parkinson's." He called his dad "a true maverick filmmaker," noting that he "remained remarkably optimistic throughout.".
After divorcing Downey Jr.'s mother, Downey Sr. remarried twice. First, to Laura Ernst, which ended a few years later when she died. He married his third wife in 1998. "According to my stepmom's calculations, they were happily married for just over 2000 years," wrote Downey Jr. "Rosemary Rogers-Downey, you are a saint, and our thoughts and prayers are with you."
RELATED: The Heartbreaking Way Robert Downey Jr. Used to Bond With His Father