Robert Downey Jr.'s Custom License Plate Proves He'll Always Be the Real-Life Tony Stark
At the end of 'Avengers: Endgame', Robert Downey Jr. uttered some of the most iconic words in the whole MCU, "I am Iron Man."
While this dramatic line had a lot of oomph to it, it also has some truth to it. Obviously, one is a real actor and the other is a fictional character, but that hasn't stopped him from taking on some aspects of Iron Man into his everyday life.
For example, last year, Downey announced a plan to help save the environment with the help of advanced technologies. While that is one way that Robert Downey Jr. is the real-life Tony Stark, his custom license plate is another.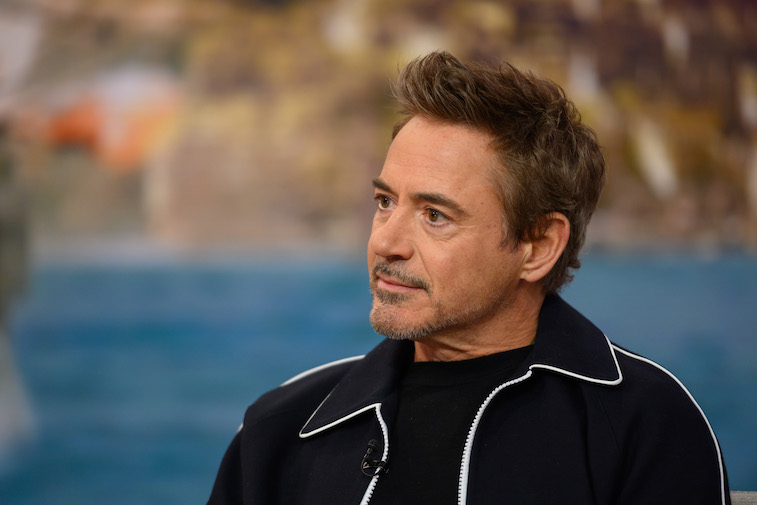 A look at Robert Downey Jr.'s early career
Contrary to his current public image of being a superhero that kids and adults love, his early Hollywood career was more rocky. His dad, Robert Downey Sr., is a director, so it didn't take long before his Hollywood career started.
Being a talented child actor, he eventually became one of the most popular young actors of America. But, in the 90s, the rock star lifestyle that he lived caught up with him. He got arrested and put in jail multiple times for various crimes, often drug-related. 
Like many addicts, he started recovering but it took a long time before his recovery stuck. In 2005, he married Sarah Levin, the woman that would keep him in check and keep his Hollywood career alive. Not long after, he became one of Hollywood's greatest comeback stories.
How Robert Downey Jr. almost wasn't Iron Man
It was 2007, and Marvel Studios was searching for an actor to play Tony Stark. Marvel, at the time, just wasn't doing too hot. Not many people had heard of the character at the time, but Marvel saw a chance at making something great.
Still, despite his recovery, his past history of drug abuse made him a risk for the studio executives. He wasn't a safe bet to play Iron Man, as his past antics could come back to haunt him. But, Jon Favreau, the director of the movie, saw how perfect he'd be for the role, and so, Downey got the job.
Compared to the Marvel movies today, 'Iron Man' didn't do that well. But, for the time, it was a surprising success. It made almost $600 million worldwide, which made it one of the most successful movies of the year. This success was not just proof that the cinematic universe could be something big, but it was also proof that betting on Downey was a good move.
Robert Downey Jr. is Iron Man
In short, the MCU just took off from there. It wasn't a meteoric rise, but it slowly and steadily grew with every movie. The $600 million that the very first 'Iron Man' movie made eventually became a record-breaking $2.8 billion with "Avengers: Endgame."
Along the way, Downey became more and more important to the franchise, and as a result, he earned a lot of money working with Marvel. That money has been used for some good, though. For example, Tony Stark is a rich celebrity who trusts science and wants to save the world, Downey is also a rich celebrity who trusts science and wants to save the world.
That's why, in part thanks to Audi sponsoring the Marvel movies, he's has an all-electric Audi E-Tron GT that is similar to the car that Tony Stark drove in the movies. Another Audi that he has, according to Hot Cars, is an Audi R8 Spyder. This Audi has one of his custom license plates which says "STARK16." One of his other cars, an Acura NSX, also have a custom license plate with "STARK33" on it. That said, not all of his cars have this customization.