Robert Downey Jr.'s Staggering 'Avengers: Endgame' Payday Finally Confirmed
After playing Iron Man for over a decade, Robert Downey Jr. left the Marvel Cinematic Universe on a high note in Avengers: Endgame. Downey was one of Marvel's leading faces in the first three phases of the MCU, and the actor walked away from Disney with a very large fortune. With Endgame making billions at the box office, Downey's payday from the record-breaking film has finally been confirmed.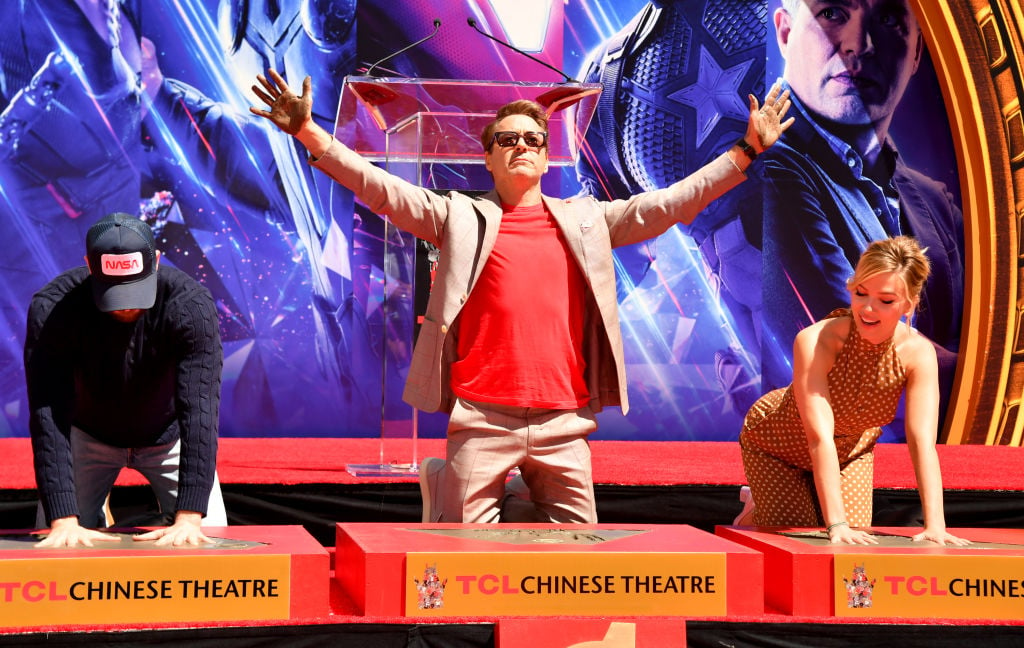 How much did Disney make on 'Avengers: Endgame'?
Endgame shattered records in its opening weekend and went on to beat James Cameron's Avatar as the highest-grossing film in the history of cinema (not adjusting for inflation). When the movie left theaters, it had made a staggering $2.797 billion at the box office, topping Avatar's previous record of $2.790.
When it comes to profits, We Got This Covered reports that Disney earned close to one billion dollars. The studio earned $890 million in profits, with the total including adjustments for cast salaries, production, and promotional expenses.
For comparison, Joker was highly profitable for DC after raking in $1 billion in theaters against a budget of between $55 and $70 million. But the Todd Phillips directed movie fell behind two other Disney films in total profits — The Lion King and Frozen 2 — making it the fourth highest-earner in 2019.
The success of Endgame all but ensures that Marvel will move forward with another Avengers movie. The studio has yet to reveal when that project will get underway, though it looks like fans will have to wait beyond Phase 4 for the next big crossover.
How much did Robert Downey Jr. make from 'Endgame'?
As far as Downey's salary is concerned, the actor earned more than any of his co-stars. According to Comic Book Movie, Disney paid Downey $20 million to star in the film, plus a percentage of the profits. With Endgame making $890 million, Downey made an additional $55 million.
In total, Robert Downey Jr. walked away with $75 million, a significant boost in his salary since the first Iron Man movie. Back in 2008, Downey agreed to a $500,000 salary to portray Tony Stark in the film. Terrance Howard, who played War Machine, was the highest-paid cast member in that project.
Although Downey's time in the MCU will come to an end in Black Widow, there has been plenty of talk about him reprising the role in the current timeline. Downey has been adamant about retiring from the MCU, but making that kind of money could convince him otherwise.
It is unclear how much Robert Downey Jr. will appear in Black Widow but his involvement is expected to be minimal. The movie is set between the events in Captain America: Civil War and Avengers: Infinity War, which explains why we'll see Tony in action once more time.
Marvel almost said no to Downey
While Downey's involvement in the MCU has been highly profitable, there was a time when Marvel president Kevin Feige almost passed on Downey because the move was very risky. According to Hindustan Times, Feige admitted in 2019 that casting Downey was either going to be a huge success or a "dumpster fire."
"Literally, the first decision I made and was allowed to make and allowed to try to pursue as president of Marvel Studios was casting Robert Downey Jr. and it felt fun to do that because we knew it'd either be great or the biggest dumpster fire ever," Feige shared. "There's very little wiggle room. It ended up being great and I've always said 'No RDJ, no MCU.'"
Robert Downey Jr. experienced several drug-related scandals in the early 2000s and many studios were hesitant to cast him for major projects. Marvel took a big risk bringing Downey on board, especially considering how the studio had long-term plans for his character.
The casting, of course, was massively profitable for all the parties involved. Over the course of his career in the MCU, Downey has played Tony in 9 different movies. His upcoming appearance in Black Widow will mark his 10th appearance.
Marvel originally scheduled Black Widow to premiere in theaters in May, but due to the coronavirus pandemic, the studio pushed back the film to open in November. All of Marvel's future projects have also witnessed similar delays.
Robert Downey Jr. has not commented on the reports surrounding his salary or potential comeback to the Marvel Cinematic Universe.