Robert Downey Jr.'s Wife, Susan Downey, Had Been Hesitant to Date the 'Iron Man' Actor Because of His Job
Susan Downey wasn't so sure about getting involved with an actor when she met Robert Downey Jr. on the set of a movie in the early 2000s. Of course, she eventually did and that led to her and the Iron Man actor getting married in 2005. They've since welcomed children and now they run their own production company together. Ahead, learn why Susan had been apprehensive about going on a date with her now-husband. 
They met while filming 'Gothika'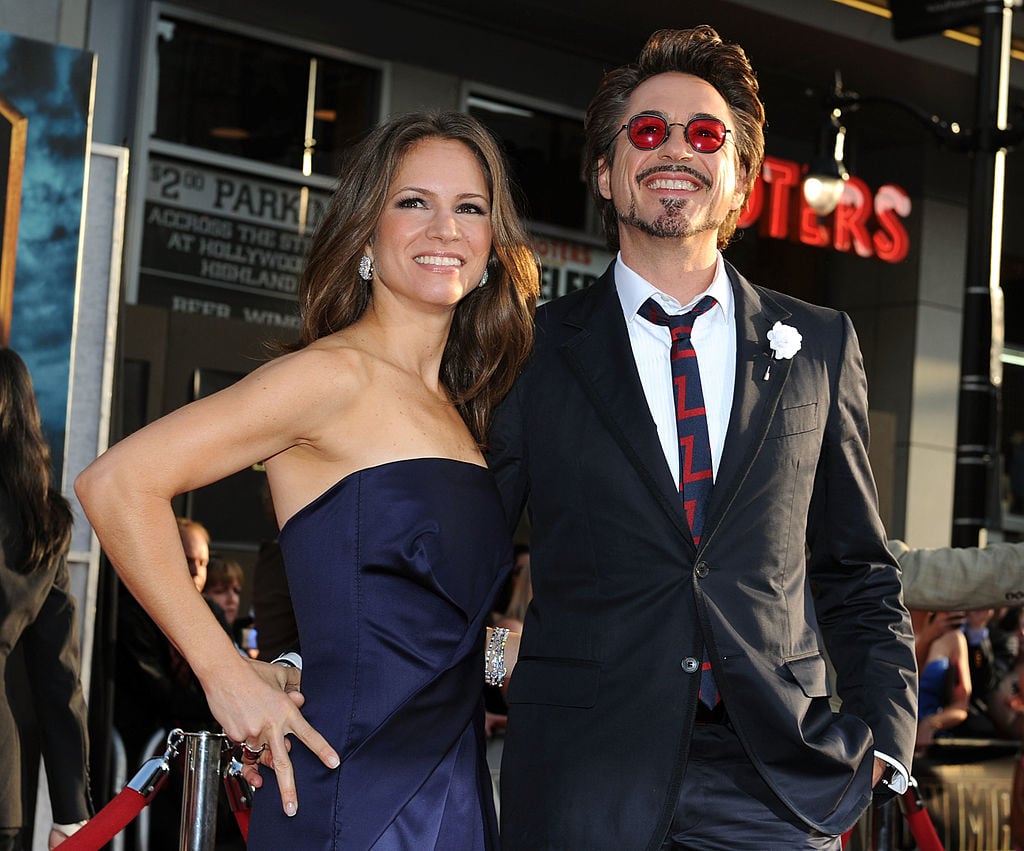 Susan and Downey Jr. met while filming Gothika, the 2004 thriller the Marvel actor starred in opposite Halle Berry. It had been an especially big deal for Susan because it marked her first big job as a solo producer. Her and Downey Jr. first met when they had lunch together with Berry and the film's director.
As Susan noted in a 2014 interview with The Hollywood Reporter, her initial impression of Downey Jr. had been that he'd been "interesting but weird." She recalled him bringing oatmeal to eat at lunch while "everybody else ordered Japanese." 
Susan Downey didn't want to date an actor
According to TheThings.com, Susan shared her hesitations about dating Downey Jr. during an appearance on The Oprah Winfrey Show. "He's an actor; I have a real job," she said. Eventually, Susan of course went on a date with the Iron Man actor and now they've been married for 15 years. 
Another problem that would surface a little later in their relationship had been Downey Jr.'s drug addiction. It hadn't been an issue until Susan met what the actor calls his Darth Vader side. She touched on the ultimatum she gave him during a 2009 interview with Harper's Bazaar after filming on Gothika had ended. 
"I did meet Darth Vader, for like a minute," Susan said, "right after the movie wrapped, and I said immediately, 'This isn't gonna work.' I made it clear that to stay with me, nothing could happen." 
Shortly after that around July 2003, Downey Jr. tossed whatever drugs he had left in the ocean. 
Robert Downey Jr. helped Susan Downey see new possibilities in her life
Susan admitted her life looked a lot different before her relationship with Downey Jr. began. She'd been all about her career and hadn't given much thought to other things she wanted in life. 
"I was very focused, driven, rigid, work-oriented," she said before adding, "I didn't care about having a family or making a home. I didn't think about kids. It's not that I didn't want those things, I just didn't think about them."
But when Susan met the actor, her entire outlook changed and she saw new possibilities for herself. 
"And then I had someone who came in as a tornado, this creative, beautiful ball of insane energy and passion. And it completely opened me up," she said. 
Today, they have a family of their own. They have two children together; Avri Roel, 5, and Exton Elias, 8. Downey Jr. also has a son with his ex-wife Deborah Falconer, 26-year-old Indio Falconer Downey.