Robert Downey Jr. Sneaked Snacks In 'Avengers: Endgame' So Often They Made it On Screen
Robert Downey Jr. knows how to multitask.

He did a great job the record-breaking film, Avengers: Endgame, playing Tony Stark aka Iron Man. An "awards-caliber performance" is what the Russo brothers who directed the superhero movie called it.
Marvel fans even signed a petition to get the actor nominated for an Academy Award, but the 54-year-old made it clear during an interview with Howard Stern he turned down his own Oscar campaign. But that didn't stop Disney from submitting his name and those of others Avengers: Endgame cast members for Oscar consideration.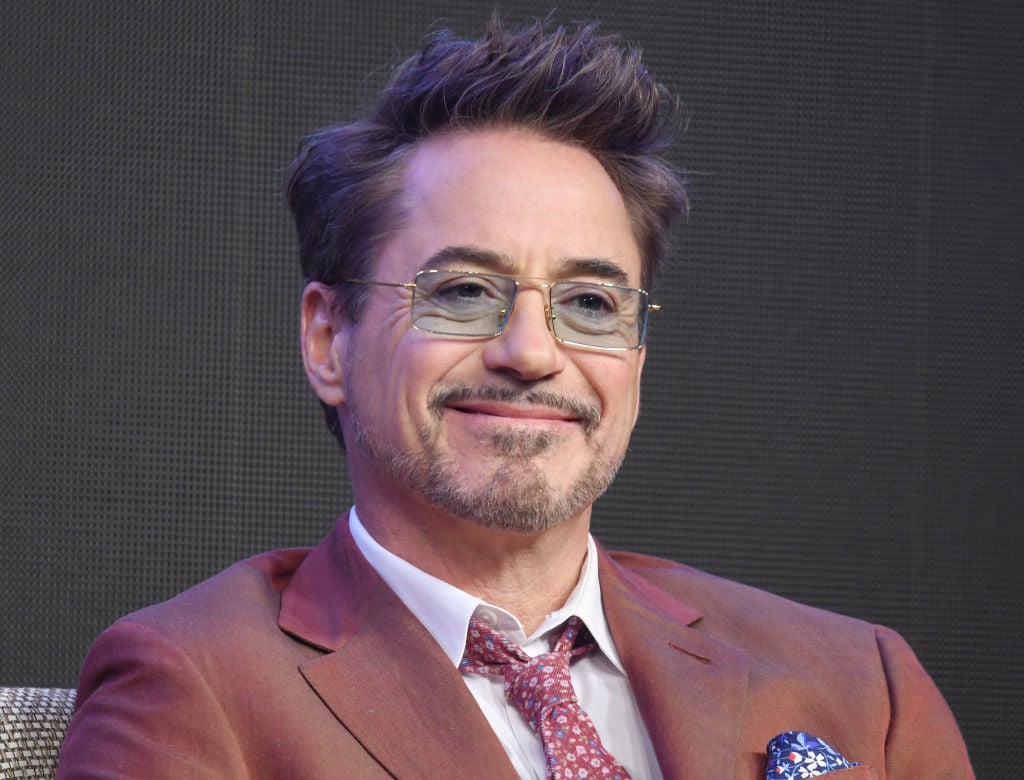 Coming from an actor who "will never say the same line twice" according to Joe Russo, we're impressed Downey Jr. brilliantly delivered his lines while managing to seamlessly work food into his scenes. That's right, food.
He improvised food scenes
A seasoned actor, Downey Jr. knows how hectic movie sets get with the long hours. It's not very easy to slip away to craft services to grab a bite to eat in between scenes. That's why the actor took it upon himself to shoot scenes with the addition of snacks because, hey, a guy's got to eat. And superheroes of all people need to keep their energy up so they can save the world. Or in Downey Jr. and Iron Man's case, save the day with a snap.
Oftentimes Downey Jr. would bring out food without forewarning meaning many of his scenes with snacks were improvised, according to Cinema Blend. At one point in Avengers: Endgame, Tony Stark had food which he offered to everyone. That wasn't written in the script, the actor improvised the line because clearly at that moment during filming, he experienced a snack attack and needed something to munch on.
He ate 5,000 calories a day to become Iron Man
To become Iron Man, Downey Jr. trained hard. Prior to suiting up as Iron Man, the actor worked for months to get in shape with trainer, Brad Bose.
Bose told Men's Journal in 2012 — at the time Downey Jr. had completed Iron Man (2008) and Iron Man 2 (2010) — that he worked with the actor primarily on strength training. All that time in the gym meant Downey Jr. had to consume a whopping 5,000 calories a day. To put that in perspective the recommended calorie intake for men is 2,000 – 3,000 calories, according to the Office of Disease Prevention and Health Promotion.
At the end of the actor's training with Bose, he had gained 25 pounds of muscle. We're guessing that Downey Jr. picked up the habit of snacking during scenes early on in the MCU as a way to maintain his toned superhero physique.
No matter what his reasons for snacking — does anyone really need a reason to snack? — we'll never watch Tony Stark's scenes where he's eating the same way ever again. We'll always wonder how Downey Jr. sneaked food while shooting. For starters, where did he put in? In the pockets of Stark's jeans? We'll continue pondering while we watch Avengers: Endgame on Disney+.