Robert Downey Jr. Teases His Return to the MCU, but 'Avengers: Endgame' Director Says It Needs to Be 'Earned'
Robert Downey Jr. bid farewell to the Marvel Cinematic Universe in Avengers: Endgame, but his time in the MCU is not over yet. Downey is reportedly set to reprise his role in the upcoming movie, Black Widow, before hanging up his Iron Man suit for good. While fans have speculated about the chance of Downey returning to the MCU, the actor recently teased that he could be back as Tony Stark. But Endgame director Anthony Russo says his return must be "earned."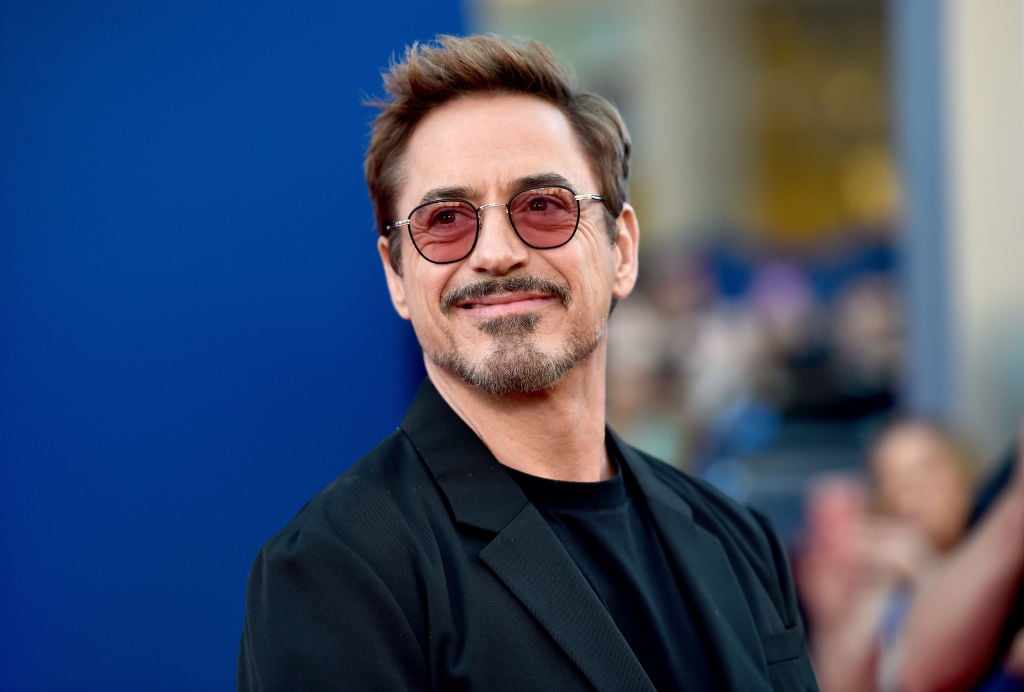 Robert Downey Jr. says goodbye to the Marvel Cinematic Universe
Downey was instrumental in the success of the MCU. The actor's 2008 movie, Iron Man, kicked things off for Marvel. And he went on to play Tony in nine other movies, including two more standalone projects and all four Avengers movies. 
But his time as Iron Man came to a fitting conclusion in Endgame when Tony gave his life to defeat Thanos (Josh Brolin). Fans could see Downey one more time in Black Widow — but only because that film is set before the events in Infinity War.
There is no debating that Tony died in Endgame. But with Marvel exploring the multiverse in a big way in Phase 4 of the MCU, there are plenty of ways to bring back Downey's character.
All of Downey's previous comments have pointed to him not returning to the MCU. But his recent chat with Endgame directors Joe and Anthony Russo made it clear his exit might not be a permanent deal.
Will Robert Downey Jr. return as Iron Man?
The Russo brothers recently hosted a live watch party for Avengers: Endgame to help fans cope with the coronavirus (COVID-19) pandemic. The directors fielded a bunch of questions from fans, and Downey enjoyed a surprise appearance during the event.
At one point during the interview, Joe Russo commented about how they should "do this again someday," which prompted this response from Downey.
"The people will move us toward what they want," he said.
Downey's comment is not confirmation that he is going to return as Iron Man, but it definitely sounds like he is willing to consider it. Given how fans have reacted to his departure, it is safe to say that most people would be on board with him returning in some capacity.
After all, if the actor were not willing to reprise the role, then he would have probably shrugged off the comment in a polite way. Then again, Anthony Russo's comment during a recent podcast has cast some doubt on whether Marvel wants to bring him back.
'Endgame' director opens up about Downey's return
According to We Got This Covered, Anthony Russo opened up about bringing Downey back during the podcast, ReelBlend. In the interview, he revealed that the only way they would resurrect Iron Man is if they had a good reason to do so.
"We've always said this, and we've believed this. Stakes have to be real," he said. "If they are not real, then you know… the audience's emotional investment in those moments, with those characters, and the narrative is contingent upon them feeling like there's something to be lost."
The Endgame director has a good point. If they suddenly brought back Iron Man without having a good excuse, then they run the risk of nullifying his sacrifice.
At the end of the day, Anthony Russo revealed that bringing Tony back is something that would have to be "earned." He also said they would never consider it unless the story was "a really compelling, innovative narrative event."
How much did Robert Downey Jr. make for 'Endgame'?
Creative issues aside, there is no doubt that Downey's involvement in the Marvel Cinematic Universe has netted Marvel a hefty sum. Endgame shattered box office records in 2019 and became the highest-grossing film of all time, earning nearly $2.8 billion.
Downey also enjoyed a lucrative payday for his part in Endgame. The actor signed a deal worth $25 million to appear in the film plus a portion of the movie's earnings. In total, Downey walked away with $75 million.
It is unclear whether Downey would demand this type of money in the event that he returned to the MCU. But it is certainly a far cry from the $500,000 he made from Iron Man.