Robert Kardashian Wouldn't Stop Calling Kris Jenner, But She Never Found It Creepy
Before Keeping Up With The Kardashians was even dreamed of, Kris Jenner's first marriage, to celebrity attorney Robert Kardashian, ended in a dramatic and acrimonious divorce.
But when they first met, Kardashian seemed sure that Jenner was the one for him. He pursued her relentlessly, in a way that some might have considered a little overwhelming. Even though she was dating someone else, Kardashian called her multiple times a day.
But for Jenner, his intense attention was never unwelcome. She even admired his determination to win her over. 
How Kris Jenner and Robert Kardashian met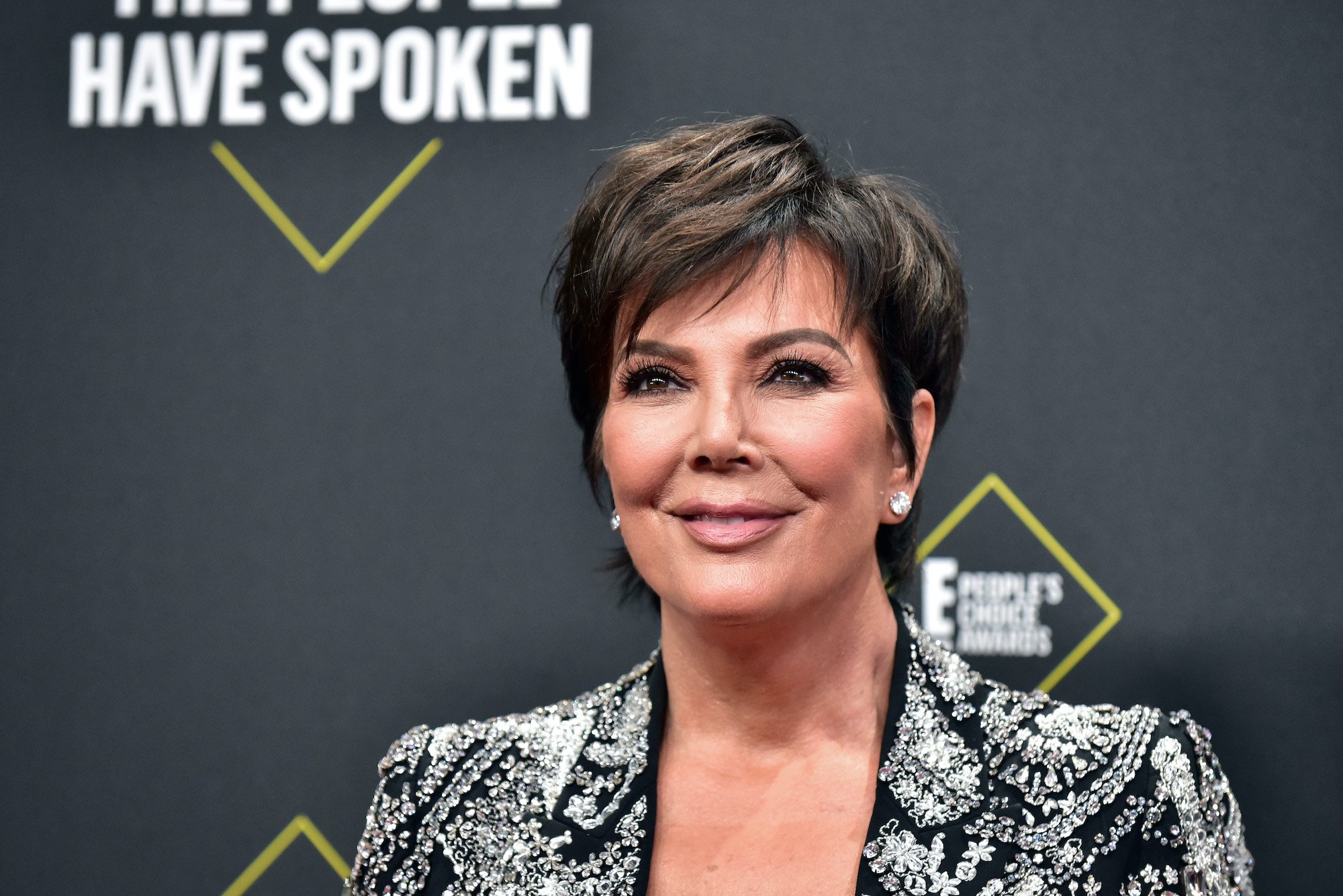 In 1978, Jenner was 18 years old and dating a golf pro named Cesar Sanudo. According to the podcast Even The Rich, one day Sanudo was out of town, and Jenner and a friend went to watch a race at the Del Mar Thoroughbred Club. While she was there, a handsome, well-dressed man approached her. It was Kardashian, and he quickly made it clear that he was interested in Jenner. 
Kardashian was almost 30, while Jenner was only 18 and already dating someone. So when he asked for her number, she turned him down, but he didn't go away that easily. He asked her again, later that day. She still refused. 
Not one to give up easily, Kardashian looked Jenner up in the phone book and called her at home to ask her out yet again. She still said no, but the pair started talking. Kardashian began calling her twice a day for the next six months.
Some people might find that much attention overwhelming, but Jenner was impressed. He shared the details of his life, and the more she heard, the more interesting she found him. 
Their relationship blossomed
According to Screen Rant, the two soon became romantically involved, even though she was still dating Sanudo. One day, the golf pro came back from being on tour and discovered Jenner and Kardashian together. Understandably upset, he ended the relationship. 
Unfortunately for Jenner, Kardashian also ended their relationship, feeling that she was too young for a serious commitment. He went on to date Priscilla Presley, but he couldn't seem to forget Jenner. When his new relationship ended, he reconnected with her. 
The couple married in 1978, and on their honeymoon, Jenner became pregnant with Kourtney Kardashian. Kim, Khloe, and Robert Kardashian Jr. soon followed. Within nine years of their wedding, they had four children under the age of ten. 
Kris Jenner's biggest regret
RELATED: How Kris Jenner's Robert Kardashian Split Allowed Her to 'Grow Up'
People reports that despite all they had built together, Jenner started to have a wandering eye.
"I married Robert when I was 22 years old and I got pregnant on my honeymoon — I had the happiest life you could've dreamt about," she said. "But when you're in something, sometimes people think the grass is always greener and that was like what I think I went through at some point."
In 1989, Jenner started having an affair with a soccer player named Todd Waterman. Kardashian discovered the affair when he hired private investigators to keep an eye on his wife. He quickly filed for divorce, and Jenner found herself in financial hardship.
She struggled to rebuild her life, and she married Caitlyn Jenner in 1991, the same year the divorce from Kardashian was final.   
Jenner said the affair was "nothing I'm proud of. When I look back on it now, probably one of my biggest regrets in my life is that that marriage fell apart."
Kardashian died in 2003, shortly after being diagnosed with esophageal cancer. Despite the animosity between the former spouses, Jenner still remembers their time together fondly. 
"I had a wonderful, beautiful life with Robert. He was just an amazing man."