Robert Pattinson Confirms He Is Self-Isolating With Suki Waterhouse While 'The Batman' Is Shut Down
Robert Pattinson was in the middle of filming his upcoming movie The Batman when the coronavirus pandemic halted production. The Twilight alum is still in London waiting for filming to resume, but he isn't waiting out the lockdown completely alone. Pattinson just confirmed that he is self-isolating with his girlfriend, Suki Waterhouse.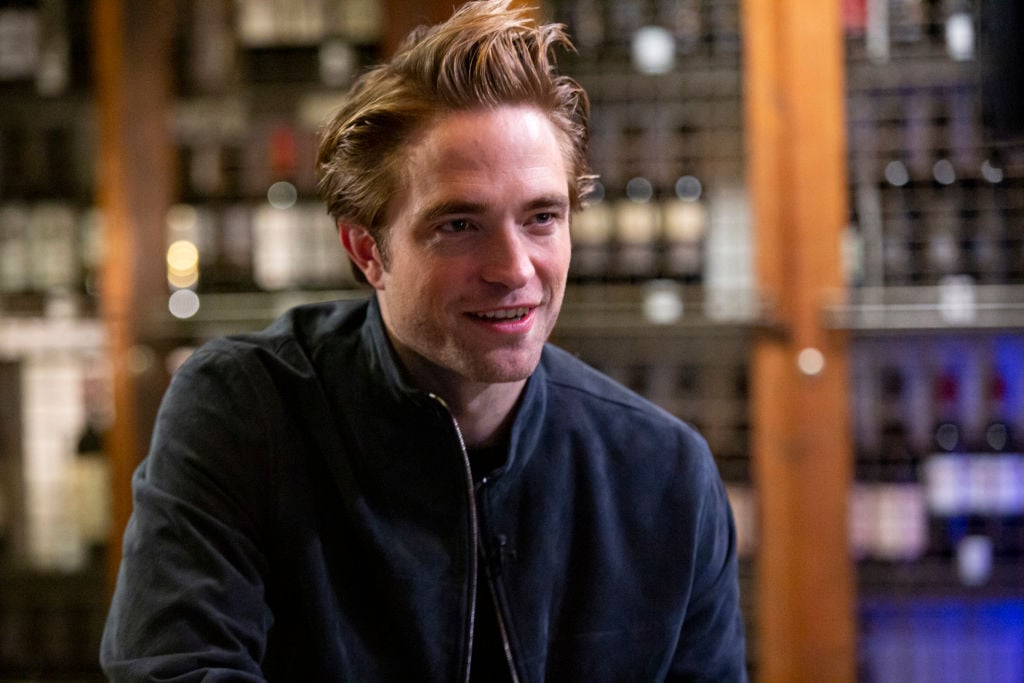 How is Robert Pattinson holding up?
Pattinson temporarily moved to London to film Matt Reeves' The Batman. The actor calls Los Angeles his home and left most of his personal belongings in California. Luckily, Reeves and his team provided Pattinson with an apartment in the city and a meal plan.
In an interview with GQ, Pattinson revealed that he is still living in his rented London apartment and is still receiving food from Reeves' team. He was also supposed to keep up his workouts, though his personal trainer only left him with one weight and a Bosu Ball.
RELATED: Robert Pattinson Talks 'The Batman' as Kristen Stewart Weighs in on His Future as the Caped Crusader
Although Pattinson is playing the caped crusader on the big screens, the actor admitted that he has not been working out amid the lockdown. While his co-star, Zoë Kravitz, has been staying active every day of the week, Pattinson said that he is "just barely doing anything."
The good news is that Pattinson is handling self-isolation very well. In the same interview, director Claire Denis, who worked with the actor in the film High Life, revealed that she recently checked in and asked how he is doing.
"I asked him if it's not too terrible to be in confinement. And he said, 'Oh no, Claire. I can stand it.' It's so great to be able to say that," Denis stated.
The former 'Twilight' star opens up about how he is adjusting to life
Reeves scheduled The Batman to premiere next summer but he has pushed that back to the fall of 2021 due to the pandemic. The film is Pattinson's first big blockbuster in years, though the actor does have a few more projects in the works.
His movie with Christopher Nolan, Tenet, was set to hit theaters in July. He also has a Netflix project, The Devil All the Time, that is supposed to stream this fall. Given the circumstances, there is no telling if either of those movies will stay on schedule.
With his future projects in limbo, Pattinson revealed that he has been doing well in self-isolation. The issue for him, however, is adjusting to the new normal outside of his London apartment.
"I went for a run around the park today," Pattinson shared. "I'm so terrified of being, like, arrested. You're allowed to run around here. But the terror I feel from it is quite extreme."
Fortunately, Pattinson is not facing the crisis alone and has his girlfriend to keep him company.
Robert Pattinson confirms he is self-isolating with Suki Waterhouse
Pattinson's romance with Waterhouse made headlines back in 2018. The relationship was Pattinson's first since he broke things off with FKA twigs in 2017.
Waterhouse, meanwhile, was linked to Diego Luna shortly before she started dating Pattinson. The actors reportedly went into the romance not wanting a serious, but it quickly grew into a full-fledged relationship.
RELATED: Robert Pattinson Has a Shocking Back-Up Plan If 'The Batman' Bombs
Over the past two years, Pattinson and Waterhouse have made several public appearances together and have not been shy about packing on the PDA.
In his interview with GQ, Pattinson confirmed that he is living with Waterhouse in his London apartment. The actor did not say much about their relationship, but it is safe to say that she is helping him deal with the current crisis.
How does Pattinson feel about playing Batman?
Apart from the delays in filming, Pattinson shared his thoughts on playing such an iconic character as Batman. The Twilight alum praised all of the actors who have played the part before him and revealed that he is excited to bring something new to the table.
"And then I was thinking, it's fun when more and more ground has been covered. Like, where is the gap? You've seen this sort of lighter version, you've seen a kind of jaded version, a kind of more animalistic version. And the puzzle of it becomes quite satisfying, to think: Where's my opening? And also, do I have anything inside me which would work if I could do it? And then also, it's a legacy part, right? I like that," Pattinson stated.
Pattinson acknowledged that there is a lot of anticipation building for The Batman, which he says "energizes" him. This is a big change from his Twilight days when Pattinson says sometimes all he felt was "fear and uncertainty."
Fans can watch Robert Pattinson in action when The Batman hits theaters in October of 2021.