Robert Pattinson Explains Why He 'Liked Saying Sort of Provocative Things': 'I Thought It Was Funny'
There's a long history of celebrities making controversial statements. Veering more toward strange comments rather than controversial ones is Robert Pattinson. He's made some head-scratching remarks at various points during his acting career and in a new interview the actor is opening up about the "sort of provocative things" he's said and why he made them.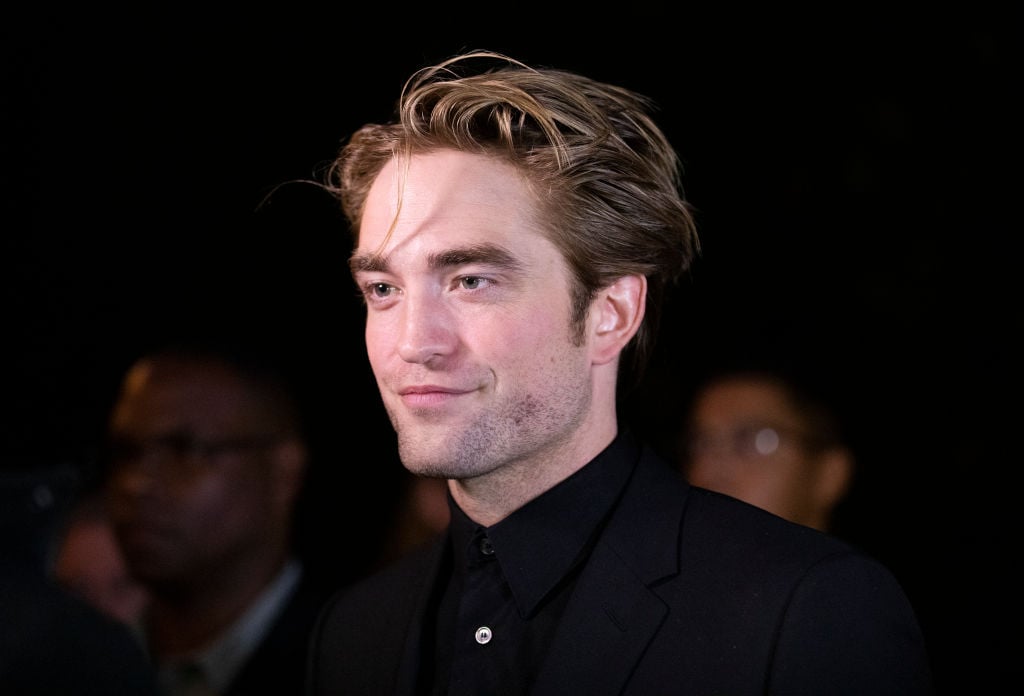 Pattinson who stars in the upcoming Christopher Nolan thriller, Tenet, took self-portraits for the cover of GQ's June/June 2020 issue from where he's holed up in London, England, staying with his girlfriend, model Suki Waterhouse. He also spoke with the publication in an interview released on May 12, 2020. It covered Pattinson's time in isolation and his latest projects. But over the course of the conversation, the actor explained shed some light on the weird things he's said during interviews. 
Robert Pattinson's weird comments in interviews
Sure, Pattinson has definitely done odd things for movie roles but he's also done odd things outside of his job as an actor. Google "Robert Pattinson weird comments" and it's clear the actor who had his first major role in Harry Potter and the Goblet of Fire has been the source of more than a few weird sound bites. 
Back in 2011 while promoting Water for Elephants, a film about a man (Pattinson) who actually ran away with the circus, the actor told a story about how during his first time at the circus, a clown died. Said interview happened on Today with Matt Lauer and when a reporter later asked Pattinson about his experience during the Water for Elephants press tour, the actor revealed he made the entire story up, according to The Hollywood Life.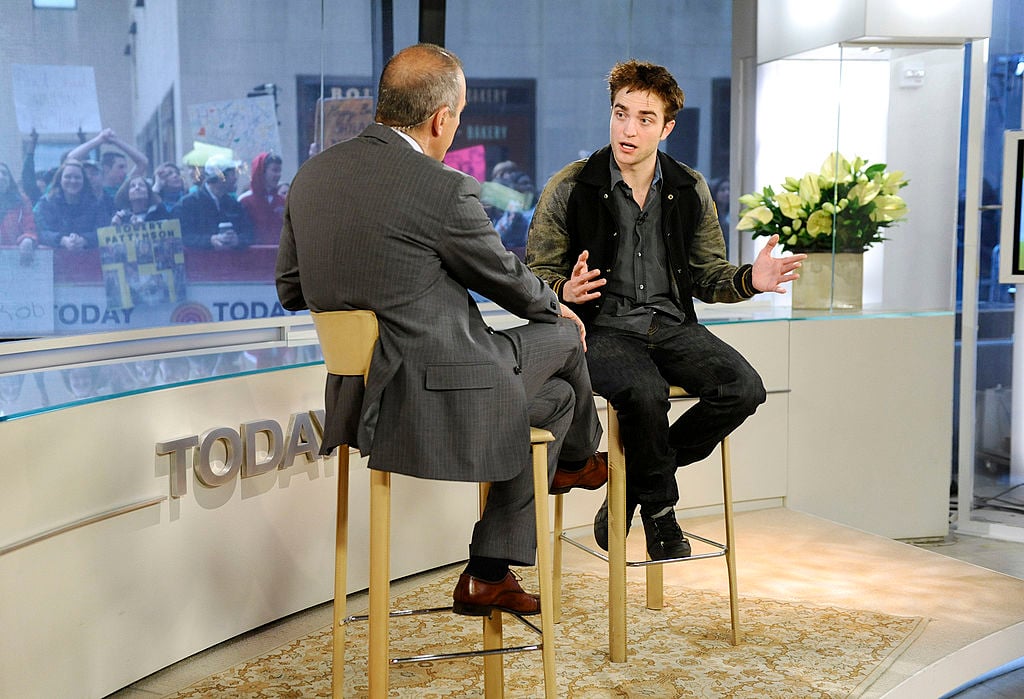 But that isn't the only weird thing that's gone down in one of his interviews. According to PopSugar Celebrity, he once made a comment about his "extraordinarily heavy saliva" and on another occasion, he mentioned he "could probably live in trash quite easily" in the event of an apocalypse.
He makes 'provocative' comments because he doesn't feel comfortable giving 'earnest' interviews
During his conversation with GQ, Pattinson explained the reason behind his years of weird comments in interviews. He told the publication at the outset of an interview he'd have every intention to say outlandish things because he thought they were silly. "I liked saying sort of provocative things 'cause I thought it was funny," Pattinson said. 
He continued, saying his attempt at humor was basically to keep from feeling uneasy during serious interviews. "I get very, very uncomfortable about doing sort of earnest things," Pattinson said.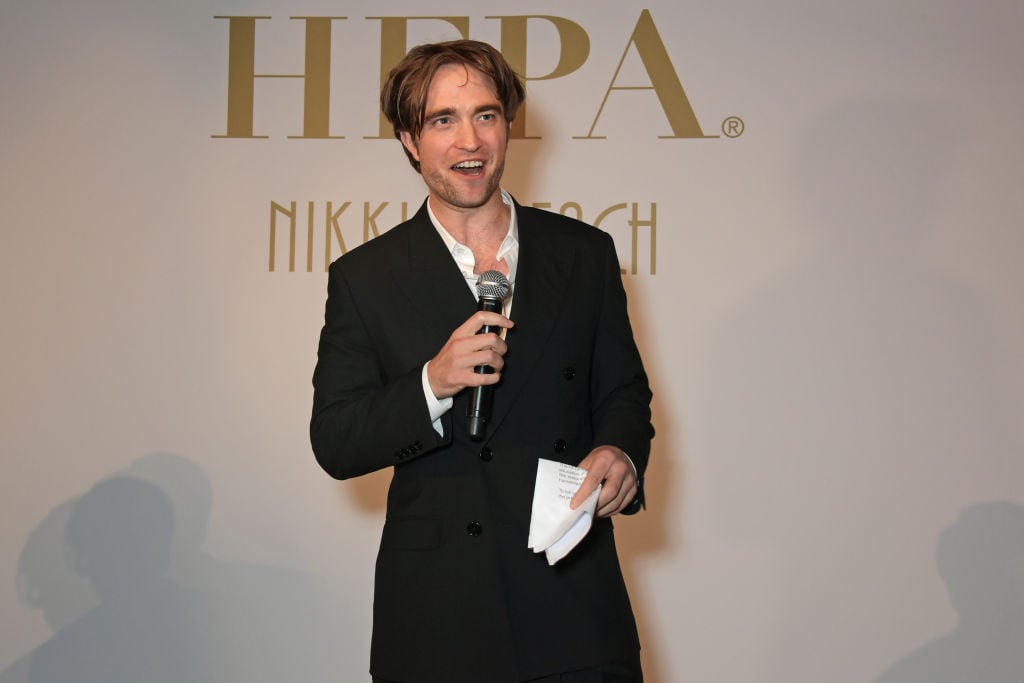 The actor also said he used to load up on caffeine by drinking lots of coffee then when they were over he'd "sleep for two days." 
Robert Pattinson is the next Batman
Pattinson will have to mentally prepare for an onslaught of interviews because he's playing the lead role in The Batman, directed by Matt Reeves. Ben Affleck had originally been set to play the DC superhero but he exited the film in favor of other projects. Shocked to land the role, Pattinson will likely have to take part in a major press tour when the time comes to promote The Batman. And as the lead actor in the major superhero movie, all eyes will be on him. 
We'll have to wait and see if Pattinson goes back to making what he called "provocative" comments or if he ventures into new territory and get more vulnerable in his responses.