Robert Pattinson Once Forced 'Fifty Shades of Grey' Author E.L James to Reveal Her Fantasies for Fun
Robert Pattinson once claimed his conversation with 'Fifty Shades of Grey' author E.L. James took an interesting turn when he asked her to describe her fantasies.
Many fans imagined Robert Pattinson in the role of Christian Grey in the hit film series Fifty Shades of Grey. The Batman actor never auditioned for the role, but he did share having a chance encounter with the books' author. Because he was drunk, Pattinson confided he took the conversation to very interesting places.
Robert Pattinson considered it weird that he inspired 'Fifty Shades of Grey'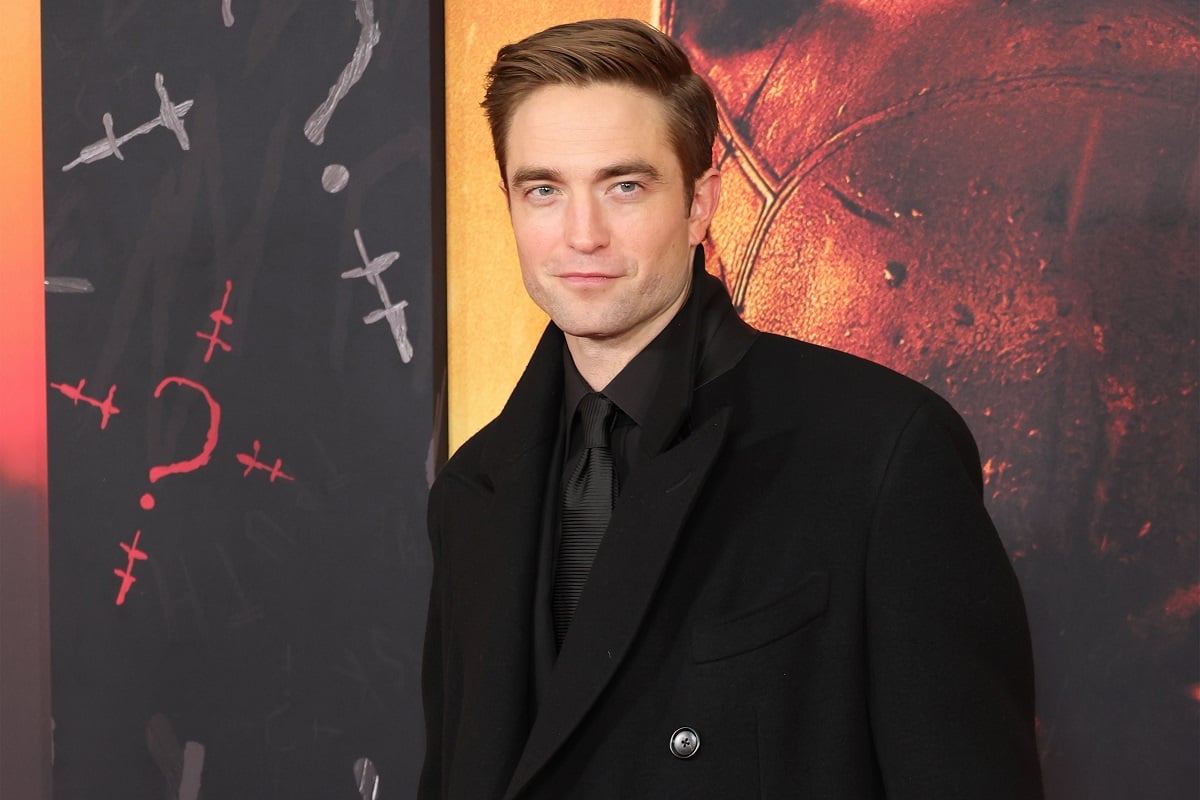 Pattinson is no stranger to starring in mega-blockbusters with loyal and dedicated fanbases. Twilight turned the star into a household name and earned him a rabid following that would later change his life.
In an interview with Reuters, it was hard not to notice certain similarities between Twilight and Fifty Shades of Grey. Especially since Christian Grey was partially based on Pattinson's Twilight performance, a concept that he found strange.
"It's kind of weird and also I've known Jamie for about 10 years," Pattinson said. "I haven't actually read the book but I think it must be very, very different. I don't see how it can work if it's not different. It's amazing; it's that fan base. There's some kind of profound connection that a bunch of people have to it and I've never figured out quite what it is."
Robert Pattinson once forced E.L. James to tell him all of her fantasies
It's unclear if Pattinson was ever officially in the running for Fifty Shades. Speaking to Independent, he reacted to the Fifty Shades author E.L. James remarking that he didn't fit the part.
"I think the author has written me out of it," he said. "I saw some interview earlier and she went: 'Oh, it could never be him.' And I'm like: 'Hey, I'm going to make you pay for that.'"
But the actor also claimed that he and James once met before the Fifty Shades franchise really took off. For Pattinson, it was a frightening encounter.
"I know the writer of the book, and before any of that happened, I had met her in Chateau Marmont," he told Mirror. "Her friend told me, 'That is E.L. James, she wrote Fifty Shades of Grey, and I was a little bit drunk and I literally kept forcing her to tell me every one of her fantasies and it was fun. I was absolutely terrified."
He also shared that he wouldn't have been able to do a franchise like Fifty Shades because of the rigorous exercise involved.
"I sometimes look at stuff and go, 'You have to work out too much. It is going to be exhausting'. I have tried. I don't understand how people do it at all. I will go to the gym sometimes. I will have one week on and three months off," he added.
Jamie Dornan once felt his 'Fifty Shades of Grey' experience was incomparable to Robert Pattinson and 'Twilight'
As most know, Jamie Dornan and Robert Pattinson consider themselves friends and even drinking buddies. But Dornan saw firsthand the impact Pattinson had on the star's career.
"I've been around Rob long enough to see what it's been like for him," he told Variety(via Independent). "I don't know if it's been a benefit to witness that. Whatever that is."
Dornan noted that he didn't believe his experience with Fifty Shades would've been similar to Pattinson's with Twilight.
"By the way, it's not the same thing. We're not the Twilight franchise. We're a different thing," he continued. "Whatever my situation is, it's going to be different from Rob's. They are incomparable."