Robert Pattinson Gave Fans a Peek at His Skincare Routine in Quarantine
In 34 years, Robert Pattinson has racked up starring roles in three blockbuster movie franchises. He played Cedric Diggory in Harry Potter and the Goblet of Fire, and of course, he was the male lead opposite Kristen Stewart in the Twilight series.
Now, Pattinson is going to be in a Batman movie. Like everything else, filming for The Batman was shut down thanks to the coronavirus pandemic. 
The release has been pushed back from Summer 2021 to October of next year. Not everything has stopped in its tracks, however. The pandemic didn't stop Pattinson from interviewing for a GQ cover remotely.
Since he couldn't get a photographer in to shoot the cover, he had to take his own pictures for the article. The pandemic is forcing a lot of people to show their true colors, including celebrities. Pattinson is no exception. 
Robert Pattinson does not exercise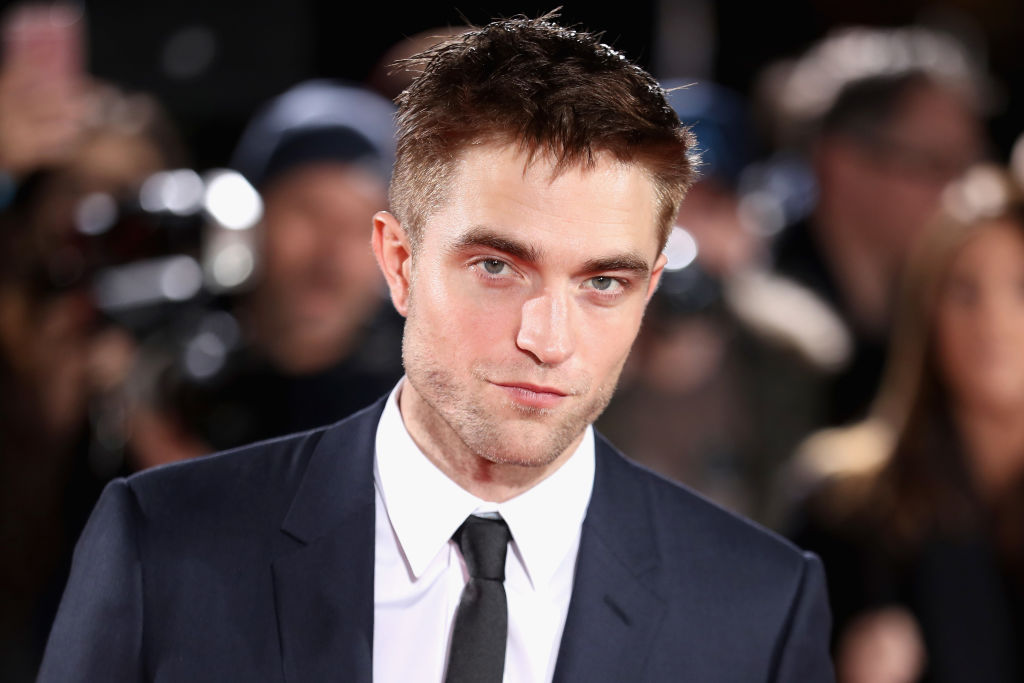 RELATED: Robert Pattinson Had an Absolutely Deranged Pasta Recipe, So Naturally People Had to Make It
Obviously, there is an expectation that Batman will be in good shape. Pattinson isn't known for having a sculpted body. It wasn't necessary when he was playing the sunlight-starved vampire in Twilight. According to Pattinson, "the one time they told me to take my shirt off, I think they told me to put it back on again." 
The Batman crew got Pattinson a trainer to try to buff him up a little. Now that everyone is self-isolating, he can't see the trainer in person. She left some equipment for Pattinson to use, but he's not into it. He doesn't think other actors should be going nuts with training routines either.
When actors work out all the time, they put pressure on other actors, and on regular people. Most average Joes can't afford to spend all of their time working out, so it's an impossible standard to meet.
The practice has become normalized, but according to Pattinson, maybe it shouldn't be. He says: "No one was doing this in the '70s. Even James Dean—he wasn't exactly ripped."
Robert Pattinson is serious about skincare 
Even though Pattinson isn't into exercising, he does take care of himself. Especially his skin. He believes in self-care, and although his flawless skin made him perfect for the role of Edward Cullen in Twilight, he landed that role at 21.
At 34, Pattinson is the first to admit that his skin needs a little more TLC than it did when he was younger. Now, he uses face masks.
For Pattinson, the masks are about more than just great skin. It's also a form of self-care. It turns out, masks aren't the only thing that Pattinson uses in his skincare routine. He revealed some of his other go-to products in a surprising way. 
Robert Pattinson revealed the inside of his medicine cabinet
In the photos he took for GQ, Pattinson revealed the inside of his medicine cabinet. It was in the background of one of his self-portraits, and there were quite a few skincare staples inside. 
The pictures themselves are gorgeous, especially considering Pattinson is not a professional photographer. He perfectly imitated GQ's classic style, while adding his own eclectic twist. They also give fans an idea of how Pattinson sees himself. Although he's got leading man looks, he fashioned himself as somewhat rough around the edges for the shoot.
Which is where the medicine cabinet comes in. Pattinson's face is reflected on the inside of his medicine cabinet. Things are not picture perfect in there either, which may have been an artistic element added by Pattinson. There are 11 products pictured, and the majority are for the skin.
There are masks, of course, specifically the iS Clinical Hydra-Intensive Cooling Mask. There were four other face products, Curel Intensive Moisture Facial Cream, Curel Moisture Facial Lotion, Simple Cleansing Facial Wipes, Simple Kind to Skin Replenishing Rich Moisturizer.
Pattinson's hair game is always on point, and it could be thanks to the TIGI Heat Protection Spray and Paul Mitchell Maverick Dry Paste he keeps in his cabinets. His other products included Westlab Relaxing Magnesium Flakes, a bottle of Nurofen (an over the counter anti-inflammatory), Colgate Toothpaste, and a Milk Holographic Stick.