Robert Pattinson on Why 'Harry Potter' Was 'Terrifying' and 'Intimidating'
Why was Robert Pattinson a bundle of nerves when he was portraying Cedric Diggory in 'Harry Potter and the Goblet of Fire'? The actor weighs in.
When many people think of Robert Pattinson, they think of Edward Cullen, the melancholy, vegetarian, vampire. However, The Batman star was a part of another major film franchise before the Twilight mania began. Back in 2005, Pattinson portrayed Cedric Diggory in Harry Potter and the Goblet of Fire. Being a part of the wizarding world gave the actor his very first brush with fame. He also earned a pretty penny from starring in the film.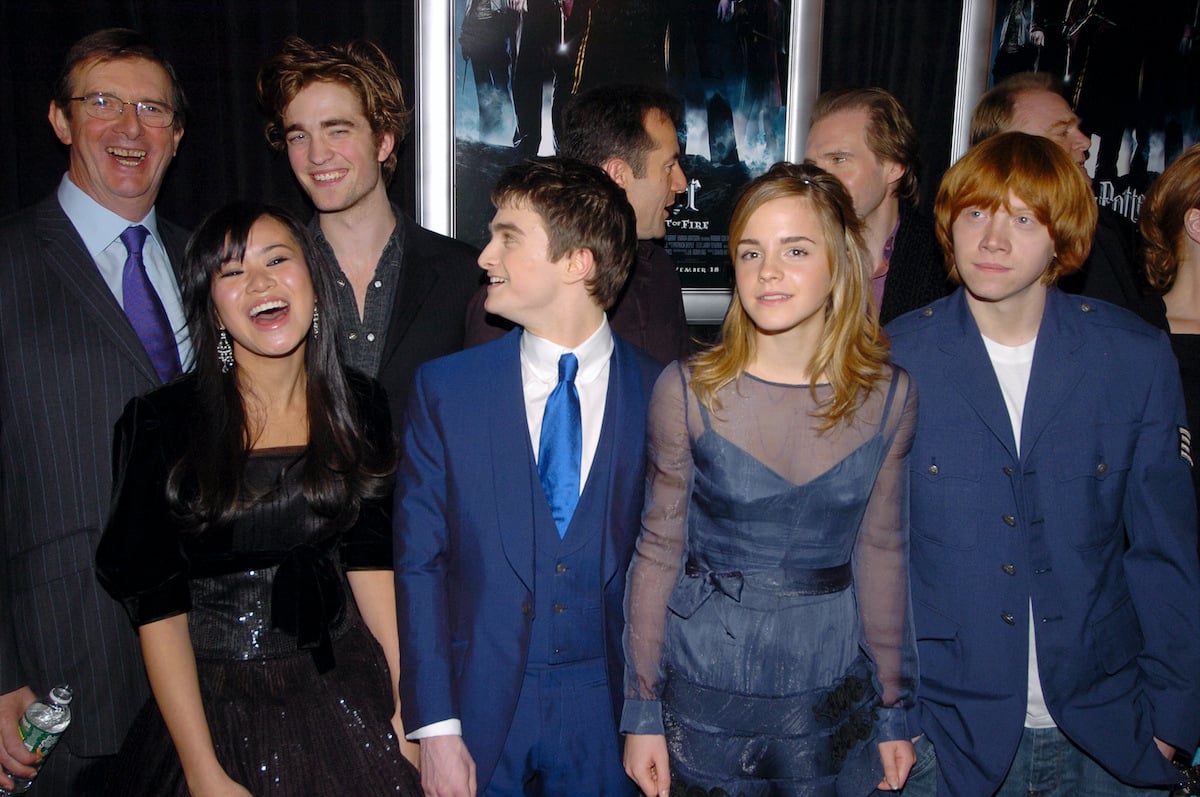 Joining the 'Harry Potter' cast was very intimidating for Robert Pattinson
Pattinson has made it clear that he enjoyed his time working on Harry Potter. In fact, he credits the film for making him sure that he wanted to pursue acting professionally. Of course, working on a film as big as Harry Potter and the Goblet of Fire had a steep learning curve. Having only worked on one film prior, The Lighthouse star wasn't used to such a massive budget and elaborate set design. Naturally, he had a fair amount of fear of getting things right.
"I'd sort of fallen into it," Pattinson explained to GQ about joining the Harry Potter cast. "I mean, it was so terrifying. I remember the first scene I ever shot was in the magical maze at the end, and I'd never done anything with special effects and stunts. And it was a big deal at the time. It felt very, very, intimidating."
'The Batman' star had a very physical preparation process for Cedric Diggory
To help combat his nerves, Pattinson tried to do some research. Since many of his scenes in Harry Potter were action-packed, he wanted to work on his physicality. Unfortunately, the advice he got from a book led to him embracing a rather intense preparation process. He admits to getting a bit violent with himself to prepare for many of his scenes.
"I think I'd read a book on method acting," Pattinson admitted. "The only thing I really got out of that was just beating yourself up before every single scene. That was basically my only concept of how to prepare for a scene. I was psyching myself up as if I was getting into a fight or something before these scenes, and just screaming into a pillow and fighting, punching myself, and kind of ripping my clothing and stuff. But I had all these prosthetic wounds on, and all of the prosthetics would melt off my face, and I'd have to have all of my makeup done again. But I had no concept of how to kind of get into a psyched-up physical state."
Pattinson wanted to act in small movies after 'Harry Potter' but he booked 'Twilight'
Ultimately, Pattinson knew he needed to find a less painful form of acting preparation. After he finished filming Harry Potter, he decided he was going to spend a few years really learning the craft of acting. He sought out small indie flicks that he didn't think would have mainstream success. But, fate dealt him a different hand and he wound up in Twilight.
"I specifically hadn't done anything which anyone would see since Harry Potter because I wanted to teach myself how to act," Pattison explained to Collider about being cast in Twilight. "I didn't want to be an idiot. This came kind of randomly and I didn't really know what it was when it first started. I was going to wait for another year. I wanted to do two or three more little things and then do something bigger and then this kind of happened and I was like, 'Well, OK.'"
Pattinson may have been intimidated on the set of Harry Potter, but ultimately, it helped prepare him for the enormity and mayhem of Twilight.