Robert Pattinson Is Highly Unaware of His Acting Talent
It's hard to believe that it's been over 10 years since Robert Pattinson first stole young girls' hearts in the Twilight series. And yet it has.
Over the past decade, fans have watched Pattinson morph from a Razzie nominated actor who's most notable awards were for his kissing scenes with his co-star to a respected Hollywood actor. So you'd think that someone slated to be the next Batman would be full of confidence and proud of all that he has achieved.
But as it turns out, that's not really the case. Pattinson's got his own opinions about his acting skills and they don't really fit in with the Hollywood norm.
It all began in a world of fantasy
While most people immediately identify Pattinson as the blood-sucking Edward Cullen. But long-time fans will remember the 33-year-old from another fantasy series.
Three years before the star appeared on screen as Bella Swan's love interest he was chumming it up as Harry Potter's quidditch teammate in the Harry Potter. Patterson appeared in Harry Potter and the Goblet of Fire before being killed by Peter Pettigrew in the Triwizard Tournament.
Patterson followed up his spot in Harry Potter with a few small roles but got his big break in 2008 when he was cast in the leading role of the Twilight saga. Patterson went on to play Edward Cullen until the final installment of the series in 2012. Twilight made Pattinson and co-star Kristen Stewart household names.
'Twilight' was only the beginning for Robert Pattinson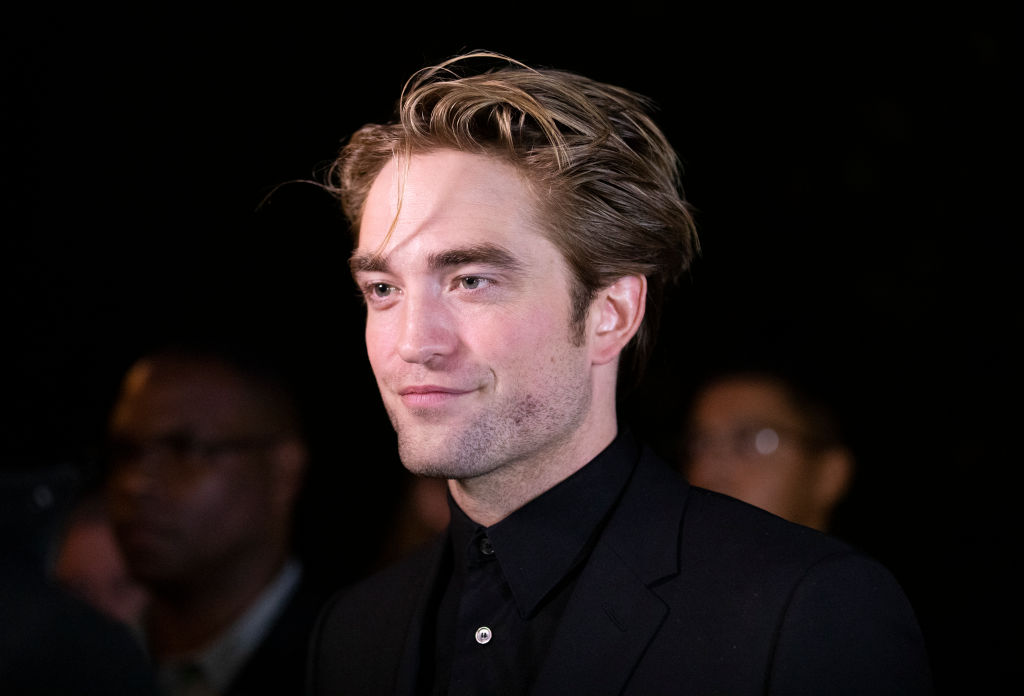 Who would have thought ten years ago that Pattinson would one day become Batman? Since Breaking Dawn Part 2 the actor has appeared alongside several big-name stars.
In 2015, Pattinson joined Nicole Kidman and James Franco in Queen of the Desert. Two years later it was The Lost City of Z opposite Sienna Miller, Charlie Hunnam, and Tom Holland. In 2019, Patterson starred with Johnny Depp in Waiting for the Barbarians.
But it appears the actor's biggest success may still be yet to come. Patterson has four movies in the works, including his highly-anticipated role as Batman.
The Batman movies have seen a number of actors rotate through the role in the past several years, but director Matt Reeves hopes things are different with Patterson. This appears to be part of the reason why the director hopes to make this Batman a standalone film.
Robert Pattinson is convinced of his acting skills
While some actors have no problem going on about their acting abilities, this does not appear to be the case with Pattinson. During a recent interview, the actor admitted his insecurities.
"I'm nervous on, like, every single movie," he says.
If you think this means he spends extra time in rehearsals, you'd be wrong. The actor joked that extra practice time is more of a curse than a help, saying: "If I show it in rehearsals, then it's doomed to failure immediately."
It's this internal self-doubt that has Patterson questioning his role as the new Batman. He says he has concerns about capturing the character and his fans turning on him.
But it's this "catastrophist" mindset that keeps the outside stuff from getting to him. Pattinson admits: "I'm always thinking that the worst-case scenario is actually going to happen. So when it does happen, I'm like: 'Gah! OK! I'm prepared!'"
The Batman is currently filming and is set to be released on June 25, 2021. Anticipation for the film will only continue to grow as the release date grows closer.
Does Robert Pattinson have what it takes to be Batman or will he get in his own head? For now, fans will have to wait to see how this one turns out.