Did Robert Pattinson and Megan Fox Ever Date?
Robert Pattinson and Megan Fox are undeniably popular entertainers, and there were once rumors that they dated. But did the Twilight actor ever have a romance with the Transformers star? Here's why some fans think they dated, and what Fox said about the rumors.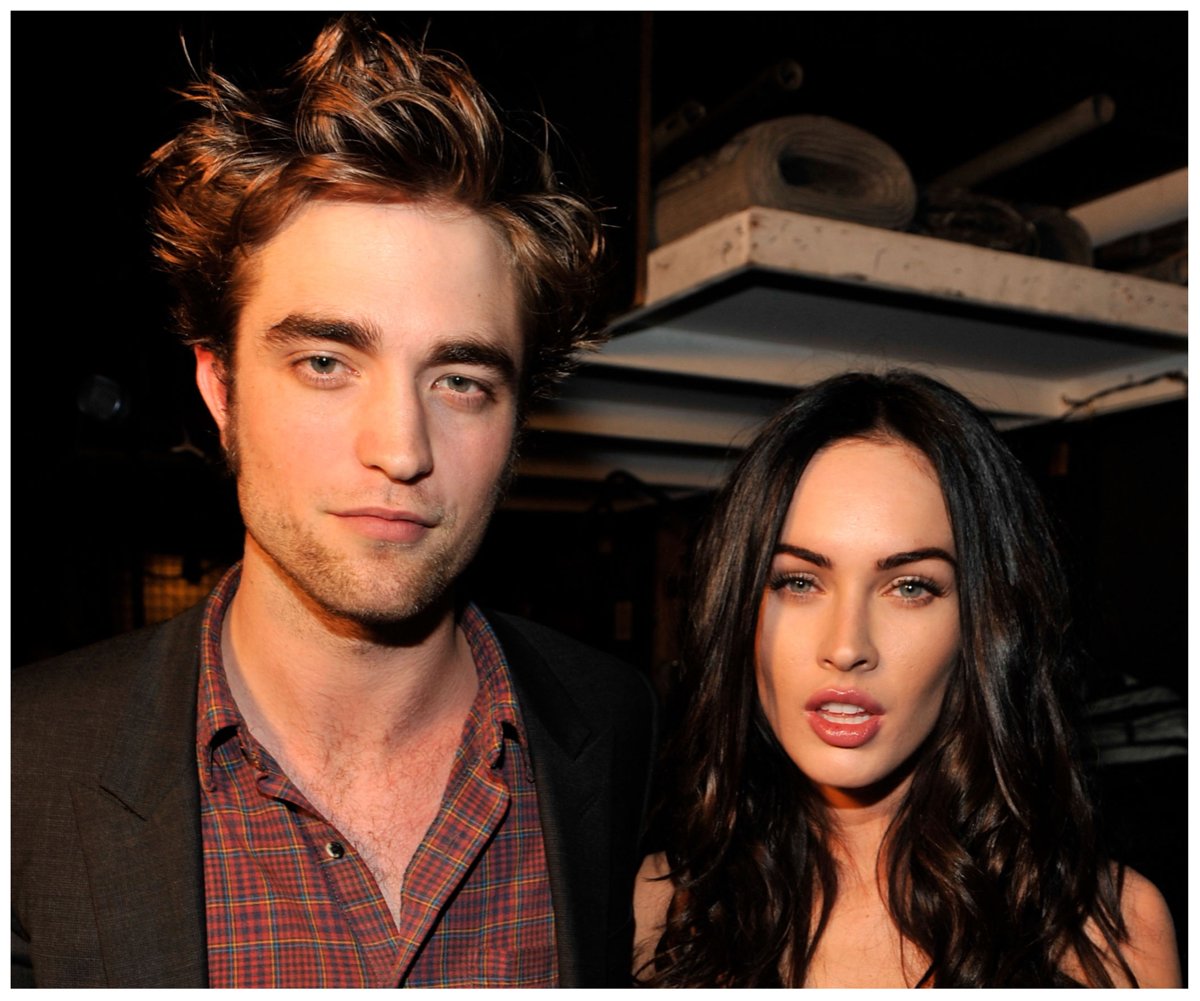 Megan Fox and Robert Pattinson sparked dating rumors at the 2009 Teen Choice Awards
In 2009, Robert Pattinson and Megan Fox accepted the Teen Choice Awards for "Choice Hotties." After comedian Dane Cook announced their names, a video shows Pattinson whispering something in Fox's ear and wrapping his arm around her as they walked on stage together. 
"I hope that I can be lucky enough in the future to be part of something that you like as much as you like Transformers," Fox said in her acceptance speech. "And I love you. And I'm going to shut up now so you can all look at Robert Pattinson."
During his turn with the microphone, Pattinson said, "I have to say the hottest hotties, the hottest teens are the Twilight fans."
Due to their chemistry at the awards ceremony, many fans wondered if the two "Choice Hotties" were dating. At the same time, Pattinson was rumored to be romantically involved with his Twilight co-star Kristen Stewart.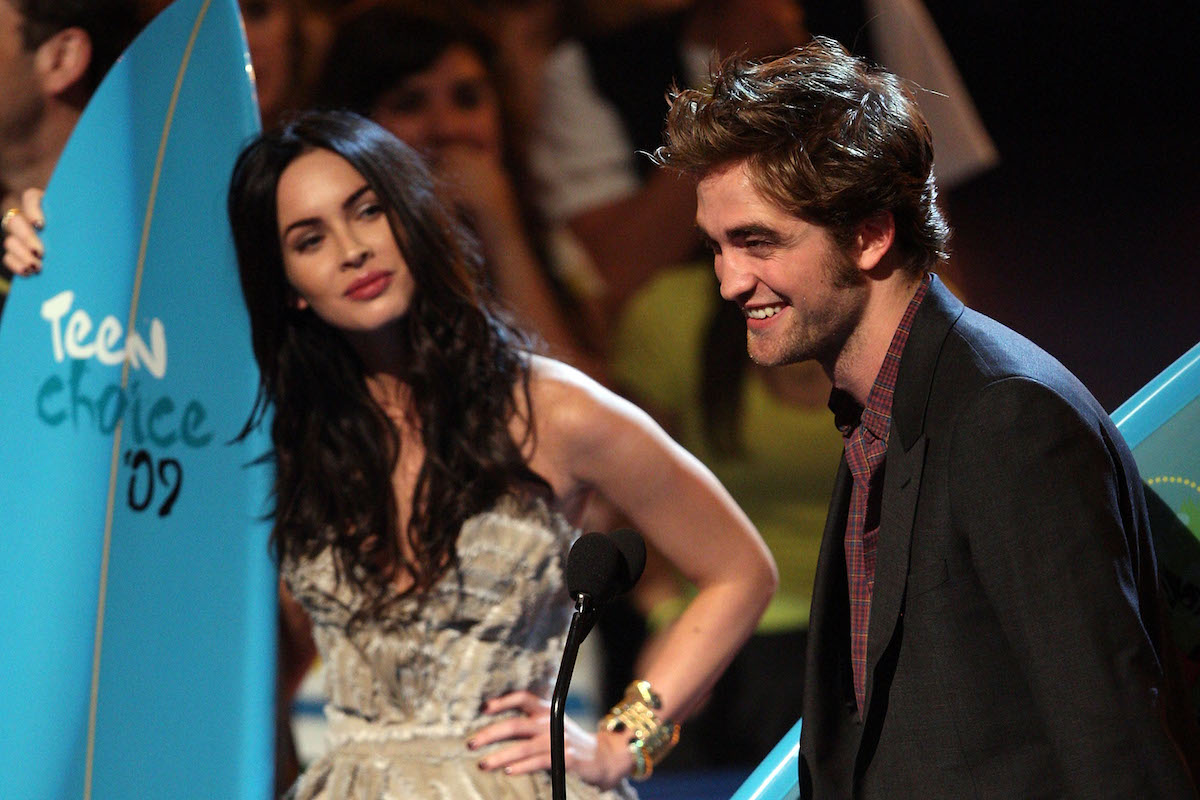 Megan Fox denied rumors that she was dating Robert Pattinson
Although Robert Pattinson and Megan Fox may have looked like a couple at the 2009 Teen Choice Awards, the Jennifer's Body star quickly dispelled the dating rumors.
"[Robert] and Zac [Efron] – they're just too pretty, with the big hair and the suits. And Rob is, what, 22? Zac is 21? That's a joke," Fox told Elle magazine (per MTV). "Boys in their 20s are a waste of time. They have nothing to offer conversationally. They're immature. I feel like I have a better shot with someone in his 30s."
But at the London premiere of Transformers: Revenge Of The Fallen, Fox repeated how "pretty" she found The Batman star. "He's outrageously attractive… He's like a very pretty man," Fox said of Pattinson (per Parade).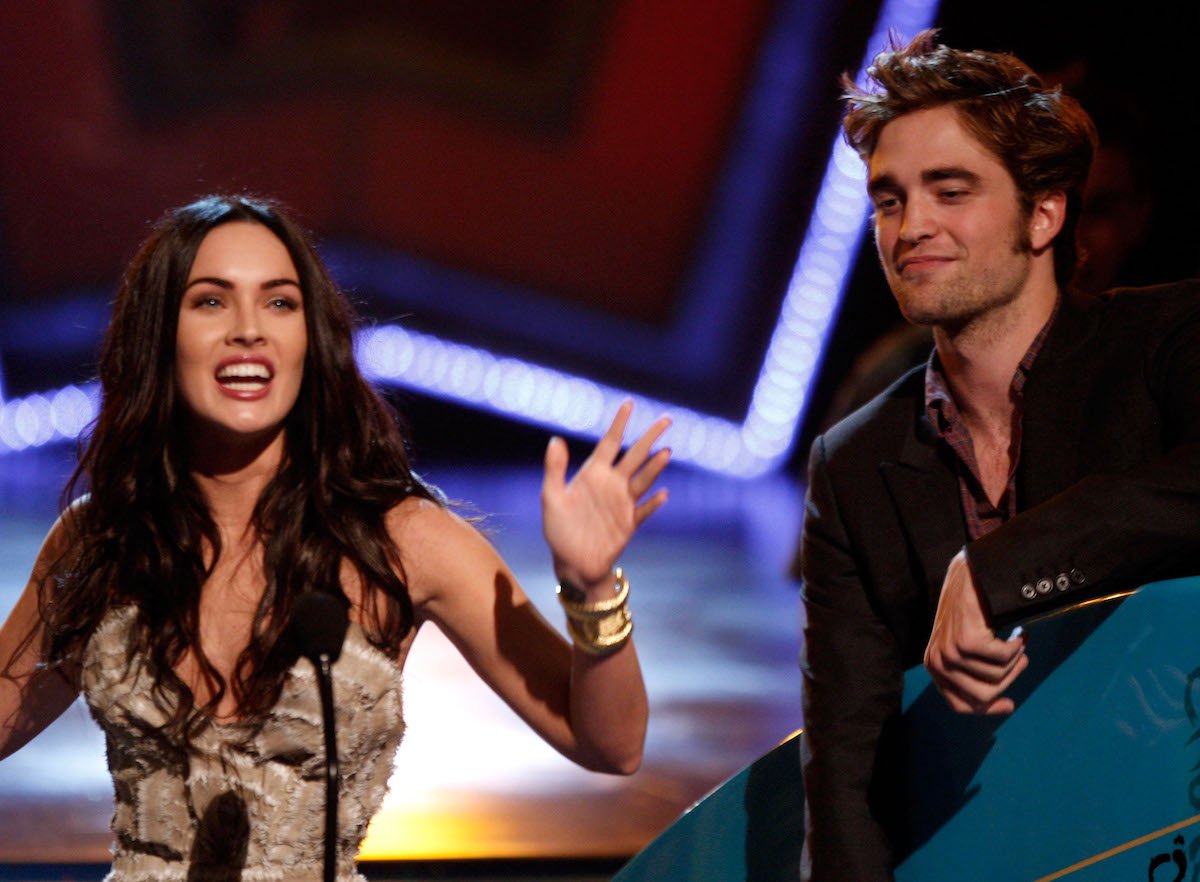 Fans wish the famous actors were a couple
Many fans wished Robert Pattinson and Megan Fox had actually dated. They sounded off in a Reddit thread discussing a photo of Robert Pattinson and Megan Fox together at the 2009 Teen Choice Awards.
"Oh they could have been a powerful couple," wrote one fan.
"In an alternate universe they are married," said one Reddit user, to which another replied, "It's what I need!"
"Mom and Dad," one fan commented, and another wrote, "If they had kids… the GENES!" And one Reddit user added, "Now they would have some chiselled [sic] jawed babies."