Robert Pattinson Obsession to Snag Batman Role Surprised His Agent—'I Thought You Only Wanted to Play Total Freaks'
Well, there's another Batman movie coming. And if it were any other movie franchise or character, fans might be throwing tomatoes. But, hey, it's Batman, and no matter who directs, who gets cast, or what the story entails, fans will continue to flock to this comic book tale like moths to a flame. This latest introduction, The Batman, will star Robert Pattinson.
Can this once vampire portraying Hollywood hunk pull off a dark and conflicted Bruce Wayne in The Batman? Fans might be shocked to see how this latest tale depicts the epic comic book story we all know so well. Taking the role certainly shocked Pattinson's agent, anyway, who was quoted as saying, "I thought you only wanted to play total freaks." 
Robert Pattinson's latest role
Pattinson may be a London native, but he grew up fascinated by the Batman and Bruce Wayne tales in the comics. GamesRadar shared interview details of Pattinson admitting he had "seen every single one" of the previous Batman movies in the theater. He admitted, too, that while "a lot of those movies were made," he felt none of them were "bad movies."
Now Pattinson has his chance to portray the Caped Crusader in his own way. And with director Matt Reeves, of War for the Planet of the Apes fame, at the helm, Pattinson has the opportunity to explore an even deeper, darker side of Bruce Wayne. It's another chapter in the long line of Bruce Waynes, but many are saying it's a far more complex rendition of Gotham's hero.
The Batman isn't intended to be a prequel or a regurgitated version of stories past. Instead, this latest installment will focus on Bruce Wayne's tragedy and explore how that tragedy will fuel him into embracing his vigilante path.
Robert Pattinson's agent was a little shocked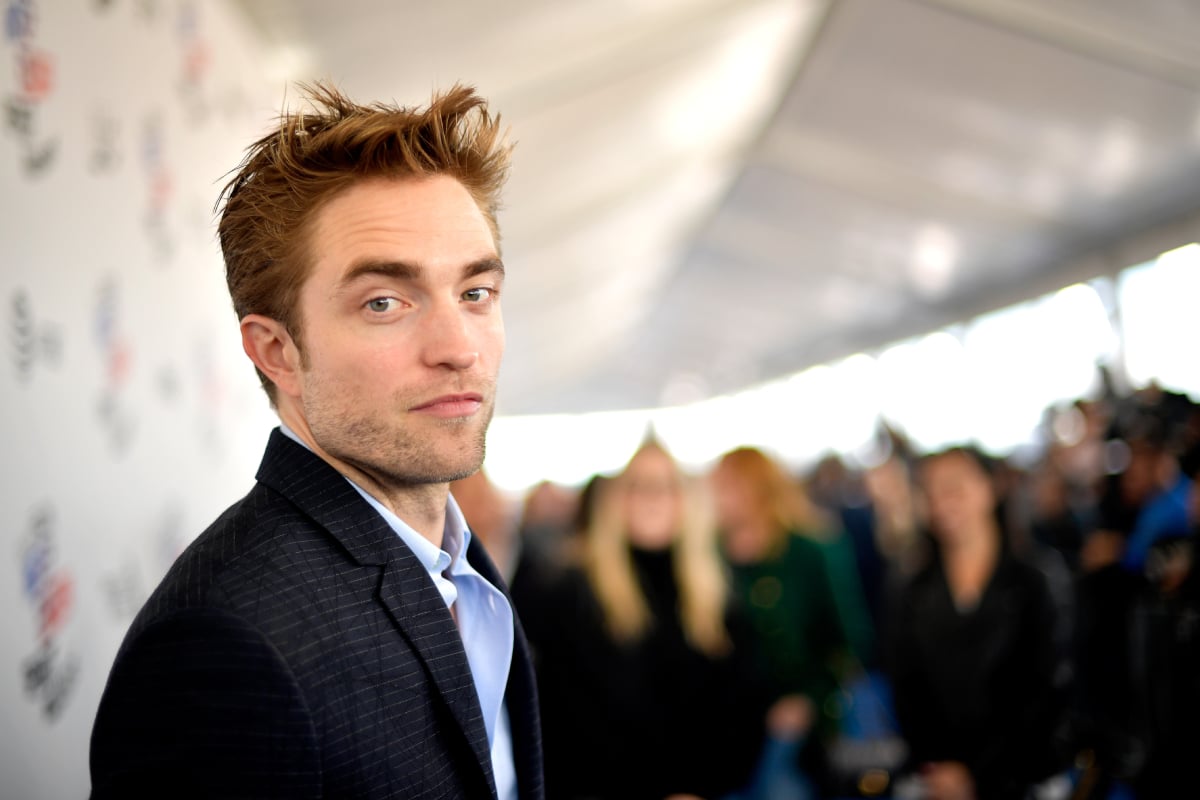 Insider shared other interview details with Pattinson about his upcoming role. As it turns out, he had been desperate to win the role after his audition process. Pattinson said, "I just kept obsessively checking," for the following year. Even his agents were thrown off by his attraction to this type of role. "I thought you only wanted to play total freaks," to which Pattinson replied, "he [Bruce Wayne] is a freak!"
Pattinson may be right. In this rendition of the Caped Crusader, the Bruce Wayne character copes with what Pattinson calls an "enormous trauma inside him." He goes on to say it's more like "really, really bad self-therapy." Some might say there's something a little freakish about a guy who becomes a bat hero as a self-help method.
Other roles that led Pattinson to Batman
The Batman will be the first franchise role for Pattinson since the Twilight series. Most of Pattinson's roles since the vampire saga have been in more indie roles, off-beat, and not so mainstream. Fans can explore some of his other work on IMBD. Other popular works include Good Time (2017) by the Safdie Brothers and The Lighthouse (2019) by Robert Eggers.
Playing Bruce Wayne is certainly a contrast to some of Pattinson's recent roles. He portrays Rev. Preston Teagardin in The Devil All the Time (2020.) And you'll recognize him as Neil in Tenet (2020.) He's also kept with his heartthrob status as the face of Christian Dior in an ad in 2020.
DC Comic fans can strap in for another ride with the Bat. The Batman, starring Robert Pattinson, will hit cinemas on March 4th. And with it, all the cool Bat-gadgets, a few new Bat-rides, and a dark, edgy thrill. Joining the cast is Zoe Kravitz, set to play Selina Kyle's Catwoman.