Robert Pattinson Had to Be Told to Stop Stealing 1 Particular Item From 'The Batman' Set
Robert Pattinson and Zoe Kravitz are busy doing press for The Batman ahead of its theatrical release. During their numerous interviews, the co-stars have revealed some interesting details about everything from their opinions of Final Fantasy 7 to things they stole from The Batman set. According to Pattinson, he actually got into trouble for stealing one strange item.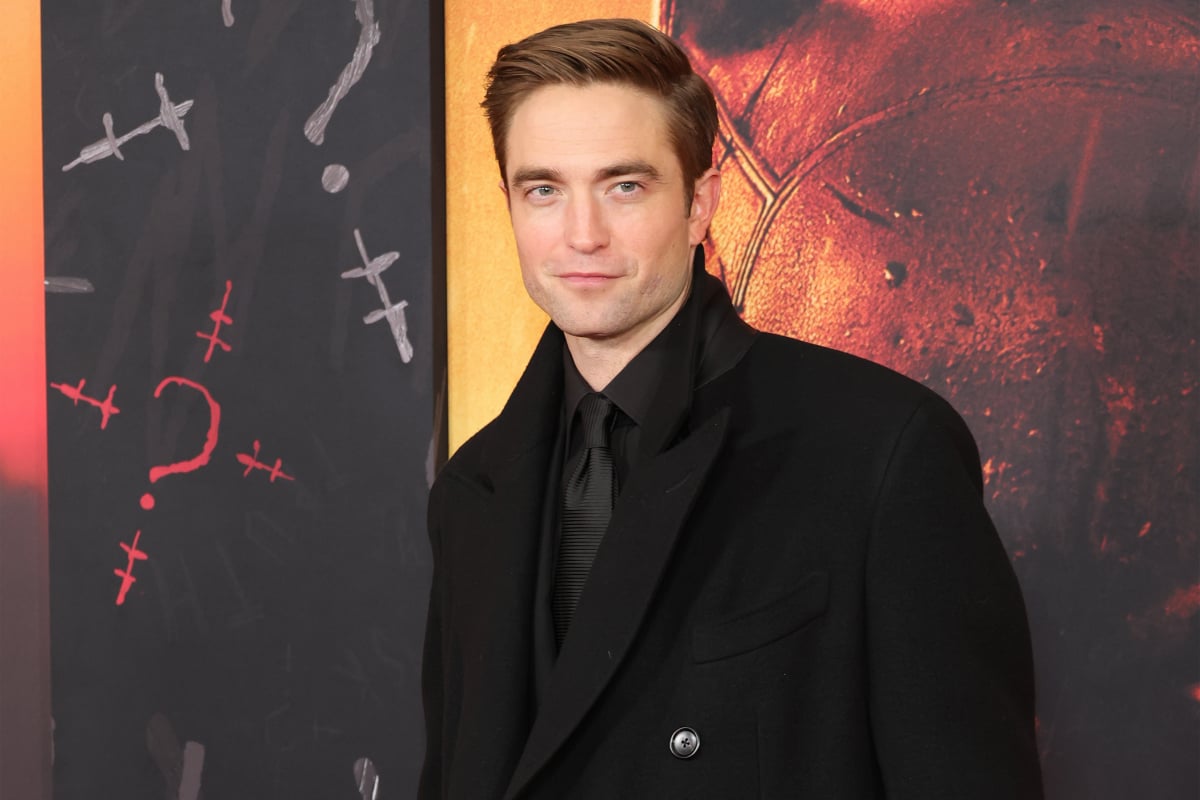 Zoe Kravitz admits to Robert Pattinson that she's never seen 'Twilight'
Nearly a decade after the last film in Christopher Nolan's Dark Knight trilogy hit theaters, the Caped Crusader is back on the big screen with Matt Reeves' The Batman. The film stars Pattinson as Bruce Wayne/Batman, Kravitz as Selena Kyle/Catwoman, Paul Dano as The Riddler, and Jeffrey Wright as Commissioner Gordon.
During a recent interview with People Magazine promoting the film, Kravitz told Pattinson that she had never watched the Twilight saga. And his response was pretty hilarious.
RELATED: Robert Pattinson Reveals How 'Twilight' Actually Helped Him Prepare for 'The Batman'
"I didn't watch Twilight. Not my thing," Kravitz confessed, to which Pattinson sarcastically replied, "Yeah, right. It's not even cool to be a hater anymore. That's so 2010."
"I don't hate it, I just didn't see it! I didn't participate in it," Kravitz replied, before realizing, "That's not true — I saw the first one, because my best friend Sky, she made me go. So I don't really remember it. Sorry."
Robert Pattinson had to be told to stop stealing socks from 'The Batman' set
During a virtual press conference to promote The Batman, the cast was asked if they had taken anything from the set. This led to Kravitz calling out Pattinson for stealing a strange item — "Rob took socks!" she said.
Pattinson then confessed to getting into trouble on The Batman set because he repeatedly stole socks from the production. "No, I do have a lot of them. They told me to stop stealing them," the actor admitted.
RELATED: 'The Batman': Ben Affleck Finally Opens Up About Being Replaced By Robert Pattinson
Kravitz explained to reporters that it was "easy to leave with socks on." But then she wondered if Pattinson was doing it accidentally or on purpose.
"No, it was intentional. It was kind of…after a while, it was a 156-day shoot and they're like 'how…you have 156 pairs of socks. Like, what on Earth are you doing with them?' Ya don't wanna know!" Pattinson said.
'The Batman' star gets emotional playing Final Fantasy 7
In another interview — this time with the French TV program Clique— Pattinson and Kravitz's conversation about The Batman took a sudden turn. Pattinson admitted that he gets emotional when playing video games. And, he confessed to crying during Aeris' death scene in Final Fantasy 7. When Kravitz got involved in the conversation — making it clear she wasn't judging her co-star — Pattinson explained the love triangle between Cloud, Aeris, and Tifa.
RELATED: Robert Pattinson Wants to Make It Very Clear — 'The Batman' Is 'Not An Origin Tale'
"It's a love triangle, where Aeris – or Aerith, depending on what version of the game you have as it's sometimes mistranslated – she's like the really kind girl that has superpowers to heal everyone, and Tifa's like this sexy little thing and you have to decide," Pattinson explained to Kravitz. "Then Aeris, right at her peak, gets killed."
The Batman hits theaters nationwide on Friday, March 4.