Robert Pattinson Talks 'The Batman' as Kristen Stewart Weighs in on His Future as the Caped Crusader
Matt Reeves' decision to cast Robert Pattinson in The Batman created quite a stir amongst DC fans. Remembering the actor from his Twilight days, many viewers were split on how Pattinson would do in the iconic role. Despite all of the press and hoopla surrounding his casting, Pattinson does not believe The Batman will be nearly as big as Twilight — which created an absolute frenzy around the actor and his co-stars.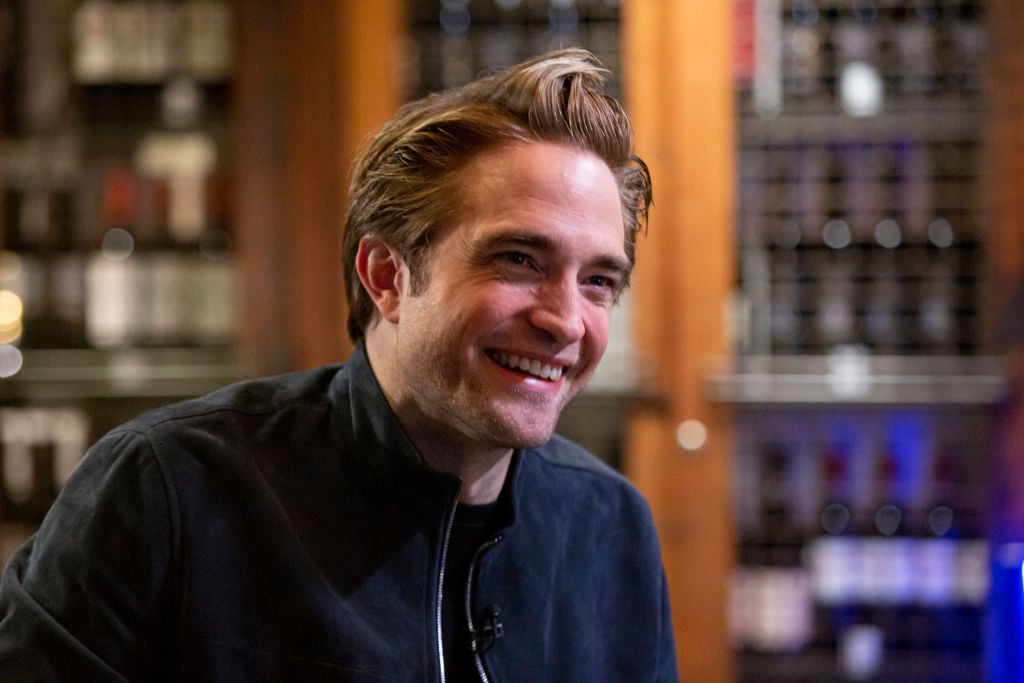 Robert Pattinson opens up about 'The Batman'
When Reeves confirmed that Pattinson had landed the lead role in The Batman earlier this year, fans were a bit confused by the casting. Some viewers did not feel as though Pattinson could pull it off, while others argued he could.
Those that thought Pattinson was a great pick pointed out his body of work following Twilight. The actor stepped away from blockbuster projects after the Twilight saga and has built a nice career over the years.
Robert Pattinson knew there would be some debate, but he had zero hesitations when Reeves offered him the chance to play Batman. And when it comes to comparing Twilight and The Batman, Pattinson does not believe the films will stack up.
"There's a part of me that just thinks it's not possible that it'll be like what happened with Twilight," Pattinson shared. "I'm hoping that there won't be people hanging outside my place."
Batman is one of DC's most popular franchises so Pattinson might be in for a surprise when it comes to the movie's popularity. That said, it likely will not reach the level of insanity that was Twilight, especially when it comes to media coverage.
Why aren't more people paying attention to 'The Batman'?
Pattinson is very excited about playing Batman in Reeves' film, but he has a theory on why it will not be as big of a deal as Twilight. According to We Got This Covered, Pattinson said that his age is probably the main reason why younger viewers will not be clamoring to see him on the big screens.
"I just think I'm kind of boring and old now," he stated.
For Robert Pattinson's sake, we hope he is right. The actor struggled a lot with the extra media attention during his Twilight days, especially after he started dating his co-star, Kristen Stewart.
Pattinson, of course, has learned a lot from his time in the spotlight, though he remains humble about his rise to fame.
In a recent interview, Pattinson admitted that he did not believe he was being seriously considered for the part and is still surprised that Reeves offered it to him. Pattinson enjoyed the process, however, and does not mind being the underdog.
Kristen Stewart weighs in on Robert Pattinson's Batman
Speaking of Pattinson's former flame, Stewart recently opened up about her ex-boyfriend being the next Batman. Although they have been through a lot over the years, Stewart revealed that she is proud that Pattinson got the part and believes he is the perfect person for the role.
"I feel like he's the only guy that could play that part," she explained. "I am so happy for him, it's crazy. It just feels like, I dunno. I'm very, very happy about that. I heard that and I was like, 'Oh man!' Yeah, yeah, it's awesome."
Stewart and Pattinson dated while working on the Twilight saga together. Their relationship was a dream come true for Twilight fans, though it completely fell apart after she was caught kissing director Rupert Sanders.
The two made amends following the scandal but their relationship did not last much longer. Luckily, they have both moved on to healthy romances and are now on much better terms.
Pattinson has not said anything about Stewart's comments.
Pattinson thought he almost lost Batman role
Given how Robert Pattinson was surprised to have landed the role, he was also super nervous when the casting got leaked ahead of schedule.
The actor was so worried about the leak that he thought it might cost him the part. To that end, he kept googling himself when he first read the news and searched for any sign that the studio was going in a different direction.
Fortunately, Reeves and his team were confident in their decision and quickly confirmed the exciting news. The verdict is still out on how Pattinson will do as the caped crusader, but we cannot wait to see how everything pans out.
Apart from Pattinson, Reeves recently confirmed that Zoe Kravitz is set to play Catwoman while Jeffrey Wright (Westworld) will play the part of Commissioner Gordon.
Fans can watch Robert Pattinson in action when The Batman opens in theaters on June 25, 2021.