Robert Pattinson Got Warned About 'Illegal Things' After Kristen Stewart 'Twilight' Kiss
Robert Pattinson and Kristen Stewart dated in real life while filming 'Twilight.' But their director was worried about the sexual tension between them.
Robert Pattinson and Kristen Stewart starred in the Twilight franchise, where they shared a kiss (or several). The successful film series captured the hearts of a generation of young people smitten with a sparkly vampire or a gentle werewolf. For all the money and attention generated from those movies, their biggest legacy is the introduction of the two actors.
Though Pattinson and Stewart fought with producers during filming, the stars connected. They ended up dating for a while. And their chemistry was apparent from the start — leading to the director warning the older Pattinson not to pursue his younger co-star.
The 'Twilight' saga dominated pop culture for years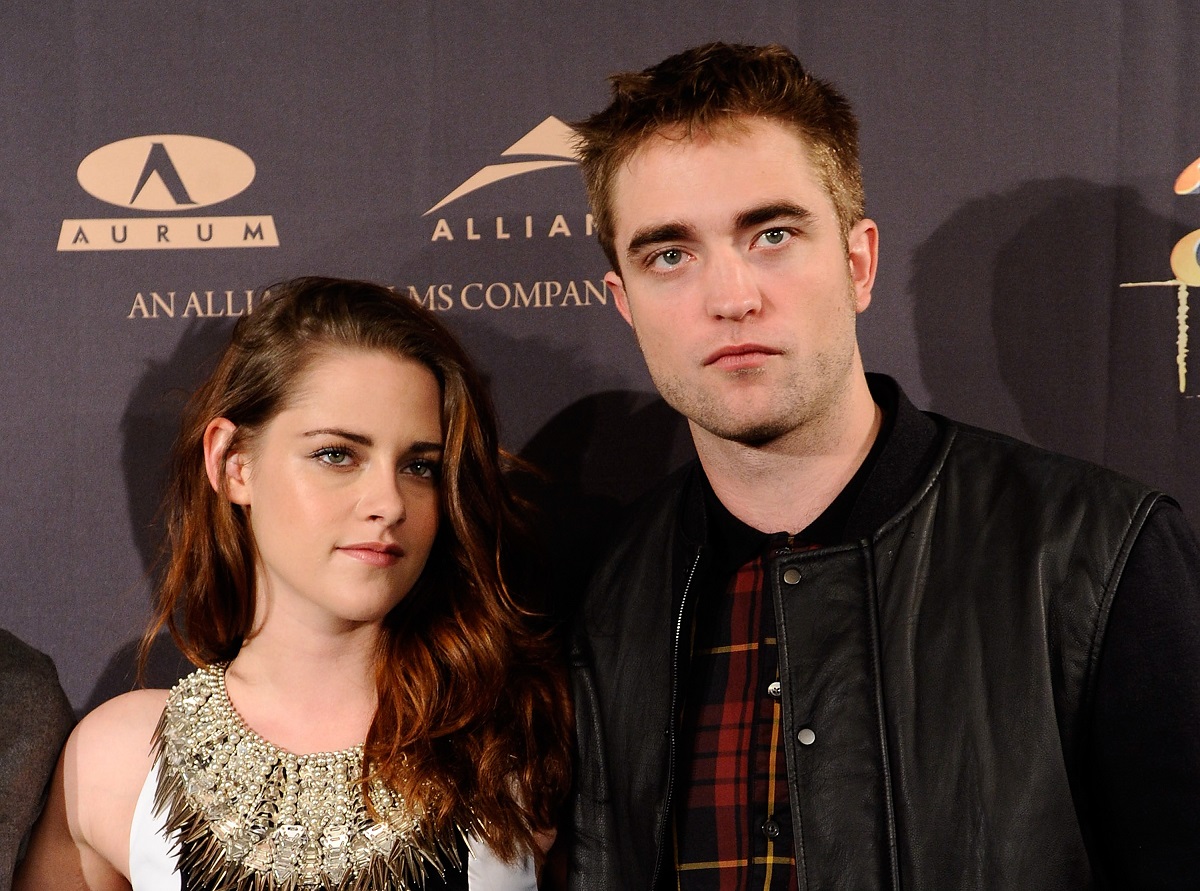 In 2022, the Twilight series remains relatively popular with a certain subsect (like Olivia Rodrigo, for example) due to its availability on Netflix. But it's nothing compared to the active years of the franchise — 2008-2012 — where the films and its stars dominated Hollywood. The movies combined made more than $3.3 billion worldwide. 
None of the condescending jokes about the silliness of the story or the decision to make vampires shine like diamonds instead of dying when the sun hits their skin mattered to the dedicated fan base that showed up for the ride. Their adoration turned Pattinson and Stewart into household names at the beginning of their careers. 
In addition to making them rich at a young age, the money they both made from the series allowed them to experiment with their careers more than many actors can. Pattinson, in particular, became a critical darling for his work in indie movies like Good Time and The Lighthouse before returning to blockbusters to play a Bruce Wayne in The Batman. Meanwhile, Stewart received similar acclaim as the lead in Personal Shopper. Now, she's in contention for an Oscar nomination for portraying Princess Diana in Spencer. 
Pattinson and Stewart were warned to keep their romance strictly on-screen after a heat-filled kiss
Stewart told The New Yorker that a kissing audition between her and Pattinson was crucial to getting him cast in Twilight. The movie's director, Catherine Hardwicke, went into further detail on an episode of The Big Hit Show Podcast.
The audition took place on Hardwicke's bed. Both actors showed real commitment to making their romance believable. "Rob and Kristen auditioned on my bed, the kissing scene, Rob was so into it he fell off the bed," said Hardwicke.
Their connection made her worry about the ethical implications of hiring Pattinson, who was 21 at the time, alongside a 17-year-old Stewart. "At the end, Kristen was like, 'It has to be Rob,'" Hardwicke explained. "I could tell they had a lot of chemistry, and I'm like, 'Oh my God.' I thought, Kristen was 17. I don't want to get [into any] illegal things.
Pattinson showed up to the audition with a messy shirt and "a bit out of shape," the director noted. "I remember I told Rob, 'By the way, Kristen is 17. In our country, it's illegal to have a sexual …' And he's like, 'Oh, OK, whatever.'"
Who else have Pattinson and Stewart dated?
Despite Hardwicke's warning, Pattinson and Stewart did have a relationship from 2009 to 2012. They broke up briefly after the paparazzi caught Stewart having an affair with director Rupert Sanders on the Snow White and the Huntsman set. After an attempt to reconcile, the former co-stars called it off for good in 2013.  
After Stewart, Pattinson was engaged to the artist FKA Twigs before ending their relationship in 2017. He currently lives with actor Suki Waterhouse. 
Stewart dated Alicia Cargile and model Stella Maxwell before settling down with screenwriter Dylan Meyer. Stewart and Meyer announced their engagement in 2021.