Robert Pattinson's 'Batman' Was Probably Inevitable, Thanks to Kristen Stewart
Back in the days of the Twilight frenzy, Robert Pattinson and Kristen Stewart kept their relationship private — until they couldn't. The two stars likely started dating sometime in 2009, though no one except K-Stew knows for sure. The couple stayed together for years. They rode the wave of Twilight success until eventually moving on from the franchise — and each other. Still, with Pattinson's upcoming role of Batman, it's possible Stewart had an in long before the role came to fruition.
'Twilight' brought Robert Pattinson and Kristen Stewart together, but they're still friends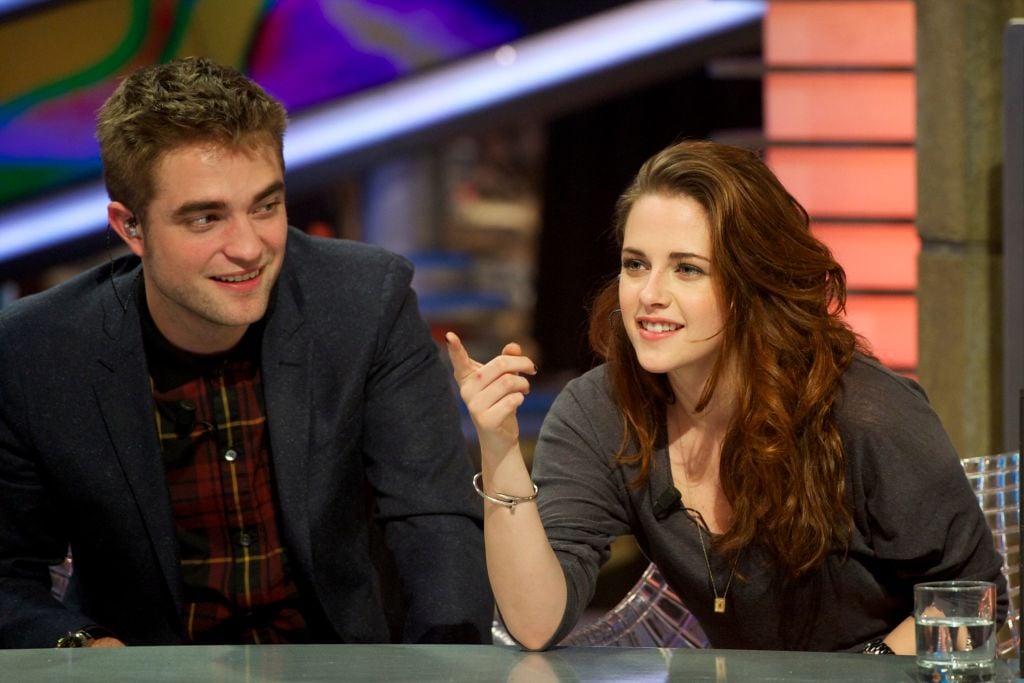 In recent interviews, Kristen Stewart revealed she'd have married Robert Pattinson if it came to that. The pair fell in love on set during the Twilight years and faced a lot of public hysteria over their relationship.
"It's so weird, like, actually being honest about this. It's been so heavily consumed," she said during a previous appearance on The Howard Stern Show.
"I have this fear that people would assume that maybe I'm, like, you know — it's kind of attention-y, like, 'Oh, cool, you're still, like, pushing that narrative' or whatever," she continued. "It's like, no, I've actually never been allowed to just say what happened. Because I was so self-conscious about seeming like an attention-seeker."
She revealed that Pattinson was her first love. Stewart was 18 and Pattinson was 22 during the 2008 filming of the first Twilight film. The two broke up before the final film, Breaking Dawn: Part 2 in 2012. This is after reports surfaced of Stewart kissing married director, Ruper Sanders.
K-Stew tried to make it work after but broke things off for good in 2013.
How is Kristen Stewart connected to Robert Pattinson's 'The Batman'?
In 2002, Stewart starred in her fourth project, Panic Room, opposite Jodie Foster. The film followed a "divorced woman and her diabetic daughter" who "take refuge in their newly-purchased house's safe room." Three men break-in and search for a missing fortune," according to IMDb.
Stewart, just 12 years old at the time of release, worked with Jared Leto, who was 19 years her senior. Leto played Junior, one of the men who break into the home. Yep — he's a bad guy, just like in Suicide Squad where he portrayed one of the DC Comics franchise versions of the Joker.
If you connect the dots, Pattinson's The Batman was probably inevitable because of Stewart's connection to Leto, and Leto's role of Joker. As Stewart's ex, playing Batman [to a version of Leto's Joker] is one way the universe ties the three of them together long before ay of this came to fruition.
Is Stewart friends with Jared Leto today?
Considering the massive age difference when Stewart and Leto starred in Panic Room, they likely weren't close during filming. However, over the years, their names continued being brought up together.
In 2010, multiple reports surfaced that Leto tried to attend Stewart's Sundance party for her film, Runaways, but was denied entry. Then, in a 2013 Q&A via Twitter, a fan asked Leto how he felt about the Twilight star. He responded simply with, "Love."
It's unclear if the two are friends now. In Hollywood, everyone's paths cross at some point so here's to Pattinson and Stewart's previous DC connection to [subconsciously] get him there.