Robert Plant Recalled His Pre-Led Zeppelin Days of 'Over-singing' and John Bonham 'Overplaying'
Looks back on his pre-Led Zeppelin days in a recent podcast episode, Robert Plant recalled how he and John Bonham could go over the top.
If you want to hear the roots of Led Zeppelin (and who doesn't), head back to the Black Country scene of late '67 and early '68. In those days, Robert Plant and John Bonham had gotten onto something with their Band of Joy. That group, a sort of Buffalo Springfield on steroids, could say plenty in the course of a performance (though few were listening).
Nowadays, Plant looks back on that era (as he did an early '80s stretch) and laughs his hearty laugh. On a June '21 installment of his Digging Deep podcast, Plant walked listeners through the making of "House of Cards." And that brought him back to the pre-Zep days when he and Bonham wailed away in search of greatness.
Robert Plant recalled the 'very muscular' sound he and John Bonham made with Band of Joy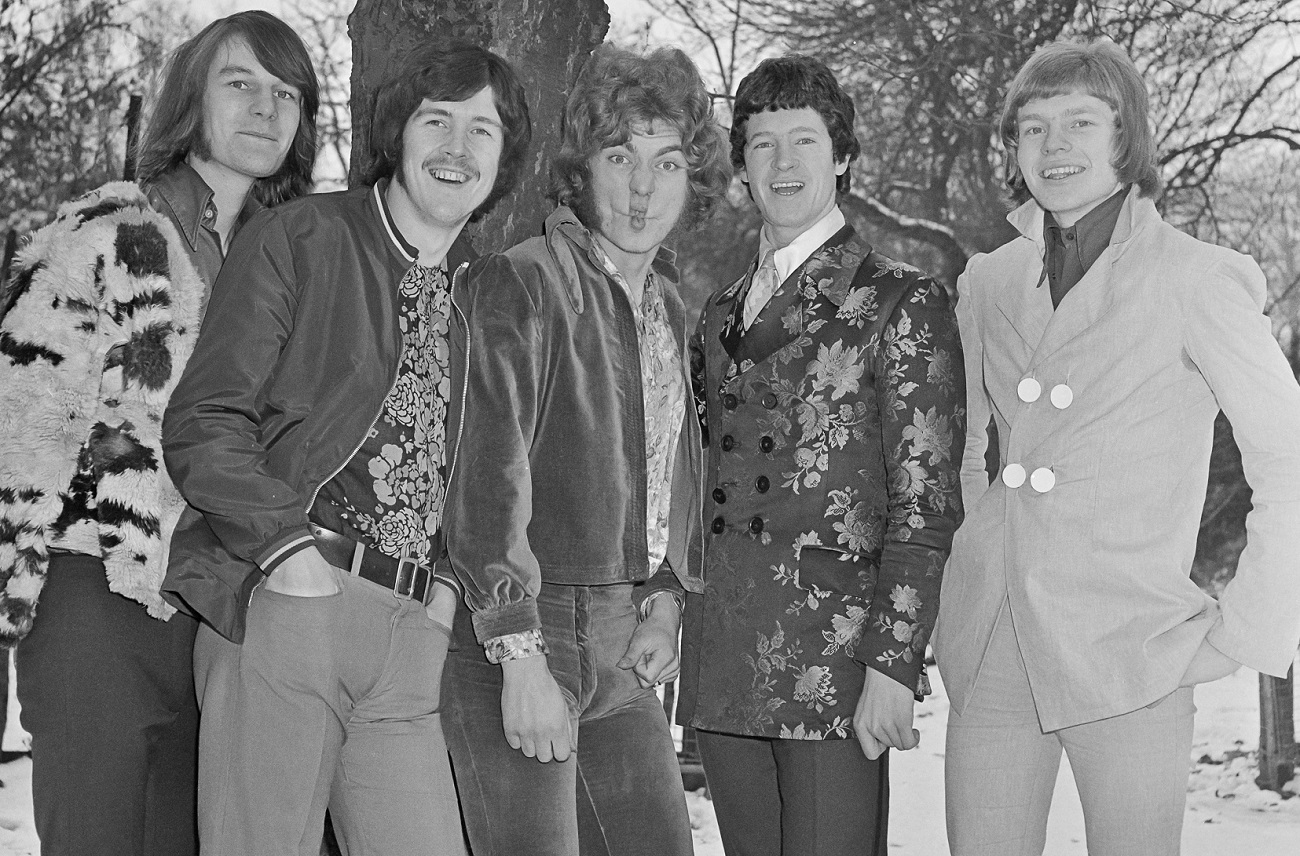 The mid-to-late '60s was an especially exciting time for the folk and rock scenes in England. On Digging Deep, Plant recalled how he and Bonham traveled in a circle that included Rod Stewart, Terry Reid, and the Fairport Convention gang. Plant emphasized that he and "Bonzo" were the "poor cousins" of the bunch, but they were doing their best to get noticed.
Sometimes, that called for getting loud. "The Band of Joy was a very muscular group," Plant explained. "I was really over-singing nonstop. And Bonzo was overplaying like crazy, trying to get a gig with anybody else. [He was] trying to escape from me if he could, to go anywhere, at anytime."
During that same period, The Yardbirds were falling apart. When Jimmy Page got to looking for new band members, he learned Reid (a candidate) had committed as a singer elsewhere. But Reid did have a suggestion — Plant. After Page liked what he heard from Plant, the singer recommended (who else?) Bonham.
That took Plant and Bonham out of the scene for good. But the band maintained its ties with Fairport and Sandy Denny, who sang "The Battle of Evermore" with Plant on Zep's fourth album.
Plant formed another Band of Joy for a 2010 recording and tour
Though some of the original Band of Joy members revived the group in the late '70s, Plant was obviously busy with Zeppelin. However, Plant did bring the name back for a 2010 recording (Band of Joy) and subsequent tour.
On that album, Plant and his group recorded "House of Cards," a track by Richard Thompson, a founding member of Fairport Convention. So that brought his whole career full-circle, if you care to view things from that angle.
"In the Band of Joy I was looking for songs that would actually allow a lot of group singing," Plant recalled on Digging Deep. "There were so many good voices in there — four really strong voices. ["House of Cards"] lends itself perfectly to that."