Robert Plant's 1st Solo Hit Was So Many Miles Away From Led Zeppelin
When Robert Plant had his first hit single in the 1980s, he'd gotten about as far from his "Lemon Song" days as Zeppelin fans could imagine.
Though Led Zeppelin ended suddenly, with the passing of John Bonham in 1980, there's no telling how long the band would have stayed together. Looking back on those final Zep years in the late '80s, Robert Plant described how he was starting to make his way in music.
"I was developing my own independence, and I didn't feel tied to them anymore," Plant told Rolling Stone. That identity made its presence felt in In Through the Out Door (1979), the final Zep release that Jimmy Page didn't exactly love.
And while Page and Bonham vowed a return to heaviness on the next album, the drummer's death cut those plans short. As for Plant, he resolved to start a solo career and (as he told Rolling Stone) "establish an identity that was far removed from the howling and the mud sharks of the '70s."
Plant's solo career began in earnest with 1982's Pictures at Eleven. The following year, Plant released the biggest hit single of his solo career with "Big Log." The track from The Principle of Moments (1983) found him quite far from his lemon-squeezing Zeppelin days.
'Big Log' did something unthinkable in Led Zeppelin: use a drum machine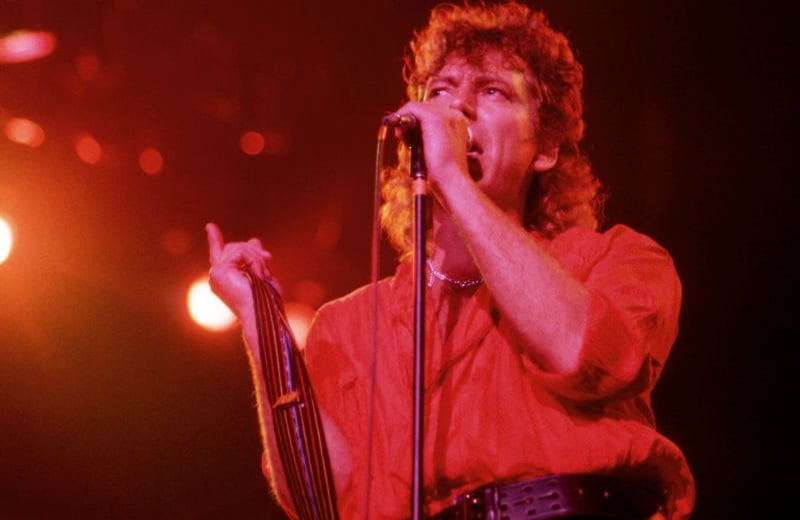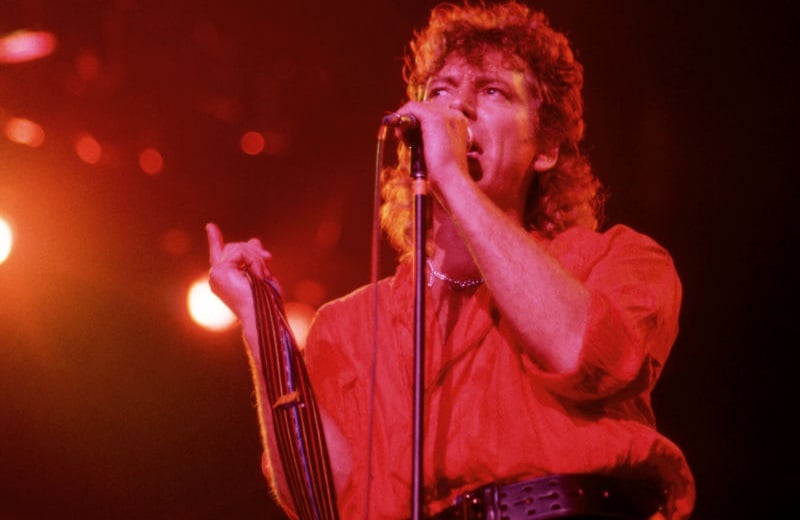 Led Zeppelin may mean different things to different people, but there's no denying the key elements of the band. That would include Page's brilliant guitar work, Plant's soaring vocals, and the all-around mastery of John Paul Jones. But the drumwork of Bonham holds a special place in the band's legend.
So Zep fans who caught Plant's "Big Log" on its chart run in '83 might not have believed their ears. Did the former Zep frontman really use a drum machine? He did, and on his Digging Deep podcast (2019) Plant himself sounded surprised at the choice.
Reminiscing about the writing of "Big Log," Plant described the moment when it got started. "We turned on a TR-808 drum machine," he recalled. "For me, I thought, 'This is so shite, this sound!'" However, once guitarist Robbie Blunt started working out the riff, Plant became a believer.
Not long after, "'Big Log' was born," Plant said on Digging Deep. "It seemed like it had fallen off a log, really. It was just very, very easy to write a road song … most of my time has been about coming and going."
Plant said Phil Collins prompted the use of the drum machine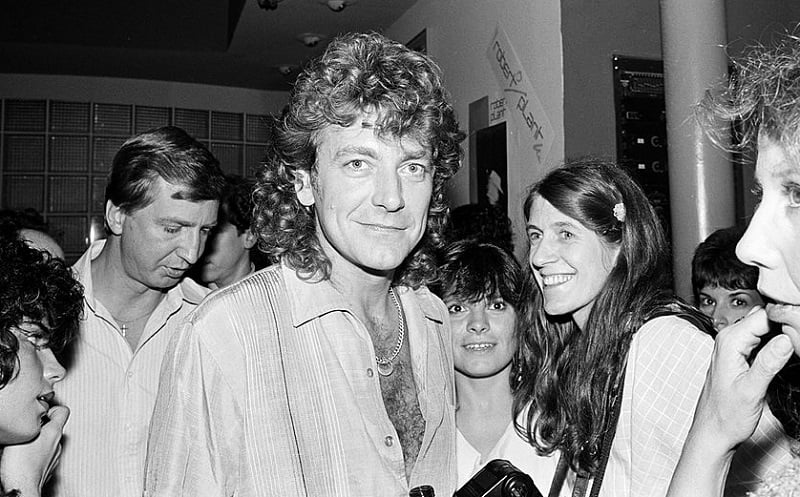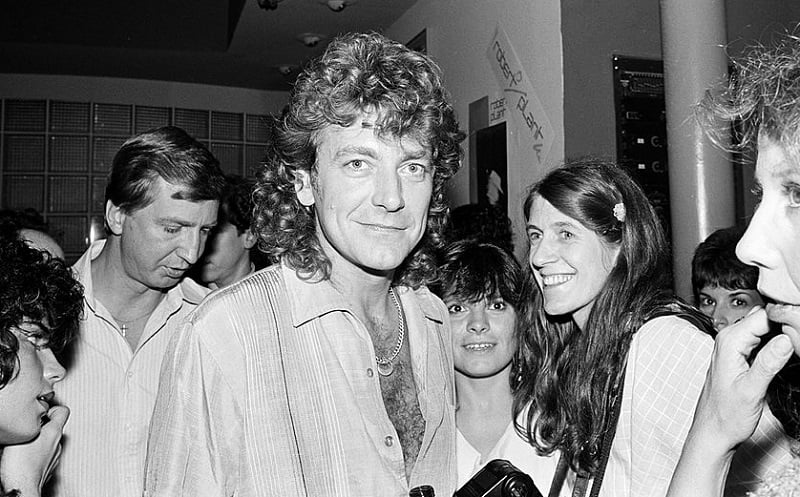 On Plant's first two solo albums — as well as his Principle of Moments tour and Led Zeppelin's Live Aid performance — he had Phil Collins playing drums. And in a way Collins prompted Plant's use of the drum machine on "Big Log."
Citing Bonham as the chief influence on his musical career, Collins offered whatever help he could to Plant during this period. And Plant appreciated it greatly. On Digging Deep, he described Collins as "an absolute restrained powerhouse" for his studio help and coaching of Plant's loose band on tour.
"He gave everyone a coating every night on the bus for playing too slow," Plant recalled. "Phil was having none of it! He'd stand up on the drum riser, sticks in his hands, 'Get it right! Come on, let's go!' So we had that great, tremulous thing going on."
But there can be too much of a great, tremulous thing — and Plant recognized he "needed to soften [the atmosphere] up a bit." That's when he turned on the drum machine (presumably, with Collins out of the studio) and let the magic of "Big Log" happen. It remains his most successful single, and a-miles down the freeway from his Led Zeppelin days.
Also see: Jimmy Page Thought There Had to Be Something Wrong With Robert Plant When They 1st Met