Why Robert Sheehan Wanted Klaus to Feel 'a Bit More Sorrowful' in 'The Umbrella Academy' Season 2
The acclaimed Netflix series The Umbrella Academy debuted in 2019 with its first season. Ahead of the second season, the cast, including star Robert Sheehan, let fans know what's to come. Here's what Sheehan revealed about his character in a July 2020 interview.
Robert Sheehan stars in 'The Umbrella Academy'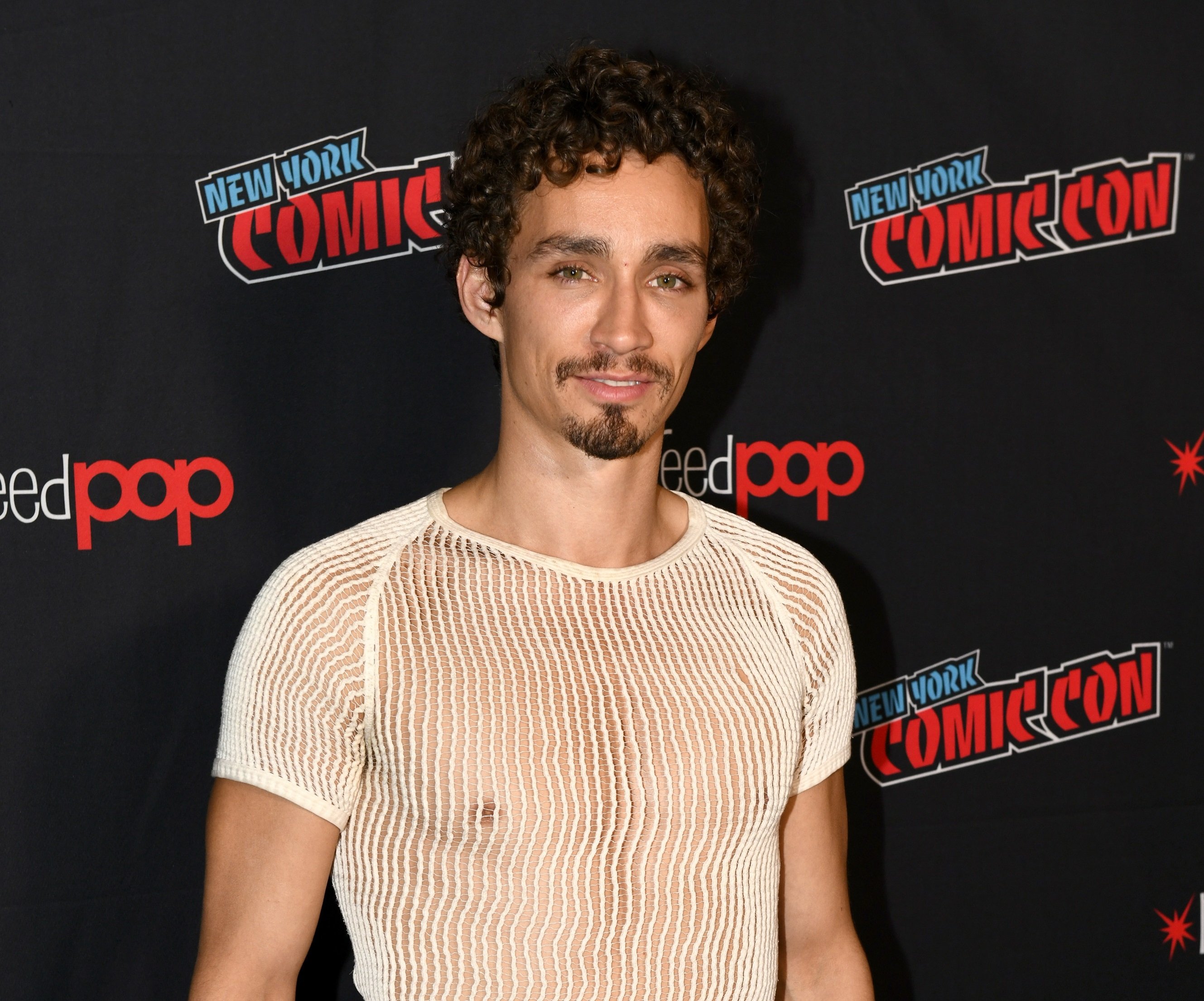 Sheehan portrays Klaus in The Umbrella Academy. Though that's what most people call him, he was also referred to as No. 4, by his adoptive father. Klaus is one of seven super-powered children adopted by eccentric billionaire Reginald Hargreeves. Their dad trained them to use their abilities but treated them coldly.
Sheehan hails from Ireland. Before The Umbrella Academy, he was known for such projects as the sci-fi series Misfits and the drama series Love/Hate. While this is one of his first American TV shows, he's been in some big-budget films distributed globally, like 2013's The Mortal Instruments: City of Bones.
Klaus was a fan-favorite character in season 1
Klaus, who is referred to as the Séance in the comic book on which the series is based, has the power to communicate with the dead. As he got older, to keep the voices at bay, he began to abuse drugs and alcohol. Klaus is reunited with his siblings at their father's funeral, and the adventure begins.
In season 1, Klaus' use of substances proves to be a challenge for his siblings as they work together. Things get worse after he's inadvertently transported through time, where he serves in the Vietnam war. He finally stops after he realizes it's the only way he can see the love of his life, Dave, who died in battle.
'The Umbrella Academy returns with season 2 on Netflix
RELATED: 'The Umbrella Academy' Season 2 Review: Why You Should Tune in to This Time-Travel Dance
The show's success at Netflix prompted the streaming service to quickly order a second season. It was filmed in mid-2019. After more than a year of waiting, The Umbrella Academy Season 2 debuts on Friday, July 31, 2020, on Netflix, with 10 episodes, picking up right where it left off.
In the second season, Klaus and all of the Hargreeves siblings have been transported to different years and months in the early 1960s. Klaus (and Ben, along for the ride) becomes a cult leader before he can reunite with them. Once again, they're tasked with saving the world.
Sheehan on how the character has changed
"I like second season Klaus. He feels a bit older," said Sheehan in a cast discussion, as shared by Entertainment Weekly. "He's gone off drugs, and he's sort of slowed down. The challenge with season 2 was to put something else in there for him to flee from. Sobriety was the thing he was running away from in the first season."
"I wanted him to feel kind of slower, a bit more sorrowful," the actor continued. "I wanted him to feel older as a result of finally being off drugs. A lot of the joys of drug addiction — one of them is that it arrests any kind of personal development. He kind of grew up a bit, he kind of matured a bit for the second season."