Robert Wagner, Natalie Wood's Then-Husband, Is Still Alive 41 Years After the Starlet Drowned Off Catalina Island
Now 92 years old, Robert Wagner resides far from Hollywood, where some remain unconvinced of his innocence regarding Natalie Wood's death.
When Natalie Wood died in the nighttime waters off Santa Catalina Island 41 years ago, she left behind a respectable acting resume along with three young children and a grieving spouse.
At the time of her too-early demise, more than a few suspicious fingers pointed directly at Wood's then-husband. Now 92 years old, Robert Wagner resides far from Hollywood, where some remain unconvinced of his innocence.
Robert Wagner and Natalie Wood's on-and-off love story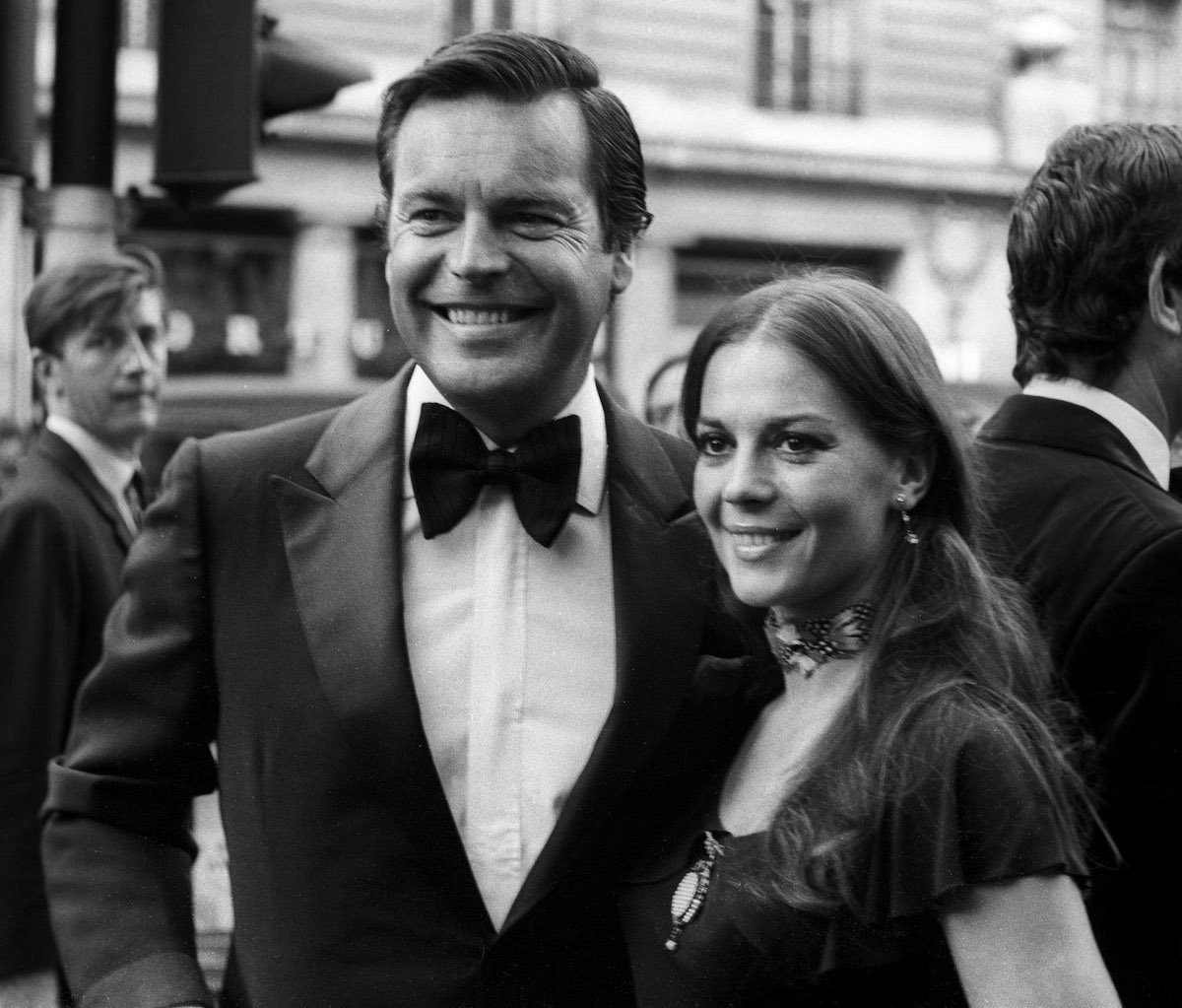 When Wood died in 1981, the San Francisco native was married to Wagner for the second time. The pair initially exchanged vows three days after Christmas in 1957. By that time, moviegoers knew Wood from Miracle on 34th Street and Rebel Without a Cause.
Wagner and Wood split up in April 1962. In episode three of her podcast, The Mysterious Death of Natalie Wood, Lana Wood explained the divorce as the result of her sister discovering Wagner "in a romantic rendezvous with another man."
Post-split, Wagner married Have Gun Will Travel TV star Marion Marshall. Wood wed screenwriter Richard Gregson after what Heavy described as a "notoriously tumultuous" relationship with her Splendor in the Grass co-star, Warren Beatty.
Each marriage produced one child. By the summer of 1971, both rebound marriages ended. Ten years after their divorce, "RJ" and "Nat" remarried in what seemed like a second chance at love. The only child they had together, Courtney Brooke Wagner, was born in LA on March 9, 1974.
In 1976, People took an admiring look at the couple's second marriage, reporting that it represented "the triumph of hope over dismal experience."
Calling Wood and Wagner bona fide members of Beverly Hills aristocracy, the article revealed that despite the couple having a live-in cook, Wood often whipped up Russian cuisine aboard their 60-foot power cruiser, Splendour. This brings us back to the never-ending mystery of Wood's suspicious demise.
What happened to Natalie Wood?
After an evening partying aboard the Splendour, Wood, Wagner, and Wood's Brainstorm co-star Christopher Walken called it a night. Each of them retired to their cabins. The next morning, Wood was found floating face-down about a mile from the yacht. The coroner attributed the 5'3″ actor's death to accidental drowning, reports Autopsy Files.
Wagner's yacht captain Dennis Davern published Goodbye Natalie, Goodbye Splendour in 2009. After re-evaluating several details, the LA County Sheriff's Department reopened the case in 2011. The coroner changed Wood's cause of death from accidental drowning to "drowning and other undetermined factors."
In 2018, the police interviewed witnesses who failed to come forward in 1981 but claim to have heard the Wagners argue loudly on the night she died. LAPD detective Ralph Hernandez re-named Wagner a "person of interest" in his wife's death by drowning, reports Radar Online. Law enforcement never considered Walken a suspect. He hasn't spoken publicly about the incident since 1997.
As of May 2022, the LA police consider nobody a person of interest, and the case remains open but unsolved.
Wood's deeply seated fear of dark water was well known to her friends, family, and co-workers. Many expressed skepticism about Wood taking a dinghy to go "party hopping" around the harbor in the middle of the night, as both Wagner and Walken suggested back in 1981.
Mystery buffs have speculated about the circumstances surrounding the West Side Story actress's drowning death for more than four decades. And the mystery still isn't over. Unsatisfied with the coroner's conclusion about Wood's "accidental" drowning, one woman launched her own investigation. That woman was Natalie's sister, Lana Wood.
Last November, Lana told the New York Post she has no doubt that Wagner killed Natalie aboard Splendour: "None of the things that [Wagner, Walken or Davern] said or that the police said at that time rang true to me. The things that they were saying that Natalie did, they might as well have been saying that she was trying to fly to another planet. They were totally out of character."
What is Robert Wagner up to today?
As Vanity Fair reports, Wagner's stepdaughter, Natasha Gregson Wagner, interviewed her stepdad for a 2020 documentary, Natalie Wood: What Remains Behind. Afterward, she told Good Morning America she "knows" her mom's last husband didn't do it.
Natasha added, "I feel sad that I don't have my mom and my younger sister doesn't have my mom. And my daughter doesn't have her grandma."
The 5'11" actor once nicknamed "The Brylcreem Boy" turned 92 on February 10, 2022. On his birthday, the National Enquirer reports that Wagner's health "isn't too bad."
The publication noted that his former sister-in-law's recently published Little Sister: My Investigation into the Mysterious Death of Natalie Wood was taking its toll on his mental health.
Wagner currently resides in Colorado with his How I Spent My Summer Vacation co-star, Jill St. John.