Robin Roberts' Interview With the Kardashians: How to Watch After It Aired
Find out where to watch Robin Roberts' interview with the Kardashians family after it aired last night on ABC.
Robin Roberts' interview with the Kardashians aired on Wednesday, April 6, 2022 on ABC. From their upcoming Hulu series to co-parenting and social media backlash, when Roberts spoke with Kourtney, Kim, and Khloé Kardashian, nothing was off-limits. Here's where you can watch the interview now.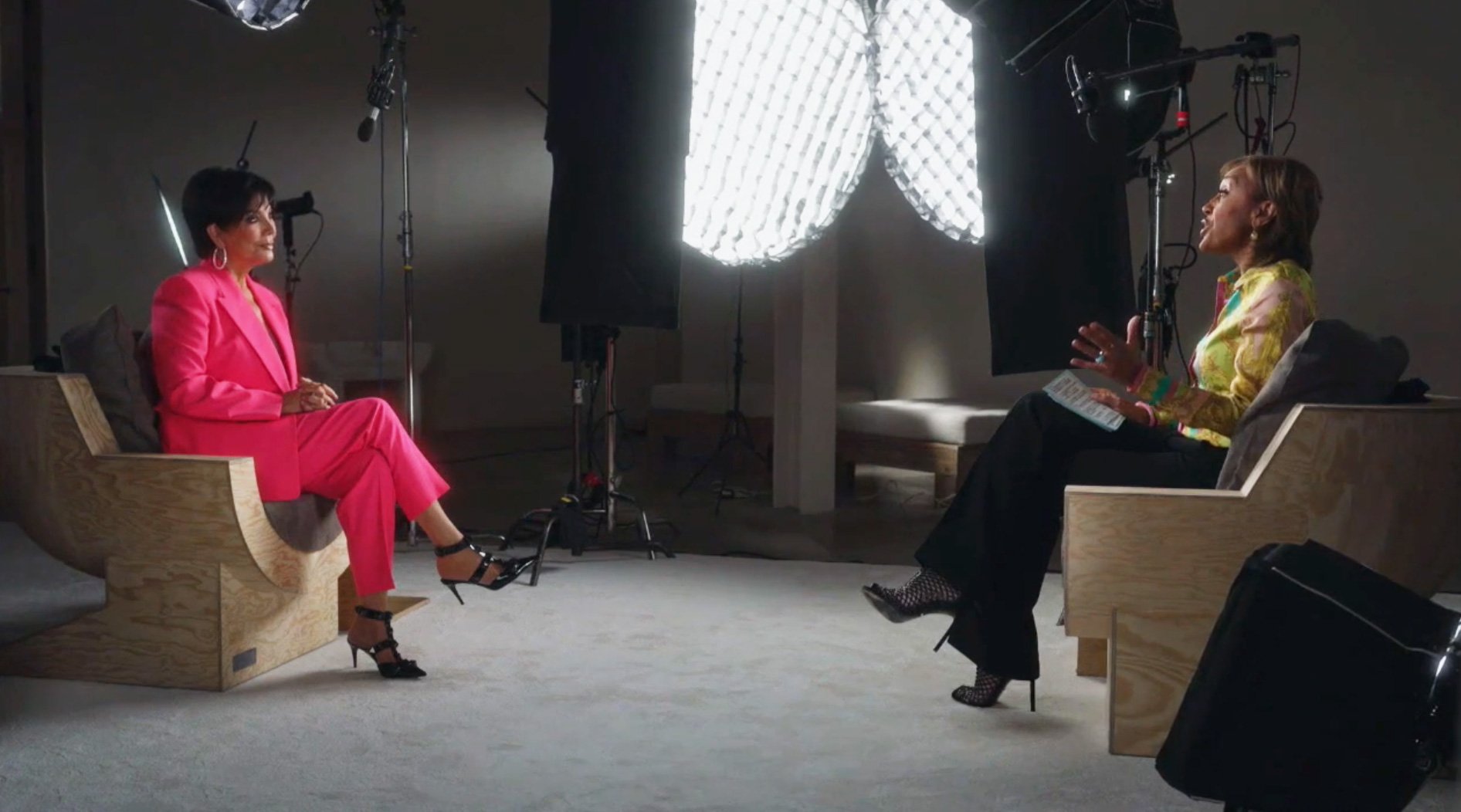 Parts of the Kardashians ABC news special are on YouTube
During her interview with Kim, Kourtney, Khloé, and their momager Kris Jenner, Roberts brought up the topics fans want to know more about, including Kourtney's engagement to Travis Barker, Kim co-parenting her four children with Kanye West, and Khloé's relationship with Tristan Thompson. Though they weren't part of the interview, Kendall and Kylie Jenner come up throughout Roberts' conversation. 
If you missed the interview when it aired, portions of Roberts' conversation with the Kardashians are available on YouTube. But if you want to see their conversation in its entirety, it's available to stream.  
The Kardashians interview with ABC's Robin Roberts is available on Hulu 
Roberts' interview with the Kardashians is available to stream on Hulu. The ABC news special can also be streamed with a FuboTV account.
Kris Jenner reflects on Caitlyn Jenner's transition during Robin Roberts interview 
While Roberts focused on Kourtney, Khloé, and Kim in her interview, Kris also got to open up about her previous 22-year relationship with Caitlyn Jenner. "We're fine," Kris said during the news special. "Yeah, we're friends. I see her when she's at a family thing so it's, you know, settled down a lot."
Kris also spoke to her family's reaction to Caitlyn's transition, calling it "a big shock." They separated in October 2013, and Caitlyn publicly came out as transgender two years later. 
"It's a scary thing to go through because you know nothing about it," Kris admitted. "It's a subject I never thought that I would ever have to directly deal with [or] confront [or] be understanding about. Something that I didn't you know, understand."
'The Kardashians' starts April 14 on Hulu 
While Roberts' conversation gave Keeping Up with The Kardashians fans a glimpse at the lives they've been missing, the special was really to promote the release of the family's upcoming series The Kardashians. Beginning April 14, the family returns to TV with the debut of their brand new series. 
"This is the next chapter," Kris said during a Disney Upfronts event (via People). "In the new show, you'll see us evolving as a family. Fans want us to be who we are, and since moment one, they've been emotionally invested in our show, just like we are. The fans will love seeing us continue the journey. I can't say much about what's coming, but spoiler, we're going to look fabulous and everyone's going to watch."
"Kris, Kourtney, Kim, Khloé, Kendall, and Kylie bring the cameras back to reveal the truth behind the headlines," Hulu describes the reality series. "From the intense pressures of running billion-dollar businesses to the hilarious joys of playtime and school drop-offs, this series brings viewers into the fold with a rivetingly honest story of love & life in the spotlight." 
The Kardashians premieres April 14 with "Burn Them All to the F***ing Ground." New episodes will release every Thursday on Hulu.