Robin S. Wants to Collab With Beyoncé After She Sampled Her Song For 'Break My Soul'
Beyoncé's lead single from her Renaissance album, "Break My Soul," has gotten people up and dancing for the summer. The dance track samples Robin S.'s classic '90s house song "Show Me Love" — and after the Queen Bey herself showed her love, she entertained the thought of working with her.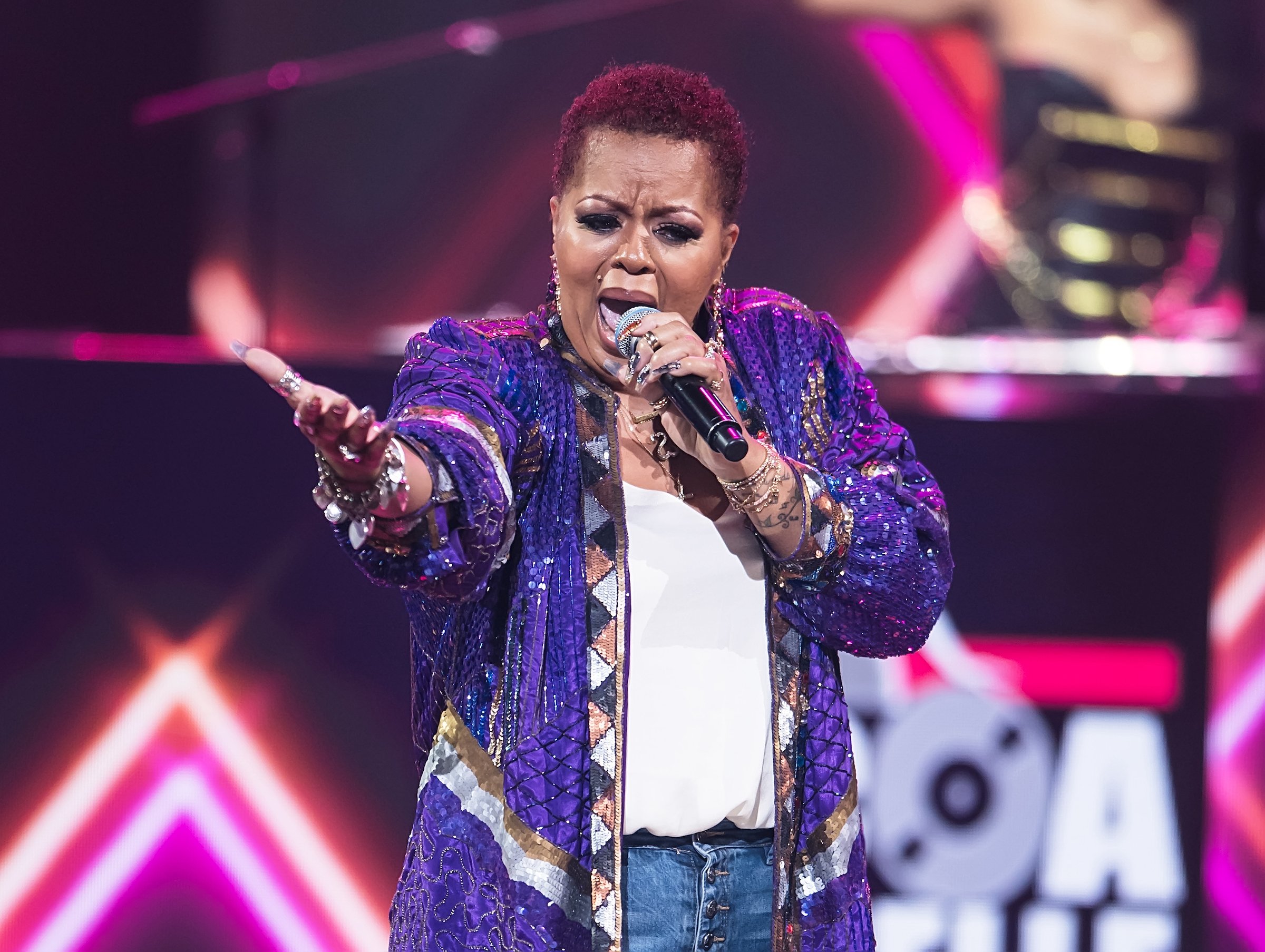 Beyoncé sampled Robin S.'s 'Show Me Love' for her song 'Break My Soul'
In an interview with Good Morning Britain, Robin S. admitted that she had no idea that Beyoncé sampled her song "Show Me Love."
"My son called me and he's like, 'Mom! Mom! You're trending all over the place!" she remembered. "Beyoncé put her song out and it's 'Show Me Love' and you're trending everywhere!"
She told Australia's ABC that she was completely in the dark about the sample. "I'm a person of transparency: I did not know about this single," she said honestly. "I knew nothing about it. Nothing."
"This morning when I woke up and my alarm went off, so did my phone," she continued. "It just kept going off. It kept pinging, pinging, pinging, pinging, pinging."
Overall, the singer couldn't be more thrilled with the Queen Bey herself shining a light on an often-forgotten musician. "I have a plethora of emotions going on right now," she said. "Elated, proud, happy, shocked, excited. I just keep going up and down the scale here."
Robin addressed Beyoncé directly on Good Morning Britain. "This message goes out to the Queen Bey herself, Beyoncé, to Jay-Z, to the entire team," she said. "Thank you so much for giving me my flowers while I'm still alive. I am honored, and I'm excited to see what else can happen."
Robin S. would love to work with Beyoncé
Beyoncé has been hard at work in the entertainment industry since Robin S.'s songs were first popular in nightclubs. She admires Beyoncé's work ethic, and even entertained the idea of teaming up with the Grammy-winning entertainer.
"Maybe we can do a collab together," Robin mused. "That's always a dream."
Robin S. is proud of Beyoncé
Besides her hard work and creativity, Robin S. also admires Beyoncé because of her tenacity and her message of strength throughout her career.
"I'm very proud of her," she told ABC. "I've always been proud of her. Because she's put out stuff that puts women in a position to understand who they are and the power that they have in this world. Because we were made to feel, in the industry, that we were subservient. The industry was always a man's world and certain women had to give in or sell their souls in order to make it. She's changed the game."
Robin called out Beyoncé's performance abilities in particular. "Her delivery is always on point with her songs," she said. "You feel what she's feeling when she's singing it. That right there is what it's all about. If I feel what you feel when you are singing this, it's a groovy thing, it's a great situation, it's a wonderful marriage."
RELATED: Beyoncé Secretly Revealed the Title of Her 'Renaissance' Album a Year Before Its Release