4 Robin Williams Movies on Disney+ Right Now
Happy birthday, Robin Williams! In honor of what would have been the actor's 69th birthday, we're rounding up movies of his streaming on Disney+ right now. Keep reading to see which titles are currently available.
Robin Williams dies by suicide in 2014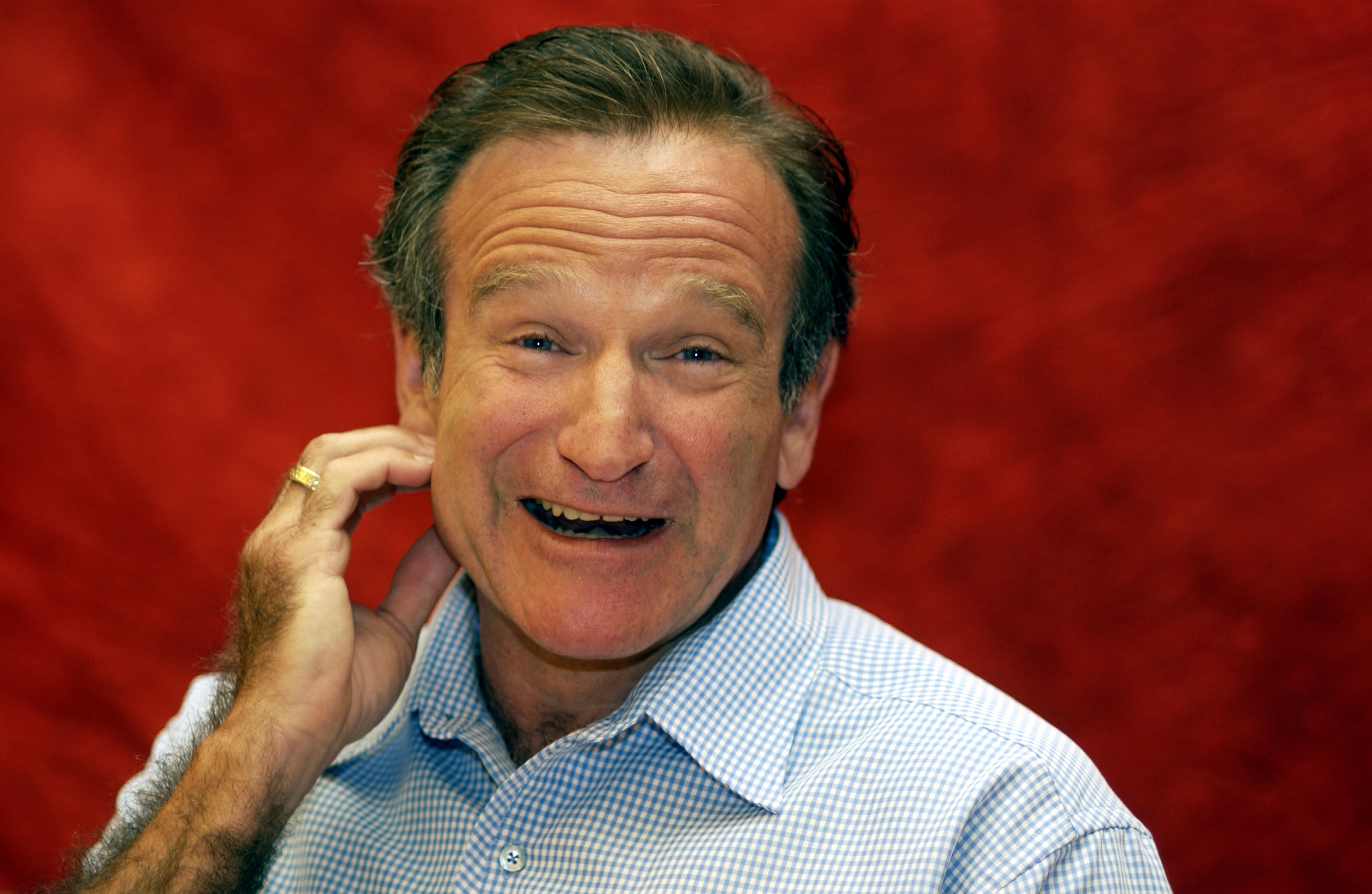 Fans were shocked to learn of Williams' passing on August 11, 2014. He died by suicide at the age of 63. At the time he'd been experiencing depression, symptoms of dementia, and paranoia. Five years later in 2019 when the actor's son, Zak Williams, became a father, he honored his late father by naming his newborn after him.   
He stars in beloved movies throughout his career
Known for portraying all types of characters throughout his career, there's no role Williams couldn't bring to life on screen. In 1993's Mrs. Doubtfire he gives a Golden Globe-winning performance as a father who would do anything to see his kids.
Later the same decade, his turn as a therapist in Good Will Hunting earns him an Oscar. These are just two of the many beloved movies from the Chicago-born actor. Without further ado, here are the movies starring Williams Disney+ has streaming right now. 
Robin Williams plays a professor in 'Flubber'
Flubber is a remake of the 1961 film, The Absent-Minded Professor. In the 1997 version, Williams' plays quirky Professor Philip Brainard, according to IMDb. His character happens to discover an incredibly bouncy, rubber-like substance he refers to as "flubber." 
The film isn't known as one of Williams' highest performers at the box office nor is it one of his most popular movies ever but it's a must-watch for any adult who grew up in the '90s. Flubber hit theaters in late November 1997. Not long after, Good Will Hunting premiered.
He portrays a genie in 'Aladdin'
One of Williams' most memorable roles, he plays the Genie in Disney's 1992 animated version of Aladdin. Streaming on Disney+, Williams' turn as the Genie is one of his most popular roles. 
Robin Williams plays a boy in the body of a man in 'Jack'
Williams plays the title character, Jack, a 10-year-old boy in the body of a 40-year-old man. Directed by Francis Ford Coppola, the film follows Jack on his journey through school. The film also stars Diane Lane and Jennifer Lopez. Not a hit among audiences and critics, Jack premiered in August 1996 after The Birdcage debuted five months earlier in March 1996. 
He babysits twins in 'Old Dogs'
Williams teams up with John Travolta in the 2009 comedy, Old Dogs. They play friends and business partners, Dan (Williams) and Charlie (Travolta). In a strange turn of events, the duo end up babysitting young twins. Disaster after disaster ensues, pushing Dan and Charlie to their limits. 
Williams and Travolta star in the film alongside an ensemble cast made up of Kelly Preston, Seth Green, Bernie Mac, Rita Wilson, Matt Dillon, and others. 
Box Office Mojo reports moviegoers in the U.S. didn't love Old Dogs when it hit theaters. The PG family comedy earned only $16 million in the U.S. opening weekend.
How to get help: In the U.S., call theNational Suicide Prevention Lifeline at 1-800-273-8255. Or text HOME to 741-741 to connect with a trained crisis counselor at the free Crisis Text Line.