Robin Wright Could Have Played an Iconic 'Jurassic Park' Character
Steven Spielberg is one of the most iconic and legendary movie directors of the times. Audiences and viewers have gotten to fall in love with Spielberg's talents and skills over the past few decades. The Color Purple, Saving Private Ryan, and ET: The Extra-Terrestrial are just a few of the director's masterpieces.
Amongst Spielberg's success is Jurassic Park. The film premiered in 1993 and received a tremendous amount of recognition and awards, but the finished product wasn't the only thing people were enjoying. In order to create Jurassic Park Spielberg had to think outside the box.
From the incredibly cool sets to the talented cast members, Spielberg and his team had a lot to consider. Some people might be surprised to learn that the well-known actress Robin Wright actually almost landed a role in the famous film. 
Robin Wright's journey to fame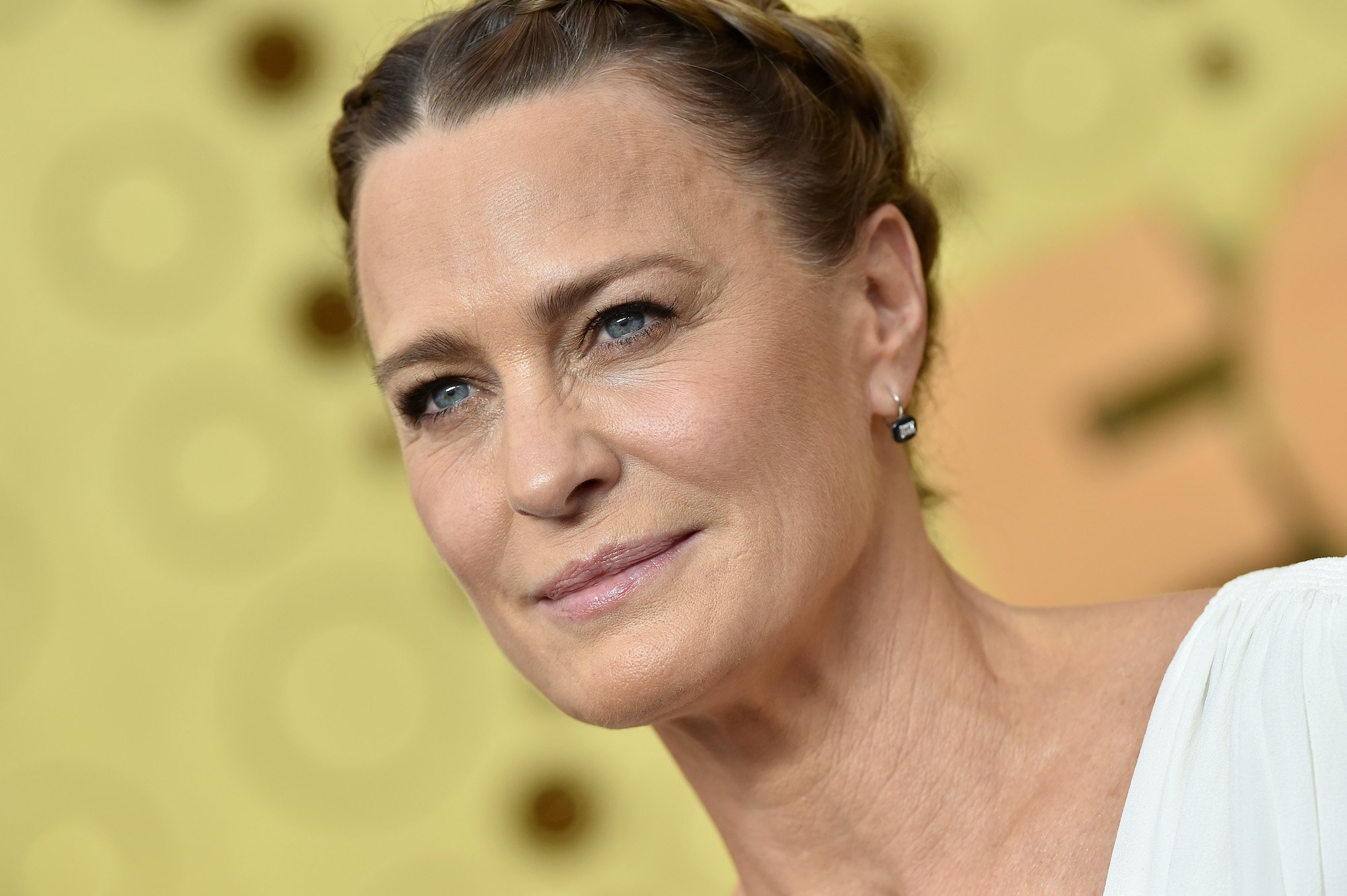 Wright, a Texas native, was born in 1966. Her father, an executive in the pharmaceutical field, and her mother, a Mary Kay director, raised Wright in San Diego, California. When Wright was a teenager she began pursuing modeling. Wright's early modeling career led her to do work in places like Japan and Paris.
After Wright's high school graduation she decided to shift her focuses to acting. In 1984 the young star was cast as Kelly Capwell in Santa Barbara. Her role in the sitcom would be the first of many. 
A look back at some of Robin Wright's most iconic roles
While Wright was working on the set of Santa Barbara, she began dating her co-star Dane Witherspoon. The two eventually married and had a child together. Though the marriage would only last about two years, Wright's acting career was thriving.
The actress appeared in The Princess Bride in 1987 and, just a few years later, she took on the role of Sara in Denial. Around the same time Wright was cast as Tara Maguire in The Playboys which would end up being one of the star's most memorable roles. In 1994 Wright appeared as the complex and compelling Jenny Curran in the blockbuster classic Forrest Gump.
It was clear that Wright had a knack for acting, and, luckily for her, many of the star's most celebrated characters and roles were still yet to come.  
In 2011 Wright blew away audiences everywhere with her performance of Erika Berger in The Girl with the Dragon Tattoo. The actress also received a lot of positive attention for the role of Lieutenant Joshi in Blade Runner 2049.  More recently, the world couldn't get enough of Wright as Claire Underwood in Netflix's House of Cards.
Just in 2020 the actress took the screen as Antiope in Wonder Woman 1984. It seems like there is nothing Wright can't or isn't willing to do, but, surprisingly enough, there was one legendary role that the actress decided to pass on. 
Robin Wright could have played an iconic character from 'Jurassic Park'
When Wright first entered the acting scene it was obvious she was an actress that everyone wanted, but it was equally obvious that she didn't really care. Wright had no problem turning roles and characters down that she felt didn't suit her. She also has shared that some of her decisions were personal.
For instance, Wright's pregnancy was the reason she decided not to participate in Robin Hood: Prince of Thieves. However, there is one role that many people have a tough time believing Wright walked away from.
When it came time to cast for Jurassic Park, Wright was offered the role of Ellie Sattler, but the star politely declined the offer. In the end, Laura Dern was cast as Ellie, and, surprisingly so, Wright doesn't appear to have any regrets over the manner.