The Rock's 'Black Adam' Health Regimen Included a Brown Rice Oatmeal Drink
With Black Adam having a release date of July 2022, the cast has been doing everything to ensure they look their best for the DC Extended Universe film. Fans are delighted that Dwayne "The Rock" Johnson is finally making his superhero debut in the upcoming movie. The wrestler-turned-Hollywood star has always followed a strict workout routine to maintain his buff physique. However, in preparation for his role as Black Adam in the upcoming superhero movie, he has taken his health regimen to the next level, from epic workouts to a power breakfast to start each day.
What is The Rock's health regimen for the filming of 'Black Adam'?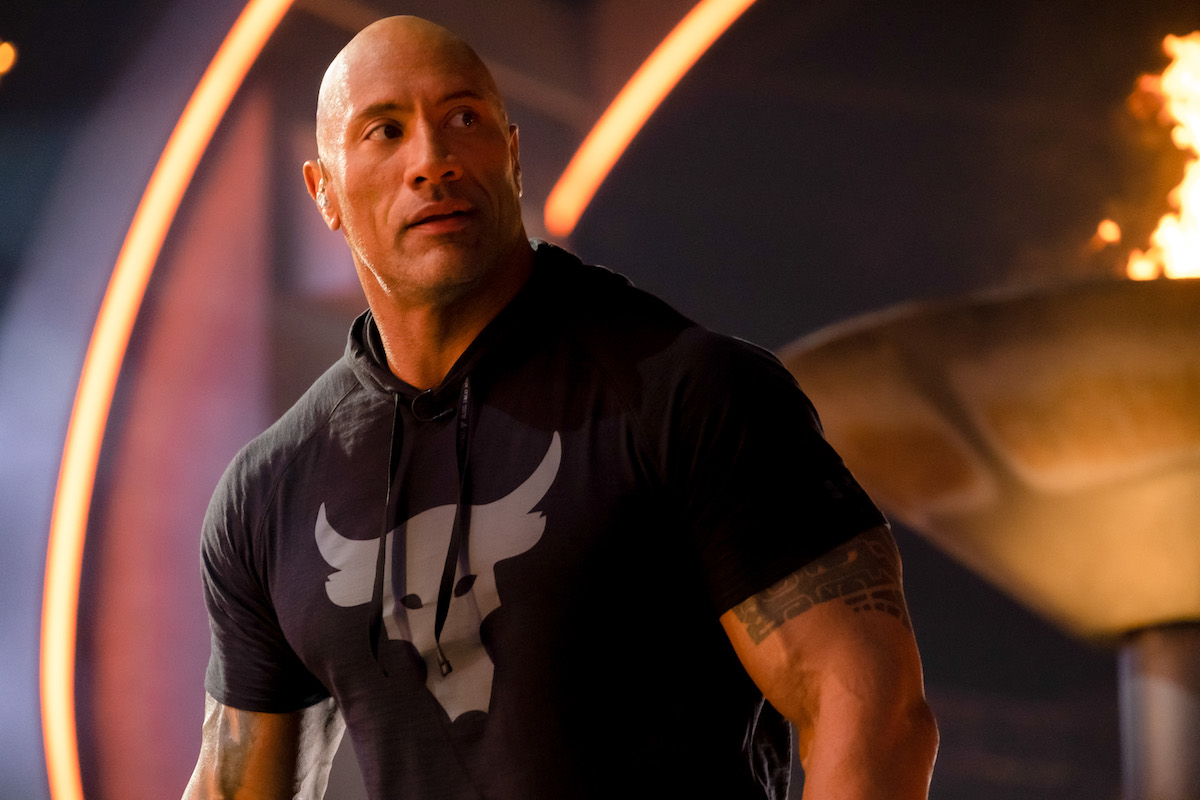 Playing a superhero on the big screen takes more than stellar acting skills. Once The Rock was cast as DC Comics villain-turned-anti-hero in the upcoming Black Adam movie, he amped up his health regimen to ensure his shirtless scenes were convincing of his superpowered character. He recently shared his Black Adam breakfast with his Instagram followers and said that his "diet is really getting dialed-in," as he must show his body during the final week of filming.
In his video, he shows his power breakfast consisting of flank steak, egg whites, and brown rice topped with blueberries. A recent Yahoo article mentions how the blueberries add a sweet and savory combination for Johnson as he shovels it all in. For his breakfast beverage, he enjoys a watery brown rice oatmeal drink. He explains his unique beverage choice by saying, "One usually eats, if you're a normal person, with a spoon, but I make it really watery and I just drink it."
The Rock also notes that he pulled sodium and limited water in his diet as they head into the home stretch of Black Adam production. For fans who are familiar with Johnson's "very important" cheat meals, his high-carb breakfast shouldn't be a big surprise.
The Rock adheres to superhero-worthy workouts, too
With his WWE background, Johnson stays physically fit with pure muscle from his strict exercise routine. Growing up as the son of Wayne Douglas Bowles, best known by the ring name Rocky Johnson, staying fit has always been a top priority for Johnson. At the age of 12, he began working out with his father and learned a lot about training from him.
The 48-year-old star has come a long way since that first trip to the gym, and he really ramped up his workout routine while prepping for Black Adam. Men's Health recently revealed his weekly superhero-worthy workouts that aren't for the faint of heart. His exercise routine starts on Monday by working out back and biceps followed by a mid-week shoulder workout and then back to working back and biceps. Johnson's weekend kicks off with chest and triceps training followed by an intense leg session on Saturday and a day for rest and indulgence on the seventh day.
Why has 'Black Adam' been delayed?
Johnson starring as Black Adam has been long-awaited, with the news announced in 2014 that he would be playing the role. As a DC Comics fan, Johnson was excited to be part of the upcoming DCEU film after acting as executive producer of the 2019 superhero film Shazam! While Black Adam was originally set to take Shazam's place, he turned evil and is now considered an anti-hero.
Playing the main nemesis of Shazam (Captain Marvel), Johnson is the perfect fit for one of the most iconic villains in comic history. Fans were excited for the release of Black Adam in late 2021. However, the COVID-19 pandemic caused a delay in the film's production. The movie now has a new release date at the end of July 2022.
RELATED: 'Black Adam' Isn't the Only Superhero Movie Dwayne Johnson Has Lined Up