Rock Legend Jeff Beck Insured His Fingers for $10 Million After Slicing the Tip of His Index Finger Off
Jeff Beck is a rock legend once sliced off part of his finger, leading him to insure his money making fingers.
Fans admire their favorite celebrities not only for their impeccable talent but also for their physical appearances. Stars make a lot of money from their features, and if anything happened, their affected looks might create a dent in their income and ability to get work.
Because the stakes are high for celebrities if they lose or injure some of their money-making features, some have taken out expensive insurance policies on their looks and body parts. Rock legend Jeff Beck insured his fingers for a lot of money after cutting his finger clean while making a meal.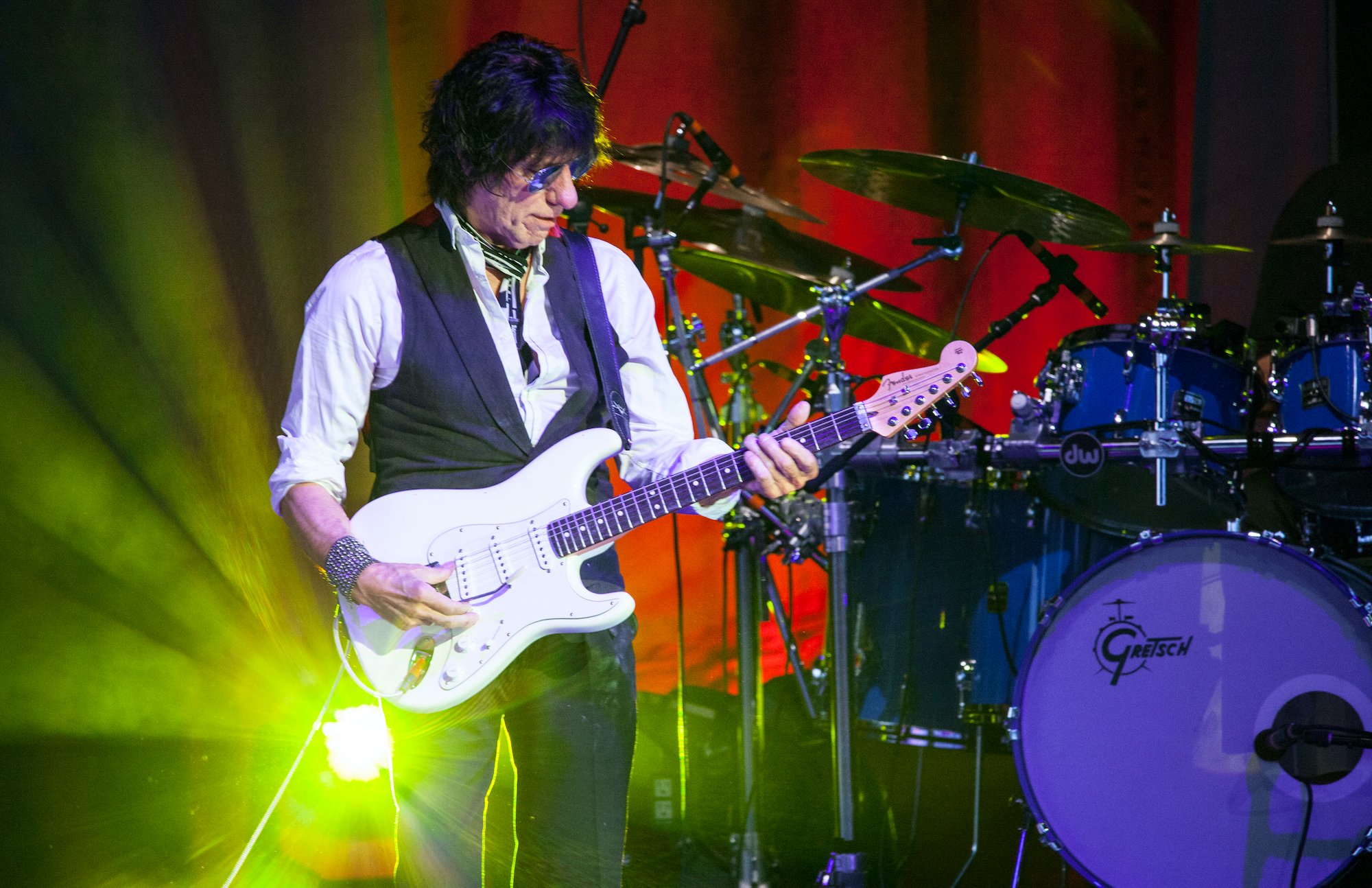 How Beck became the guitar hero, he is today
Beck joined the Yardbirds in the '60s as Eric Clapton's replacement on his friend Jimmy Page's recommendation. He was, however, kicked out of the band for bad behavior. The band Pink Floyd had sought him out as Syd Barrett's replacement but never worked up the nerve to ask Beck.
The Rolling Stones also wanted him, but Beck refused their offer at the last minute. He formed a band with Rod Stewart but left three weeks before they played at Woodstock. Beck has won eight Grammys throughout his career and has worked with various high-profile names such as Kelly Clarkson, James Hetfield, and Johnny Depp. He also placed fifth in Rolling Stone's list of 100 greatest guitarists.
Beck chopped his fingers while cooking
Kitchen accidents happen all the time, and celebrities are not immune to such accidents. Beck had an unfortunate incident that almost cost him his index finger in 2010. The Rock Hall of Famer chopped off the tip of his finger when slicing carrots at his Sussex home.
The star said, "I mean, I lost it; it was gone, it was just hanging off. It was just hanging by a thread." The famous guitarist stuck a big chunk of the cut piece, put it back, and went to the hospital to fix it. Beck said that the surgeon assured him he didn't need stitches because he'd done a fantastic job sticking the cut slice of his finger back.
The surgeon strapped the star's finger "a bit tighter" than Beck had done to facilitate quick recovery. During that time, Beck had been working on Over the Rainbow. He had to complete the rest of the tracks using three fingers. According to The Mirror, Beck went to his insurer and took out an insurance policy for $10 million, which means that each of his fingers is worth $1 million.
Celebrities who have insured their body parts
Celebrities getting their body parts insured isn't a new thing. For many years, the rich and famous have taken out costly insurance policies to ensure that their income-generating features remain protected. The most renowned rumor about a celebrity insuring their body parts was Jennifer Lopez's alleged insured butt.
Rumors had it that the 'Jenny On the Block singer' had gotten her curvaceous backside insured for a whopping $27 million. The singer shut down the rumors by saying, "there is no such thing as that."
However, celebrities like Mariah Carey and Dolly Parton have taken out expensive insurance policies on their most remarkable features. Mariah Carey insured her 5-octave voice and legs for $35 million. Julia Roberts insured her megawatt smile for $30 million.
Miley Cyrus garnered notoriety in the early 2010s, not only for her incredible talent but for her tongue. Sticking out her tongue became her iconic trademark, and as such, the singer insured it for close to $1 million. This ultimately means that if Cyrus ever burnt her tongue from hot beverages or if her tongue suffered any effects from smoking, she'd get compensated.