'Rock of Love': Bret Michaels Asked Producers Not To Do This While Filming the Show
Bret Michaels agreed to do the VH1 show 'Rock of Love' under one condition — he asked producers not to do this behind the scenes.
Rock of Love With Bret Michaels was a VH1 series designed to help the Poison frontman find love. But in reality, all Bret Michaels wanted was a good time. Michaels asked the producers working on the show not to do one thing to ensure the show was fun to make and even more fun to watch.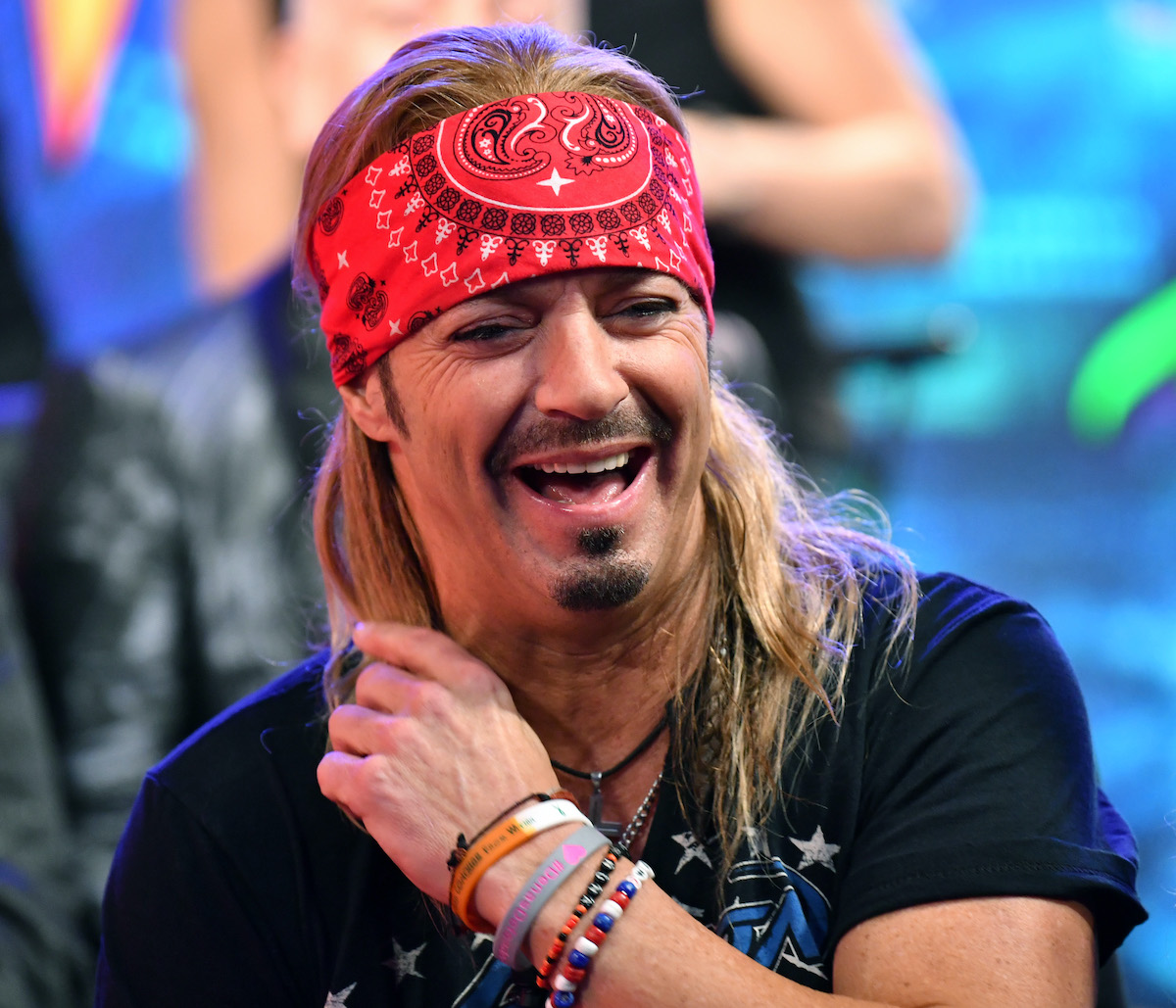 Bret Michaels wanted 'nothing but a good time' on 'Rock of Love'
In 2007, VH1 introduced Rock of Love. The premise for Michaels to find a woman who could keep up with the challenges of dating a rockstar. But for Michaels, doing the show was all about having a good time. 
"When I went in there, I told everybody, 'I'm looking to have a great time,'" Michaels said in an interview. "Rock of Love is the title [and] you hope that that happens, and no doubt there was great chemistry." While finding his person would have been great, all Michaels really cared about was everyone else enjoying themselves.  
"The best thing about Rock of Love is that I told producers, 'Let it be fun because these girls are having a blast,'" Michaels said, adding:
I'm one of those people — I do not want to be the life of the party. I want you to have the time of your life at my party. That's what turns me on. I like going in there and having people have a great time. It makes me have a good time.
Bret Michaels told producers not to give him a script 
Before Rock of Love started filming, a lot of planning went on behind the scenes. Initially, producers had their idea of how they wanted the show to go. But Michaels pushed for authenticity. 
"I'm always a co-creator in stuff," Michaels explained. "The first time [the show] came around, they wanted to throw it back to the early days, the early look. I said, 'Here's the deal — I can't do that. I'm going to have to walk away from this because it has a shelf-life of one episode.'" 
Fortunately, production was willing to work with Michaels. "My acting skills are extremely limited," he laughed, continuing:
But if you live here and now in the world I'm living in, and you take all the bus parties I've done, the great backstage parties, we will make this fun. Please don't script me, because I'll suck.
Michaels gave producers a list of activities for the women that would allow them to have fun and give viewers something to tune in to. From mud fights to songwriting competitons, Michaels was all about making the show authentically entertaining. "Let this be authentic," said. "Let's make this fun and crazy." And that's what they did! 
'Rock of Love' was authentic from the start 
In chasing authenticity, Michaels got exactly what he wanted. The first night in the house, one woman was straight up not having a good time. Michaels saw that and confronted her about it. 
"I asked her, 'Are you having a good time?' and she goes, 'I'm not — this just isn't my thing,'" he remembered. In addition to not enjoying her time in the house, Michaels said she wasn't attracted to him. 
"As painful as that was, it was the best moment in the show because that is real life," Michaels said. Thanks to the rockstar, authenticity shone through each season in the Rock of Love franchise.