'Rock of Love': Bret Michaels Says He Was Looking for This on the VH1 Series
Find out what Poison frontman Bret Michaels was in search of when he signed up to do the VH1 series 'Rock of Love.'
The VH1 series Rock of Love was created to help rockstar Bret Michaels find love. After three seasons of dating more than 60 women, Michaels hadn't formed a lasting bond with any of the contestants. That's likely because he was looking for something else entirely when he agreed to do the show.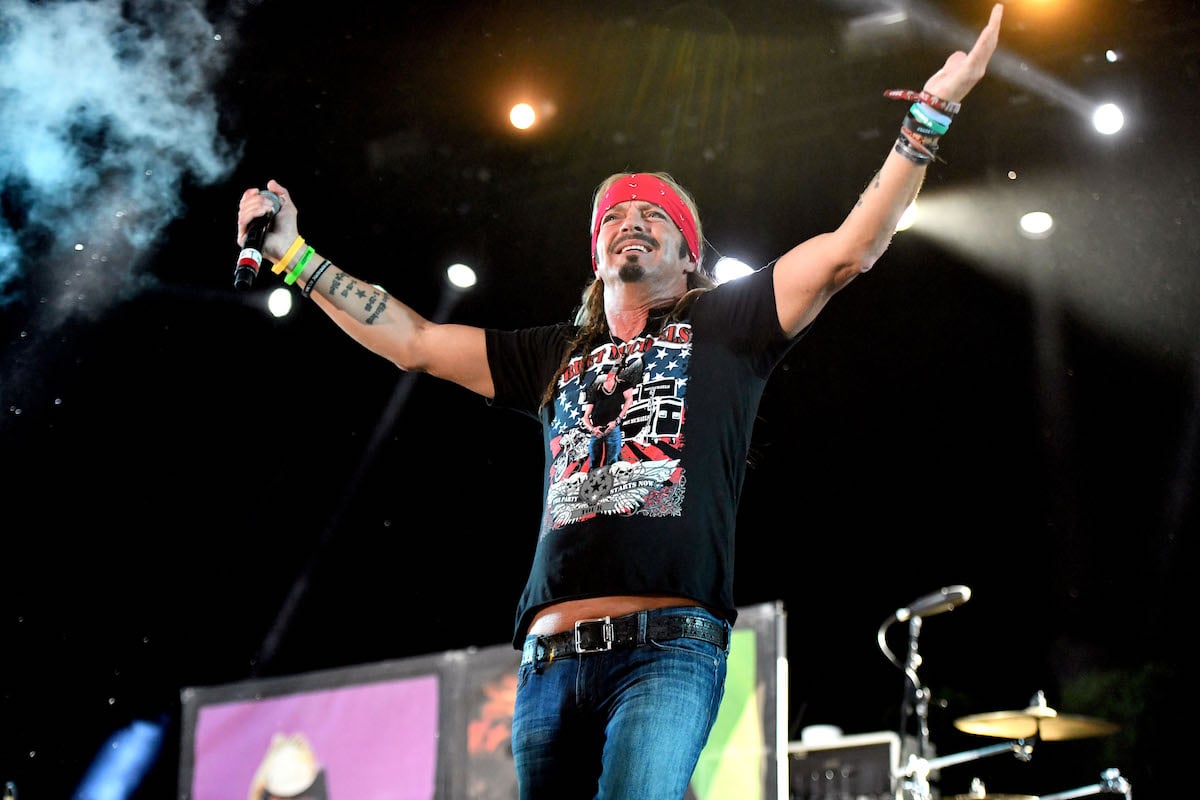 'Rock of Love With Bret Michaels' was a dating show 
After the success of Flavor of Love, VH1 viewers wanted more. So, in 2007, VH1 introduced Rock of Love With Bret Michaels. The goal was to help the Poison frontman find a woman who could get down with his rockstar lifestyle. Like The Bachelor, 20-some women would compete for Michaels's affection through a series of challenges and one-on-one dates. 
Instead of handing out the traditional rose, Michaels gave contestants backstage passes. Meanwhile, the "tour ended" for the women who Michaels no longer wanted to see. 
Bret Michaels was a good sport
According to a former producer who worked on the show, Michaels had a relationship going on outside of Rock of Love. "I know that Bret Michaels was with his baby mamma at the time," they shared on Reddit. 
Regardless of his relationship status, this producer said Michaels was "amazing, awesome, and genuine" behind the scenes. 
"[Michaels was] so caring, blessed with great manners, and always had a smile on his face, even when he was hungover," the producer added. "He was phenomenal." 
Bret Michaels 'ain't looking for nothing but a good time' on 'Rock of Love'
The premise of Rock of Love was to find Michaels — well, a rock of love! For him, that meant someone who could roll with the punches of being on tour with a rockstar. Ironically, Michaels only agreed to do the show because he was looking to have some fun.
"When I went in there, I told everybody, 'I'm looking to have a great time,'" he explained in an interview, continuing:
Rock of Love is the title [and] you hope that that happens, and no doubt there was great chemistry.

[But] the best thing about Rock of Love is that I told producers, 'Let it be fun because these girls are having a blast.' They want to be competitive, they wanted to go on dates, even to just get out of the house they were excited.
All in all, Michaels wanted his guests to have fun because for him, that's how he's able to have a good time.
"I'm one of those people — I do not want to be the life of the party," Michaels admitted. "I want you to have the time of your life at my party. I like going in there and having people have a great time. It makes me have a good time." 
Michaels recalled how one of the women told him the experience wasn't what she expected it to be. 
"I asked her, 'Are you having a good time?' and she goes, 'I'm not, this just isn't my thing.'" Not only was she not enjoying herself, but she wasn't attracted to Michaels. As embarrassing as it was to include that moment in the show, Michaels said it was important because it was real. Plus, it drove home Michaels whole point in doing the show — to have nothing but a good time.