'Rock of Love With Bret Michaels': Heather Chadwell Wasn't Supposed To Be in the Finale — This Woman Was
Rock of Love With Bret Michaels contestant Brandi Mahon — aka Brandi M. — spoke with her co-star Lacey Sculls on the Talk of Love podcast. The two opened up about their time on the VH1 reality series, and Mahon revealed a shocking secret. Heather Chadwell wasn't supposed to make it to the Rock of Love Season 1 finale. Find out who should have been in the finale in Chadwell's place.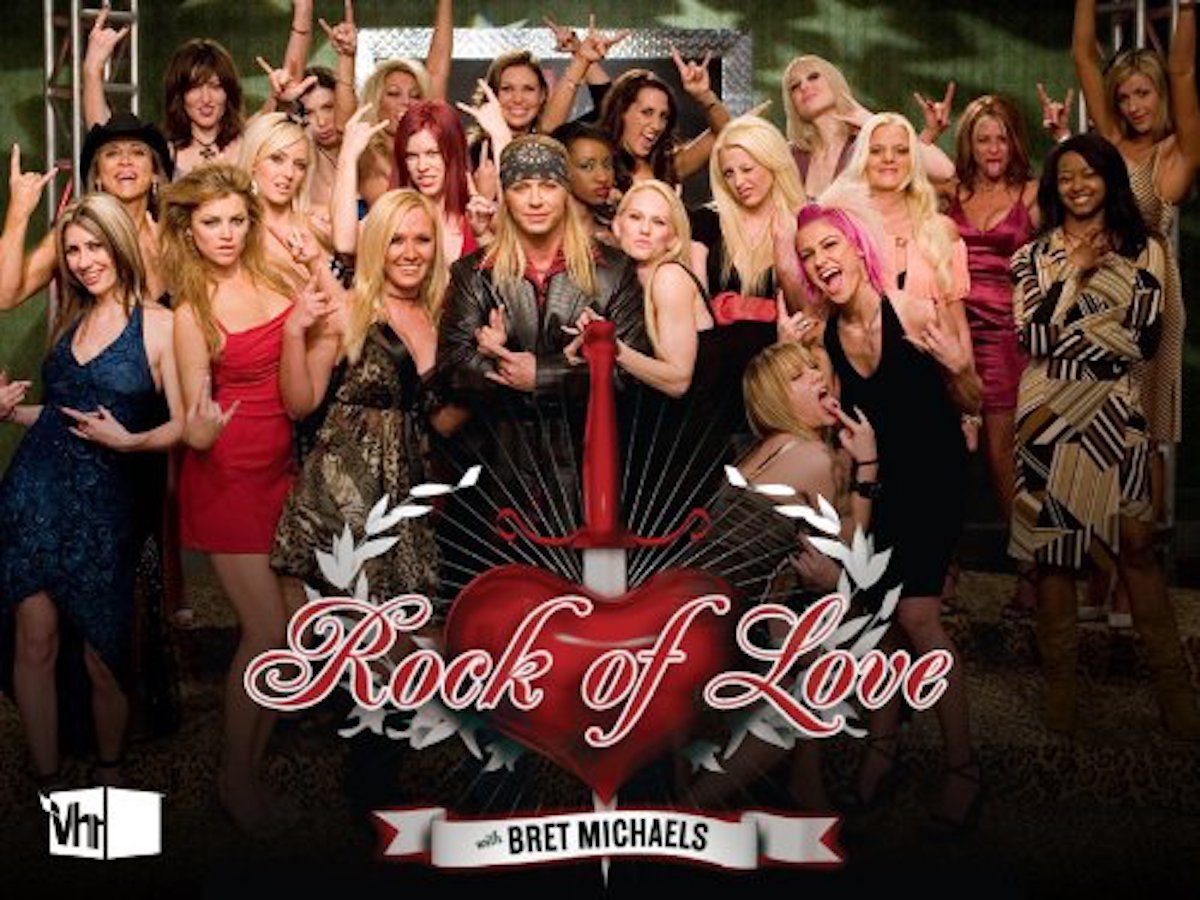 Brandi M. was supposed to be in the 'Rock of Love' finale
While filming an episode of the show in Las Vegas, Mahon started getting homesick.
"Because I'm from Vegas, it made me realize how much I missed home," Mahon explained to Sculls. "I definitely was ready to be done with [Rock of Love]." 
Mahon said Sculls and Chadwell had a lot to do with her desire to leave. 
"You and Heather both had such a strong dominance on everything — I kind of gave up," Mahon admitted to Sculls. "I didn't wanna fight with you guys anymore. I was just done. When I found out my heart wasn't going to be real with him or his heart wasn't going to be real with me, and I realized 'What am I doing,' so I eliminated myself." 
Brandi M. upset the 'Rock of Love' producers 
Instead of sticking around to see how Rock of Love played out, Mahon eliminated herself. 
"[When] I took myself off the market, the producers were p*ssed," Mahon continued. "They were like, 'You were supposed to make it to the end. You are not supposed to do this.' And I said, 'Well, I'm going to. I can't film anymore.'"
The show was edited to reflect Mahon's backstage pass instead of the contestant production wanted to go home. 
Brandi Mahon should have been in Heather Chadwell's place
After some convincing, Mahon revealed how Chadwell was originally supposed to be eliminated during the Las Vegas episode. 
"Do I tell you what the producers told me?" she asked Sculls. "It was Heather's [pass]. Heather was supposed to go. I was supposed to stay. You, me, and Jes were supposed to go to Mexico together. I had a passport and everything." 
Like many Rock of Love fans, Sculls was shocked to learn the news. Producers were displeased with Mahon, as they had laid the finale out, and she had changed their entire plan. 
"[The producers] were like, 'Brandi, you just f*cked our show up,' and I said, 'I'm really sorry, but I gotta go home.'" 
Ironically, Mahon's mother had already flown out for the upcoming episode, wherein Michaels would meet the final three women's parents. Unfortunately, Mahon's mother never got the chance to meet the Poison frontman. 
Heather Chadwell was the runner-up on 'Rock of Love' 
Chadwell was one of Michaels's final two women on the show. She, along with Jes Rickleff, traveled to Cabo San Lucas for the season 1 finale. Much to the surprise of fans and Chadwell herself, Michaels chose Jes as his "rock of love."
Sadly, the two didn't work out. During the reunion special, Rickleff told Michaels he should have chosen Chadwell.