'Rock of Love' Star Bret Michaels Allegedly Only Contacted One Woman After the Show Ended
Rockstar Bret Michaels became a reality star when VH1's Rock of Love debuted in 2007. After dating more than 60 women over three seasons of the reality series, Michaels allegedly only shared a legitimate connection with one woman. Find out which lucky lady the rockstar reached out to after filming wrapped on Rock of Love.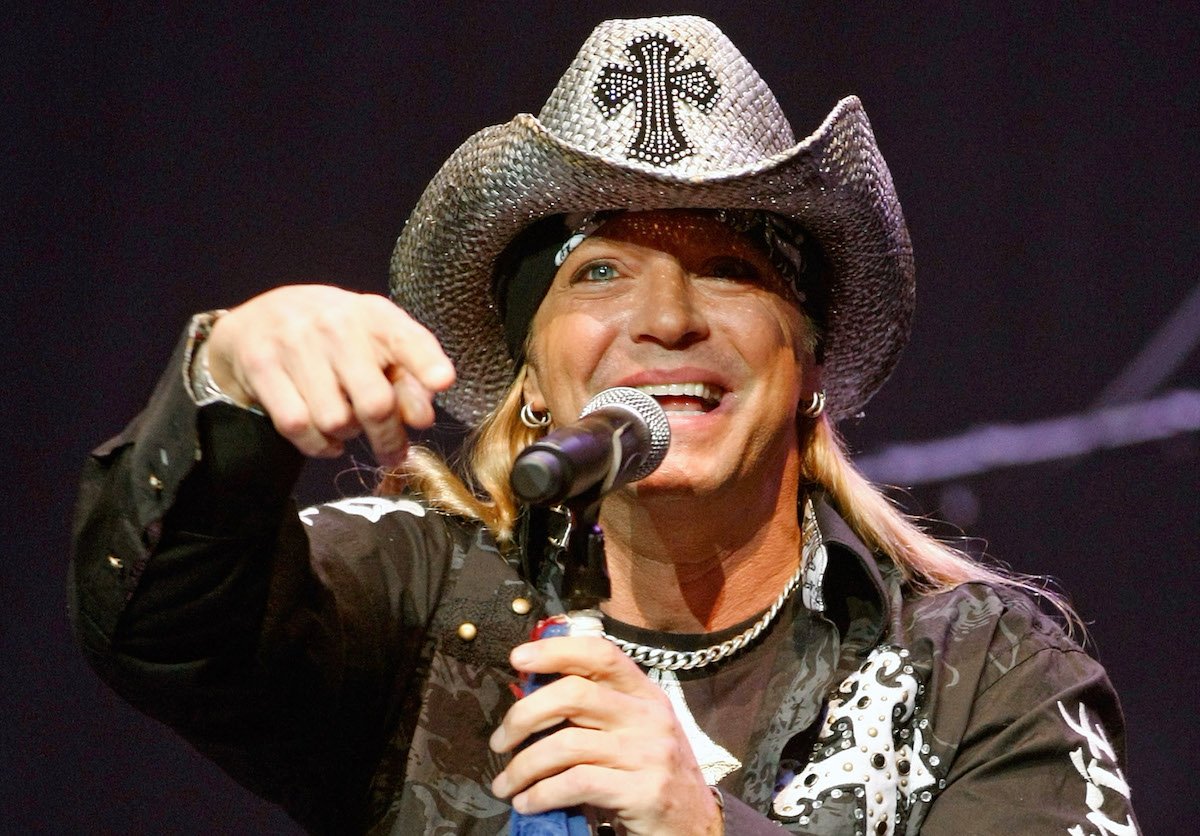 VH1 gave Bret Michaels a chance to find his 'Rock of Love'
In the early 2000s, VH1 had a lot of success with dating competitions that mimicked The Bachelor. First, there was Flavor of Love starring rapper Flava Flav. After that reality series saw success, the network enlisted Michaels for his own dating series.
Season 1 of the reality show premiered in July 2007. Each week, 20-some women would compete in challenges to win a date with the Poison frontman. When it came time to choose who would stay and who would go, Michaels handed out backstage passes instead of roses. 
Bret Michaels didn't really have a connection with any of the women 
As it turns out, Michaels only ever had a physical connection to the women on Rock of Love. A former producer who worked on the Rock of Love and Flavor of Love series hosted an Ask Me Anything forum recently. Naturally, fans had questions about the inner workings of the show. 
"Was Bret actually interested in any of the girls, or was it just a role for him?" a fan asked on Reddit. "He always came across as very businesslike and scripted, yet genuine at the same time." 
"He was very good at pretending to be interested!" the producer admitted. 
Bret Michaels wasn't in the 'Rock of Love' house most of the time 
It's no wonder Michaels never had anything outside of a physical connection with the women on the show. He was rarely in the house unless filming was taking place! 
In fact, producers would only call Michaels to set when something worth filming was happening amongst the women.
"He did not stay in the house with the girls," the Rock of Love producer mentioned. "He would go back to his crib, and production would call him to come back for challenges or if drama was going on." 
Production had to stage Michaels's entrance each time to maintain the illusion he was living in the Rock of Love pad. "We would have him come in through his room [so] as to make the appearance that he was staying at the house," the producer said. 
Bret Michaels was only truly interested in one contestant 
Many fans of the show thought Michaels would maintain a relationship with Jes Rickleff, his final girl from season 1. Unfortunately, their romance didn't pan out, and the following year Rock of Love Season 2 debuted. 
Michaels had a whole new batch of women to date. Fans might remember some of the standouts from season 2, including Daisy de la Hoya, who went on to do Daisy of Love, and Megan Hauserman, who went on to star in VH1 series like I Love Money, Rock of Love: Charm School, and Megan Wants a Millionaire. 
But the former producer says only one woman truly shared a connection with Michaels — Kristy Joe Muller. 
"I do think he was interested in Kristy Joe," the former producer said. "[Michaels] reportedly contacted her multiple times after the show. I believe that was the only girl he did that with." 
None of the bonds Michaels formed in Rock of Love Season 2 lasted. He went on to film Rock of Love Bus With Bret Michaels, choosing model Taya Parker as his final girl for a brief relationship.